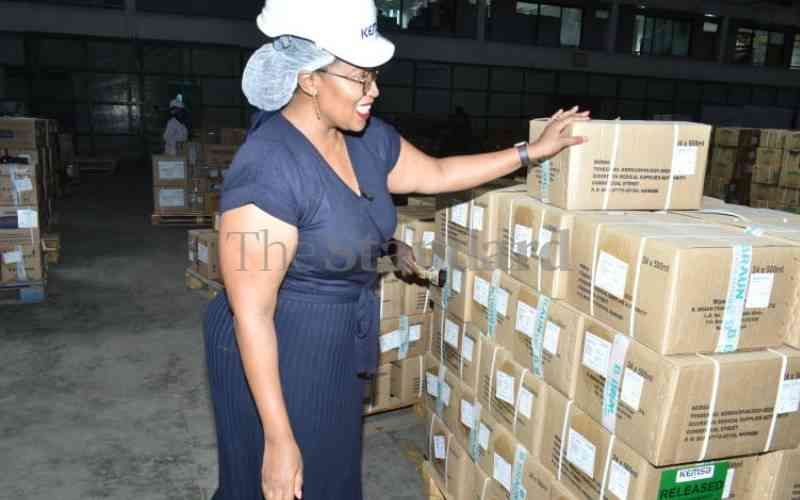 The Kenya Medical Supplies Agency (Kemsa) has been embroiled in multiple allegations of corruption and malpractice.
Experts have attributed the challenges at Kemsa to monopoly, lack of technical audit, and political interference. Kemsa has been accused of substandard work, particularly regarding the procurement of long-lasting insecticide mosquito nets, valued at Sh3.7 billion.
Professor XN Iraki, an economist at the University of Nairobi, believes that the monopoly at Kemsa should be eliminated. He suggests that any party willing to purchase medical commodities should buy from the open market, thereby making Kemsa only a supplier.
According to Iraki, without monopoly, there will be transparency and efficiency in service delivery at the agency.
"Once we remove the monopoly, I see all scandals and corruption cases at Kemsa come to an end. If you are given the monopoly to supply something, you can do what you want because there is no alternative," he said.
"Anytime there is competition, people will improve on quality, efficiency, and delivery. But without competition, it is natural we shall have substandard work."
The former Pharmaceutical Society of Kenya CEO, Dr Daniella Munene, agrees that competition should be introduced, and the law that mandates people to buy from Kemsa should be repealed.
"Kemsa is the biggest warehouse of medicine in Kenya, yet it is not inspected. Good distribution standards are not adhered to," said the pharmaceutical expert.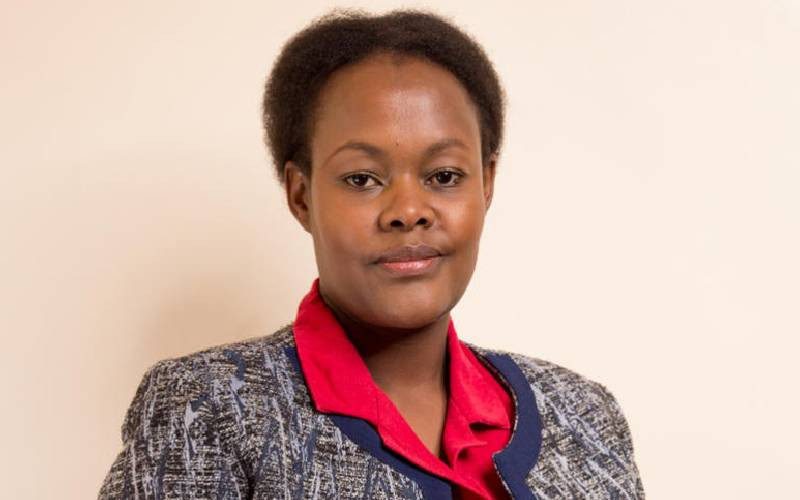 "I am hoping that the reforms transform the organisation, for the benefit of Kenyans getting access to good quality products at affordable prices," said Munene. "Competition helps become efficient. The comfort that there is no competition got us into the mess that we are experiencing at Kemsa."
She cites Meds, a church-based entity that supplies quality medical items at fair prices, as an example. Munene also calls for structures to protect Kemsa's staff from political interference.
James Kamau, a health economist, and the CEO of the Kenya Treatment Access Movement, believes that Kemsa should be an independent authority. He says, Kemsa operates under the Ministry of Health, an issue that affects its independence.
"Kemsa is influenced by individuals at the ministry, a move that has led the authority into trouble as it has to play to tunes of individuals with interest," said Kamau.
Kamau also suggests that Global Fund and other donors should procure commodities directly and hand them to the Kenyan government, rather than providing the country with tenders for supplies, to avoid misappropriation of funds and irregularities in distribution.
In 2021, controversy deepened between the Kenyan government and United States Agency for International Development (USAID) over the distribution of Sh1.1 billion worth of ARVs.
The Kenyan government demanded to have the donor pay Sh40 million tax, to let in drugs which were held at the Port of Mombasa.
The donor has contracted Chemonics International, to supply the medicine, for transparency purposes.
The consignee, Kemsa, was also not involved in the procurement process by the donor, due to lack of trust.
USAID is the largest donor for Kenya's ARVs.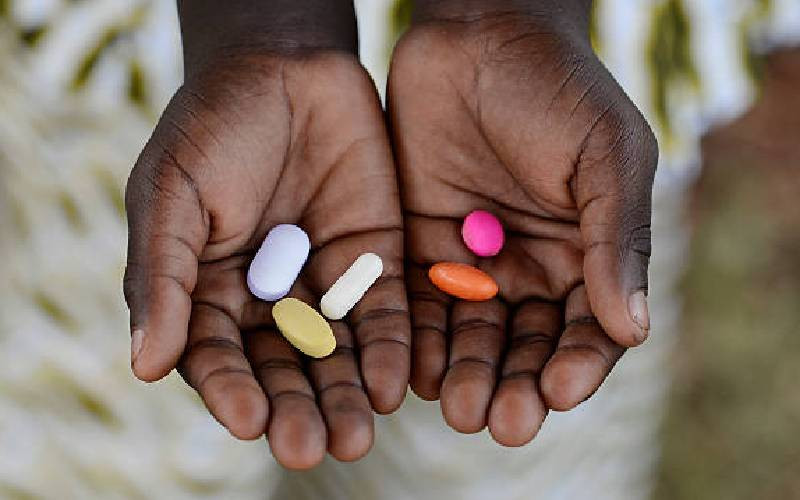 In 2020, the misappropriation of Sh7.8 billion Covid-19 brought Kemsa into the limelight, prompting former President Uhuru Kenyatta to direct relevant agencies to take action against those involved. Among those accused was Dr John Mang'ari, who was the authority's CEO when the money was misappropriated.
Terry Ramadhani succeeded Manjari, and in her tenure, she has focused on reforms to prevent further mismanagement at the agency.
Restructuring of the human resource led to more than 900 employees being sent to work from home, including clearers, clerks, and drivers.
An insider hinted that despite working from home, the employees are not delivering any work, as they cannot access work emails.
In an interview with a local media station, Ramadhani said that only two staff members were suspended due to the misappropriation of Covid-19 funds. Plans are underway to have the employees report back to work, although she did not state timelines.
Experts believe that Kemsa must be regularly audited and treated as a wholesaler of medicine to adhere to the World Health Organisation's good distribution practice standards.
Competition must also be introduced to prevent substandard work, and structures need to protect staff from political interference.
Moreover, Global Fund and other donors should consider procuring commodities directly and handing them over to the Kenyan government to avoid misappropriation of funds and irregularities in distribution.
If these reforms are implemented, the hope is that Kemsa can transform and ensure that Kenyans have access to good quality medical products at affordable prices.
Related Topics