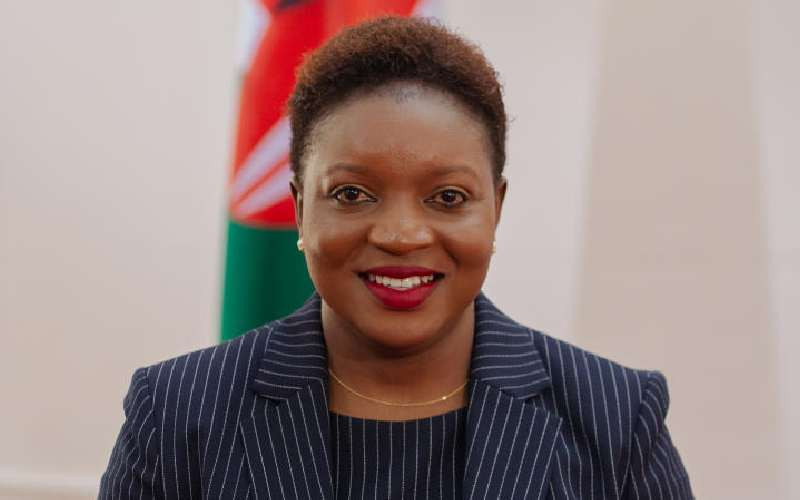 Health Cabinet Secretary Susan Nakhumicha has spelt out planned transformation of operations at Kenya Medical Supplies Authority (Kemsa) to enhance efficiency.
The CS, who visited Kemsa on Tuesday, said she has agreed with the agency's chief executive officer and board on a number of irreducible minimums that need to be achieved soon.
Ms Nakhumicha said the bare minimums are in line with the Government's agenda of achieving Universal Health Coverage (UHC).
"And Kemsa needs to play it's part in this noble cause," the CS said.
She added: "We have had quite extensive discussions with the CEO and board of directors and we have agreed on a number of things we need to do in terms of bare minimums that we must achieve to contribute positively towards UHC."
The CS said one of the things she is keen on is improving operational efficiency of Kemsa.
"That we are able to increase our order fill rate from the current 56 per cent to 80 per cent," she said.
Order fill rate is the amount or frequency in meeting orders. For example, it means with an order fill rate of 56 per cent, Kemsa is only able to supply 56 out of 100 items ordered by counties.
The CS said she hopes to up this order fill rate to 80 per cent in a few months. The CS is also pushing for procurement from local manufacturers. The CS believes this will improve affordability and make Kemsa competitive as a procurement agency for health products.
"We want to assure Kenyans that Kemsa will be their one stop shop for all health products required for their public hospitals," said the CS.
"As a country we are gearing towards promoting local manufacturing especially for pharmaceuticals and Kemsa, as a strategic partner, we expect its management to move towards that direction."
She added: "We want to ensure Kemsa buys locally and by so doing, we will bring down the cost of medicine in the country."
The CS said she is conversant with the bad publicity the agency has had particularly through procurement of health products "that caused the institution be known to transform individuals into billionaires".
On this, she said the institution will employ technology to improve efficiency and transparency on how these processes are done and who benefits. She said businesses should not be afraid to transact with Kemsa, but they should be aware transactions will go digital and in the public domain.
"Anyone who thinks they are going to become a billionaire or millionaire; the public will follow through online to see how they are achieving their billions or millions," she said.
Related Topics