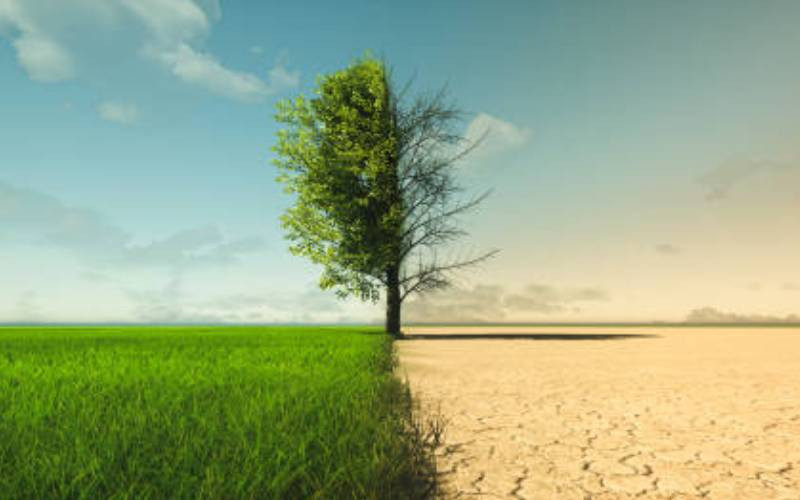 The UN's Cop27 summit, set for early November in Egypt, will be a chance for developing countries to push for climate justice as they suffer the consequences of environmental damage largely created by the developed world.
The event will bring together both public- and private-sector leaders to build on the success of COP26 in Glasgow and turn commitments into action to achieve the goals of the Paris Agreement.
Among the key priorities for Africa at this year's COP27 are ensuring equity and justice in climate financing, scaling up climate change adaptation, and pushing for a just energy transition to renewable energy.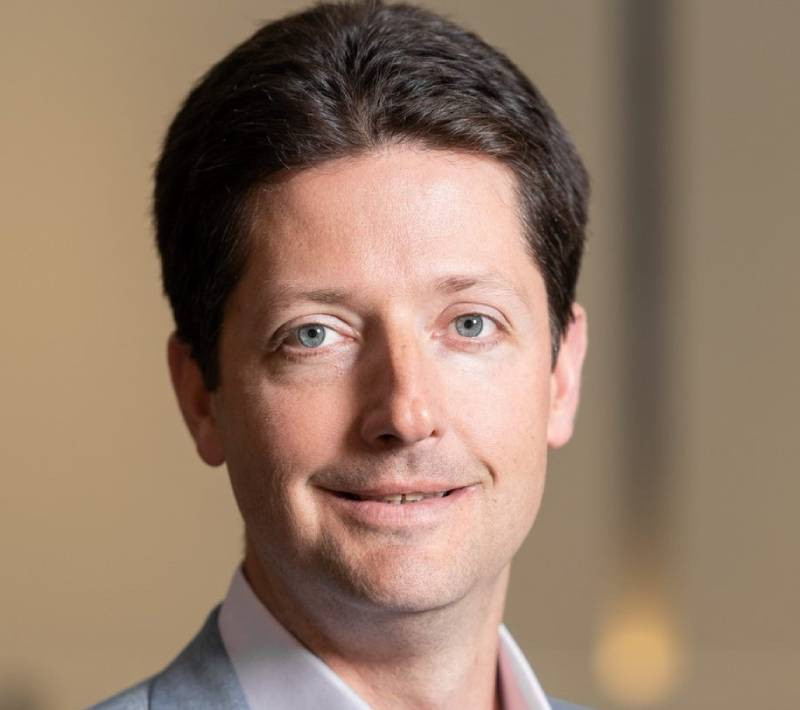 Ahead of the event, we spoke to Mills Schenck (pictured), Managing Director & Partner of Boston Consulting Group (BCG) Nairobi. He gives his take on what will be Africa and Kenya's priorities when the world gathers in the Egyptian coastal city of Sharm el-Sheikh.
What is the climate change agenda that Africa will be looking to advance at COP27?
Africa has contributed 3 per cent of global emissions and yet will be the continent most affected by climate change in the years to come.
In that context, COP Africa must advance three concepts:
First, Africa will continue on a development path but in a sustainable way.
Second, the continent must leverage its abundant natural resources and sources of clean energy to make the green economy part of its growth and development story.
Third, that climate justice demands that the industrialized nations responsible for climate change must bear responsibility for the adaptation, resilience and loss of funding required to protect the continent from the worst consequences of climate change.
In addition, Africa could become a manufacturing hub for hard-to-abate industries like plastic, steel, and cement. With its access to hydrocarbon-based energy, African nations can become successful pioneers of electrolyzer capacity which could position them to lead the abatement of heavy industry.
What are some of the collective commitments that countries made at COP26 in Glasgow?
-90 per cent of the world is now committed to net-zero
-Completion of the "Paris Rulebook" which creates an international carbon market with stricter emissions disclosures
-Particularly relevant for Africa, the Glasgow Climate Pact focuses on a 2009 commitment of USD100 billion in annual climate funding by 2020. Industrialized countries missed this goal by USD20 billion and the Glasgow Climate Pact reinforces that these countries are still "on the hook" to fulfill this goal as soon as possible.
Additionally,
-109 countries agreed to cut methane emissions by 30% by 2030 and 46 countries (including the UK, Canada, Poland, and Vietnam) made commitments to phase out domestic coal.
-141 countries agreed to halt and reverse forest loss and land degradation by 2030 (backed by USD18 billion in funding, including USD1.7 billion dedicated to supporting indigenous peoples).
-29 countries (including the UK, Canada, Germany, and Italy) committed to ending new direct international public support for unabated fossil fuels by end of 2022 (the first time fossil fuels were explicitly called out in international climate agreements). Aligned the finance sector with net-zero by 2050 - the finance sector was the largest emitting sector that had not promised to curb emissions, and aligning them to net-zero by 2050 was a large success in Glasgow.
Kenya's commitment to mitigating climate change has greatly grown, with Kenya being one of the few African countries that have submitted an update of Nationally Determined Contributions (NDCs), a requirement by the Paris Agreement. What should the country be expecting at COP27?
Kenya has many advantages that should enable the country to be a leader in Africa on climate change. Its electricity grid is one of the most renewable in the world (up to 90 per cent renewable), and strong potential in nature-based climate solutions.
Ideally Kenya would leverage COP 27 to make its advantages known to the world and also to attract investment from industries that require renewable energy sources and investors looking for nature-based solutions.
For example, Kenya has material untapped potential in its renewable energy natural resources and could become a destination of choice for energy-intensive industries looking for 24x7 affordable renewable power.
The country is actively pursuing green hydrogen potential and could use COP27 to attract investors and industry partners.
What specific solutions should African governments be investing in as far as climate change is concerned?
The top imperative today is for African governments to invest in more resilient food systems. On average, agriculture accounts for 40-60 per cent of employment and over 30 per cent of GDP across the continent.
The impacts of climate change on Africa's food security are accelerating and further exacerbated by the acute grain and fertilizer shortage in part caused by Russia's invasion of Ukraine.
This is likely the single most important climate challenge, primarily within A&R, that African governments should prioritize.
Looking beyond agriculture, other key priorities should be:
Improving the resiliency of cities through extreme weather damage prevention, early warning systems, increased green spaces, etc. investments in renewable energy as Africa has tremendous potential low-cost renewable energy and the economics are compelling today. Improved water security through drip irrigation, natural water solutions, efficient water allocation, reducing leakage, repair and fortify water resources, desalination among others. Nature-based solutions that provide dual benefits of climate mitigation—and carbon monetization for local economies in parallel—and climate resilience. For example, mangrove plantations offer massive potential for carbon sequestration, as well as better flood protection than flood walls.
What is the role for non-state actors in climate action?
The private sector has a strong role to play in advancing climate action. For example, BCG is supporting the UN Global Compact in creating the Africa Business Leaders Coalition (ABLC) to advance climate action and sustainable growth across the continent.
Ahead of COP27, ABLC will bring together the perspectives of dozens of leading African CEOs and Board Chairs as they announce credible commitments and actions on climate action.
Private sector commitments and targets can drive climate action and innovative green businesses can create new sustainable industries on the continent.
Additionally, NGOs, research institutions and advocacy organizations have a strong role to plan in providing foundational data, identifying new solutions and spurring locally-relevant climate tech developments.
African leaders should also share success stories of positive climate action across the continent to build awareness of the home-grown solutions to climate shocks.
Do you think developing countries have gotten the finance and support they need given the fact that they contribute the least to climate change and yet are affected the most?
No.
In 2009, wealthy countries committed to USD100 billion in annual funding for the developing world by 2020. As of 2020, funding was USD80 billion and the imperative for solutions and funding has increased. We cannot expect Africa to achieve what is needed on climate action without increased investment. Nor can we expect Africa to slow its development because of a global challenge that it only had a small role in creating.
Therefore, it's fair to say that more financing and support are needed. We cannot expect African countries to uphold their pledges, if the historically responsible industrialised countries are not doing the same.
Related Topics