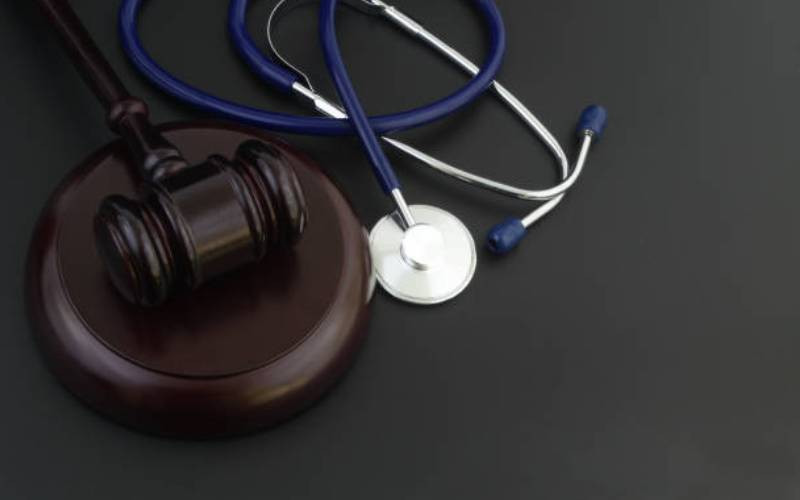 The High Court has ordered Siaya County Referral Hospital and a doctor to pay a woman Sh4 million over a C-section gone wrong.
Justice Roselyne Aburili found the hospital and the doctor were jointly and severally liable for medical negligence that affected Elizabeth Amisi. Amisi had sued the facility and a Dr Allan claiming damages for alleged medical negligence. She said she had a cesarean section at the hospital on December 25, 2014, and a few days later developed complications.
She said she underwent a second surgery to allegedly remove some surgical instruments which were allegedly left in her abdomen. She said she was admitted at Siaya County Referral Hospital and discharged three days later, but was still in pain. She said her abdomen was swollen and had to go back to the same hospital.
She said an ultrasound was conducted and they found cotton wool and a blade in her abdomen and was operated on again. After a week, she said she felt pain again. Amisi told the court that the doctor never told her why she could not deliver naturally and why the caesarean section had to be done. She testified that since the surgery, she has been in pain and she cannot conceive. She blamed the doctor and the hospital for her misfortune.
The hospital denied the claims and urged the court to dismiss Amisi's case. Dr Michael Oduor, who previously worked at Siaya County Referral Hospital as the medical superintendent and was also the county gynaecologist, said it was unlikely that a surgical blade could be left in the patient's abdomen. He further stated that a surgical blade was used during C-section and not a razor blade as alleged by Amisi.
The doctor said the medical practitioners who attended to Amisi acted within the scope and professionalism expected and that the hospital gave the best medical care to her. He said the ultrasound conducted on Amisi on January 6, 2015, did not reveal any foreign body in her body. He stated that a second operation was recommended for the removal of the abscess.
The court, in its findings last week, said the hospital and the doctor failed to adduce evidence in support of their rebuttal against Amisi.
"The defendants did not demonstrate that they acted with care in the course of operating on the plaintiff and or they did not leave some operating instruments in her abdomen following the first surgery...," read the judgment in part.
The judge said she was satisfied Amisi suffered pain as a result of the negligence by the hospital and doctor.
Related Topics