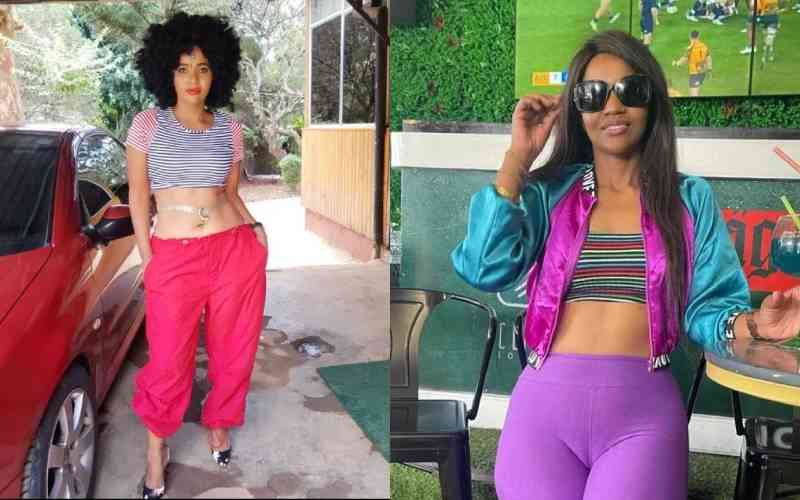 Popular Disc Jockey (DJ) Pierra Makena has hit back at those trolling her on social media, saying she does not care what people say about her online. Makena pointed out that she struggled with her self-confidence, and just now that she had it under wrap, she was not letting any trolls get to her.
The mother of one narrated how she, at some point in life, hated herself because of the trolls, adding that she resulted in covering up herself.
"Sweethearts mko aje leo? Listen....years ago I was dead terrified about what will people say!! I Was overweight..I got trolled and peoples opinion became my daily bread... I covered myself..I was not proud of myself and I hated me all because of few people's opinions," she wrote in part.
Pierra, who won best-supporting actress for her role in When Love Comes Around at the annual Nollywood and African Film Critics Awards in Los Angeles, said that once she had enough of the trolls, she immediately snapped back and started loving and appreciating herself more.
"One day I turned around and realised that I don't need to take it. And my life changed. I started loving me and everything that is me," she added.
According to her, that's a journey she has been through, and she was not about to go back.
"So if today you see me doing me, with all due respect, keep your opinion of me to yourself.. on a scale of 2017 to now IDGAF. Otherwise NAWALOMBOTOVU!!!!!! ION, I have a new work out plan if you want to join me," she said.
View this post on Instagram
A post shared by PierraMac (@pierramakenaofficial)
Makena's sentiments came after she was on the receiving end due to an outfit she rocked. According to various fans who camped in the comment section, Pierra's choice of outfit revealed her body parts which seemed inappropriate to them.
Early this year, Pierra called out female DJs over what she described as selling nudity over experience. According to her comments back then, female DJs do the extreme to remain relevant in the industry.
"See, many female deejays have turned this whole art into a nude thing. We even saw a female deejay in South Africa strip naked before thousands of fans," she said.
Related Topics