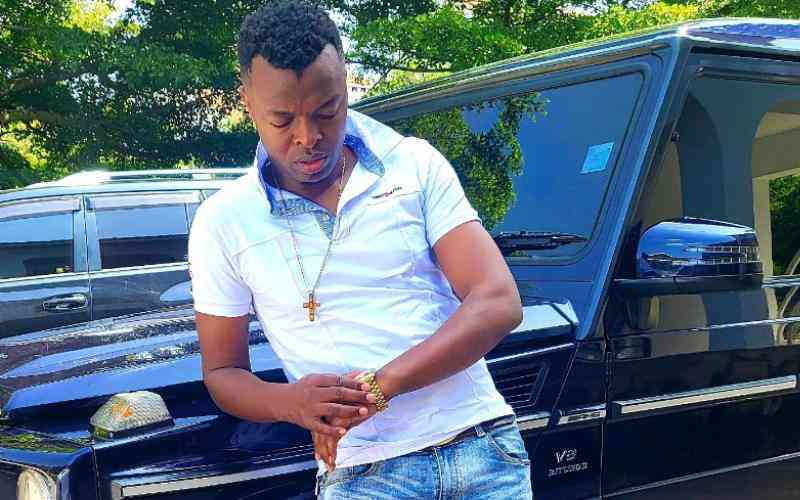 Kenyan singer Ringtone Apoko this week sensationally claimed that he has quit gospel because of lustful women.
Speaking during an interview on Radio Maisha, Apoko said that Kenyan women have a problem because they mostly focused on him instead of Christ.
"I quit gospel music because of women...instead of following the Christ that I preach, they ended up loving me.
"That is why I am taking a short break so that these women focus on Jesus and leave me alone," he said.
This comes just days after Ringtone said he will focus on producing love songs as he urged his peers in the secular world to welcome him with open arms.
"It has come to an end and I have decided that I will be singing love songs. To all artistes in the secular industry, don't take it as a completion just welcome me with an open heart so that we can take the industry to the next level.
"Bye-bye gospel industry," he said in a video.
View this post on Instagram
A post shared by ringtone Kenya (@ringtoneapoko)
The 'Pamela' hitmaker, however, clarified that he has not ditched his salvation, saying he will continue supporting ministry.
As far as looking for a spouse is concerned, Ringtone maintained that the qualities of his ideal woman are still the same as he wants a prayer warrior.
"Lazima akuwe anaomba kwa masaa saba kwa siku. Ninataka watoto saba na mtu anayejituma," explained the singer who is no stranger to controversies.
Earlier this year, gospel Singer Justina Syokau said she finds Ringtone attractive but does not like the fact that he talks too much.
"Lakini kwa kutosha mboga sidhani Apoko anaweza, unajua mimi I am a Kamba you have to tosha mboga ile side, so kama Apoko hatoshi mboga.
"Ringtone is attractive, rich...but he's slender and talks a lot… If we both talk in the house our marriage will not work," she added.
This came weeks after she said she would consider getting married to him because he is rarely mentioned in scandals involving women.
Related Topics