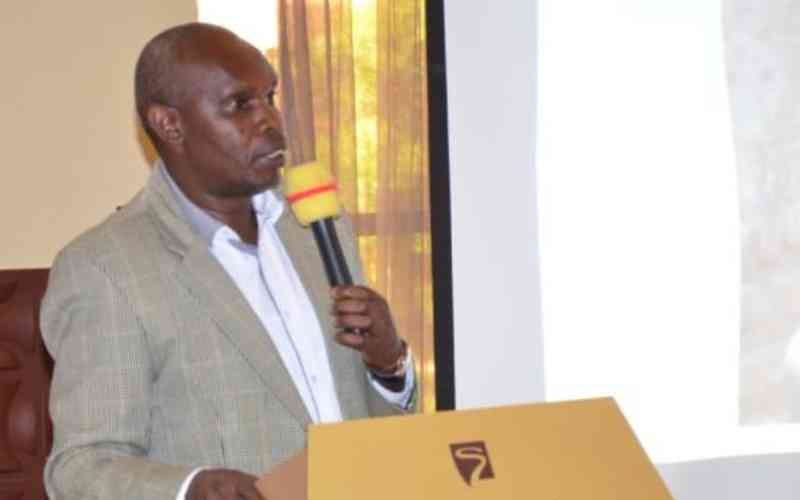 At least Sh80 million has been pumped into the piloting of the Universal Child Benefit (UCB) programme which is aimed at improving the health, nutrition and education of Kenyan children.
The twelve-month piloting programme, which is being implemented by the State Department for Social Protection in collaboration with UNICEF, World Food Programme and Save the Children, benefits children aged three years and below.
The programme is being piloted in Kajiado, Kisumu, and Embu counties.
Peter Ombasa, the Assistant Director Children's Services, in the Ministry of Public Service, Gender, Senior Citizens Affairs and Special Programmes, said the three counties have the highest number of children aged below three years.
So far, 8,264 children have been registered to benefit from the programme, whose piloting will end in December.
"Sh800 is a grant given to a family to support children in terms of food and other necessities," said Ombasa.
The beneficiaries must be children aged below three years at the time of registration and Kenyan citizens by birth. Parents must produce the birth certificates of beneficiaries.
Unlike other projects such as Nutrition Improvements through Cash and Health Education (NICHE) that supports vulnerable children, the UCB will support any child, irrespective of their social and economic background.
Ombasa said the objective of the programme is to cushion children and their families from the lasting socio-economic impacts of the Covid-19 pandemic.
It is also aimed at generating evidence and lessons in preparation for a long-term UCB, including the impact of cash associated with child nutrition and protection complimentary services.
"There is no vetting of the beneficiary, so long as those registered are aged below three years, are Kenyans and have birth certificates. We intend to fulfill every child's right to social protection," Ombasa said.
Related Topics