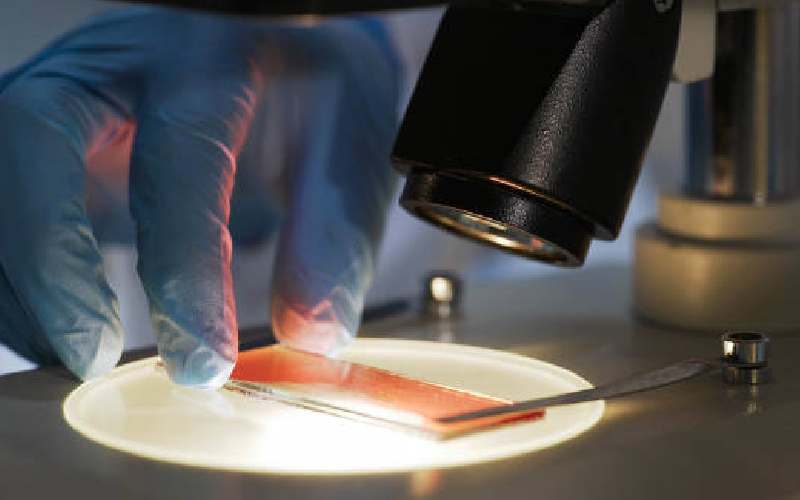 Ms Lovelyn Nzula, a mother of two, is still mourning her firstborn son, who in June 2020, succumbed to leukaemia.
The disease is one of the commonest childhood cancers whose cases have spiked over relapse or infection during treatment.
Ms Nzula, also a businesswoman in Nguluni, Machakos County had in 2017 noticed that Baby Blessing, then five years old was always in pain and not feeding well. Blood tests and diagnosis from Lancet Laboratories were so devastating. "I left my mother with my son in the doctor's office," she says.
But Baby Blessing got weaker and showed little signs of improvement after chemotherapy and radiotherapy treatment sessions for blood cancer.
Ms Nzula sought referrals, even to India, but doctors declined the request, arguing the boy's condition would be managed.
In retrospect, Ms Nzula thinks the doctor had sized up the already worsening condition and concluded the bone marrow transplant would be unnecessary.
Then came Covid-19 just when they had been discharged after several months and would not be readmitted due to the pandemic. By the time they secured another bed at Kenyatta National Hospital (KNH), it was too late for baby Blessing.
Dr Peninah Musyoka, a paediatrician at Machakos Children's Clinic explains that the chances of infection for children with Leukemia are high as the younger white blood cells called blasts are continuously produced without maturing to the next stage.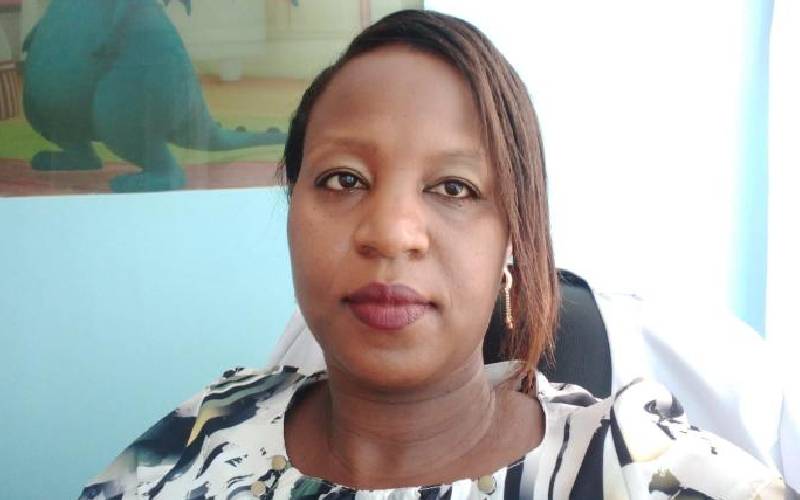 This, in turn, prevents them from fighting infections. The patient in the end becomes "immunosuppressed and prone to sepsis or infections," she explains adding that "during chemotherapy, the malignant cells will die at the same time which may lead to kidney failure.
She says the risk of infection is high and hospitals should have isolation rooms patronised by doctors who are properly dressed to avoid infections, which is what kills most patients and not cancer per se.Besides infections, death among Leukemia patients can occur at various stages including toxic therapy resulting in cardiotoxicity in the heart and nephrotoxicity in the kidneys leading to kidney failure.
Dr Ngami Mutwa, a physician says symptoms of children with Leukemia include anaemia, blood loss, fatigue, paleness and swollen lymph nodes or spleen for which "we request a full blood count which may reveal the white blood cell count which may be too high or too low platelets."
The doctor then stages the condition according to the amount of blast or the abnormal cells in the blood.
Dr Mutwa says most children succumb to infections because of the health facilities providing treatment to "patients need a very clean environment.
"That is why most have bone marrow transplants in India because of the hospital environment."
Dr Mutwa advises on early diagnosis and treatment as most parents take ages before noticing their child is unwell.
Dr Deborah Omeddo, a paediatric haematologist and oncologist, says besides chemotherapy and supportive drugs, health facilities should have blood banks as "children with acute myeloid leukaemia need blood products like red blood cells, platelets, and frozen plasma."
Dr Catherine Muendo, also a pediatric haematologist and oncologist warned that cancer screening in children may not be as effective as early warning signs.
Dr Muendo also called for a national cancer registry that is accessible to all instead of relying on individual hospital cancer registries which might not have accurate data.
Related Topics