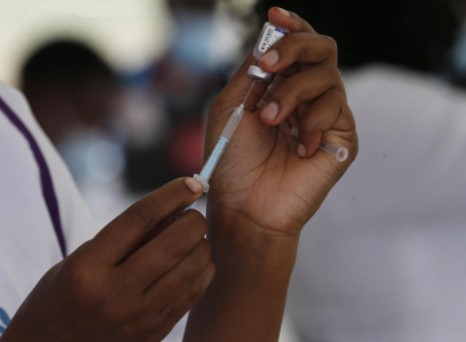 Kenya has administered some 50,826 vaccines in the last 24 hours, the Health Ministry has said.
At least 26.9 per cent of the adult population is fully vaccinated, with over 16 million vaccines and 240,871 booster doses administered across the country.
Some twenty-nine people have tested positive for the coronavirus today from 5,547 samples conducted in the last 24 hours.
The Covid-19 positivity rate is now 0.5 per cent with 322,669 total confirmed cases and 3,327,872 tests conducted since the onset of the disease.
Two patients have succumbed to the disease. The coronavirus death toll is now 5,635.
An additional forty-four patients have recovered from the disease, "all discharged from various health facilities across the country."
Total recoveries now stand at 303,010.
Further, one hundred and nine patients are admitted in various health facilities countrywide, whilefive hundred and ninety-four are under the Home-Based Isolation and Care program.
Three patients are in the ICU.
Related Topics