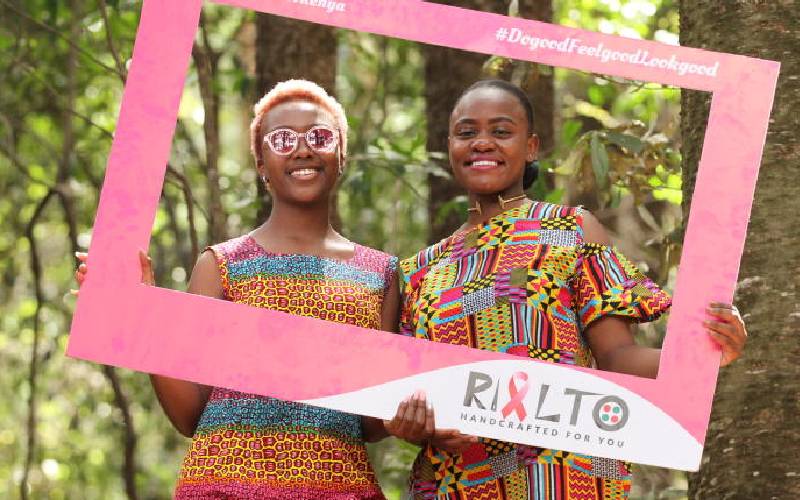 Stage 4 Cancer is sometimes called metastatic cancer, meaning it has spread from its origin position to other parts of the body. Breast cancer, for example, may spread beyond the breast, underarm, and internal mammary lymph nodes to the brain, lungs or liver.
Oncologists advise patients with cancer that has metastasized into Stage 4 to go through palliative care. Elizabeth Ndunge, for instance, was diagnosed with breast cancer in 2019 and although it was not in Stage 4 yet, she has already started palliative care sessions at the Makueni Referral Hospital, where she gets chemotherapy and counselling. "My matrimonial family thought I was only seeking attention when I told them I was diagnosed with cancer, to a point one of my uncles told me I was going to die. But when I met the palliative care nurse, I was reassured that I could still get well. In fact, that uncle has already died," says the 47-year-old.
Ndunge was scared of death, but with constant counselling and home visits, she has revived the will to keep fighting.
Florence Mutuku, the Makueni Palliative Care Nurse, says palliative care is given to patients with life-limiting illnesses together with their families or caretakers so that they can live to the maximum and to the last minute of their life when well taken care of. Some of the conditions that require palliative care are cancers, renal disease, cerebral palsy, and diabetes (especially with complications like amputations).
Stage 4 breast cancer, says Mutuku, is not a death sentence, as one can live for many years. And though such patients report when broken and scared of death, "you can't allow them to go home without talking to them, because you don't know what they are thinking. You tell them the truth, but advise them not to waste property, so we give them hope."
The palliative care nurses also have family conferences in which they counsel caregivers on what to expect. "We seek to know how prepared they are in the event of patient death. We let them address their fears and expel the myths they may have," she said.
The caregivers are enlightened on how to nurse patients at home. Crushing Flagyl tablets for application on wounds to prevent bad smells or putting banana peels or charcoal to absorb smell, are some of the skills given to caregivers.
Garvin Orangi, an oncologist at the Makueni Referral Hospital Cancer Unit, says breast cancer in stage 4 may mean it has progressed so much that whatever treatment one gets may not be beneficial and the prognosis is still worsening, but this is also why palliative care is recommended.
The oncologists will ensure that during the palliative care period a patient lives a comfortable pain-free life. Palliative care is meant to improve the quality of life of the patient.
Dr Orangi says patients get palliative chemotherapy or palliative radiation to try and reduce the lump, and at the same time manage symptoms.
"We manage the pain and other distressing symptoms such as headaches, constipation or cough by giving them morphine," he said, adding: "Palliative chemotherapy is given to limit disease progression while ensuring the patient lives a pain-free life."
Data shows that early diagnosis and management of cancer has a better prognosis outcome and that recovery of stages 1, 2 and early-stage 3 is faster.
Orangi, however, urges people to limit the risk factors, considering age and gender, in terms of breast cancer, especially men, saying they should get a screening every year. "Identifying the disease means early management and progression to stage 4 will be slowed down. Men in our community hardly get screened for breast cancer, and when it is diagnosed, it is usually in the last stages," he said.
A key aspect of palliative care and cancer management is nutrition. Makueni Nutrition Officer Ann Nduku says nutritional advice should be given immediately after a cancer diagnosis at any stage because some foods may accelerate the growth of malignant cells. This means one should know which foods to eat and which ones to avoid.
The foods recommended for patients with cancer should be low-fat diet, more legumes, and a lot of water and fruits. "One should avoid animal protein, processed food, processed sugar, alcohol, and caffeine because they promote cancer cells growth," she explained.
Related Topics