Home
/
Health & Science
Hospitals face gloves shortage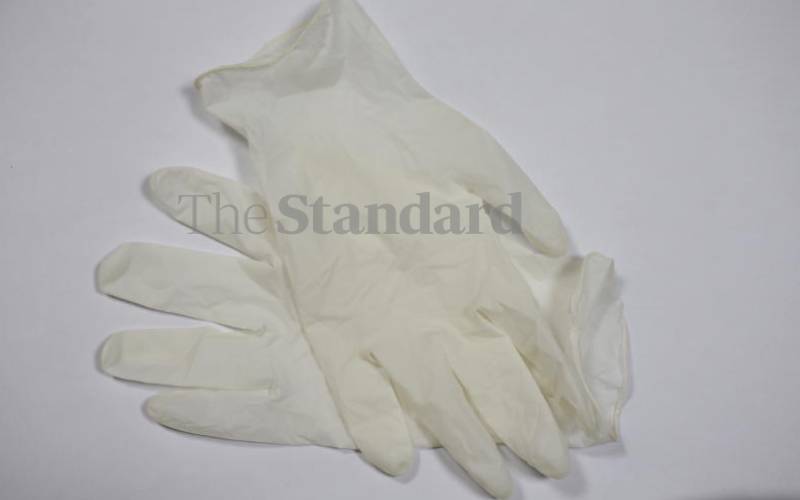 Kenya is grappling with an acute shortage of gloves for hospital use due to a global shortage.
Despite high demand, the Kenya Medical Supplies Agency (Kemsa) stores are also dry and many counties are depending on stock supplied by donors.
"It is true, we are having a shortage of examination gloves," an official from Kemsa who sought anonymity told The Standard. "Kemsa has been procuring but getting a supplier has been a challenge as there are no raw materials globally."
The shortage is attributed to the demand for medical gloves due to the surge in Covid-19 infections which in turn led to a global shortage of raw materials.
The shortage has seen a sharp increase in prices with some counties forcing medical students to buy their own medical gloves.
Mombasa spared
Kenya Medical Practitioners, Pharmacists and Dentists Union (KMPDU) Secretary general Central region, Dr Goody Gor, said most hospitals in Kiambu, Murang'a, Nyeri, and Nyandarua counties have run short of gloves making medical examinations tough. "This is sad because we have to examine patients who are in dire need of healthcare."
This scenario has been replicated in other counties with Mombasa as the only one spared the shortage.
Turkana County director for medical supplies, Dr Epem Esekon, said, "clean gloves and surgical gloves are lacking, but we are lucky we are using stock supplied to us by partners such as Equity Foundation, World Vision and the UN in the past."
Dr Esekon further added: "We tried to get the first order of gloves from Kemsa last week but we were told they have run out of supplies and the current stock will last for only two to three weeks."
Despite manufacturers ramping up production to cope with demand, new orders increased by more than six months since last October with global demand set to hit 420 billion pieces of gloves, according to the Malaysian Rubber Glove Manufacturers Association.
Related Topics