Home
/
Health & Science
KEMSA flagged off phased out HIV drugs which can damage liver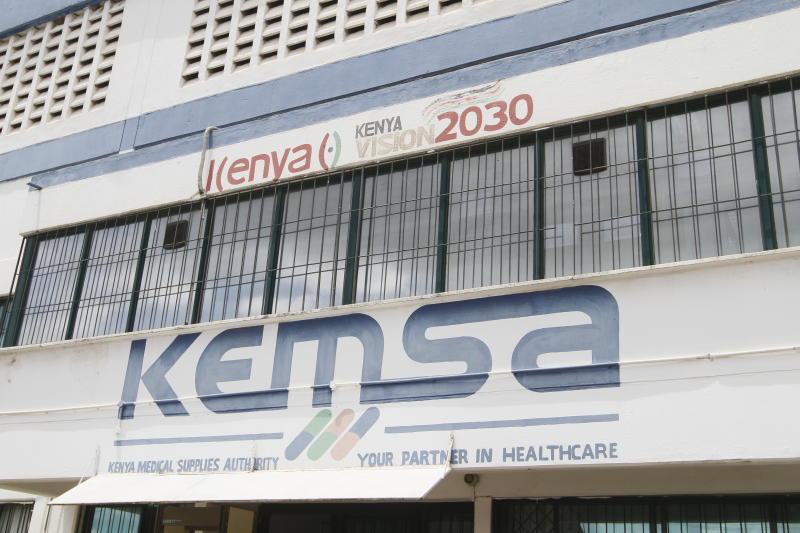 The Kenya Medical Supplies Agency (KEMSA) has been accused of supplying phased out HIV drugs that are less superior in suppressing the virus and have adverse side effects.
These drugs worth Sh1.2 billion were phased out by the Ministry of Health in 2019. Their side effects include rashes, abdominal pain, headache, fatigue, muscle pain and liver damage.
The phased-out ARVs include Zidovudine, Lamivudine and Nevirapine and were a donation from the Global Fund and the President's Emergency Plan for Aid Relief (Pepfar).
Nelson Otwoma, the coordinator of the National Empowerment Network of People Living with HIV and AIDS in Kenya (NEPHAK) says the aforementioned ARVs were phased out for better ones, but Kemsa still flagged them off for distribution last week.
Nevirapine for adults was given as a single drug as part of three medicine fixed-dose combinations.
Kemsa has also been at the centre of wrangles with donors who have lost trust after a series of scandals centred on Covid-19 procurement tenders. The stand-off between Kemsa and USAID, the biggest donor of HIV drugs, has led to stock-outs in health facilities countrywide.
This scenario increases the risks of mother to child transmission of HIV, as thousands of children born to positive mothers might contract the virus for lack of pediatric antiretroviral drugs (ARVs) including prophylaxis and kaletra which prevent transmission.
Besides pediatric ARVs, stock for adults is also running out and Otwoma say adults have been forced to share their ARVs with their children. "It is worrying that mothers are forced to stop breastfeeding their children, and to administer adult ARVs to children because of desperate situations," lamented Otwoma.
The Pharmaceutical Society of Kenya CEO Dr Daniella Munene warns that "administering adult ARVs to children is not a good practice, because we cannot measure the quantity."
On phased out ARVs, Dr Munene reckons that the "new regime of ARVs do not suppress the virus by 100 per cent, but they are less toxic and have lesser side effects."
The shortage bites, even as the USAID, shipped in HIV drugs worth Sh1.2 billion this January and which are yet to be distributed after the donor hired a private entity to distribute them bypassing Kemsa. This attracted Sh40 million in taxes from the government which considered the consignment a private import if Kemsa is elbowed out of the distribution matrix.
The government reportedly waived the taxes, but USAID was adamant Kemsa would not distribute the drugs creating a new impasse which has further deepened the crisis for HIV patients.
Dr Catherine Ngugi, the Head of Programs at the National Aids and STI Control Programme (NASCOP), was reluctant to share details on shortage of ARVs, and distribution of phased out stock saying "we are currently holding a meeting on the matter, and we shall share conclusive details."
Related Topics