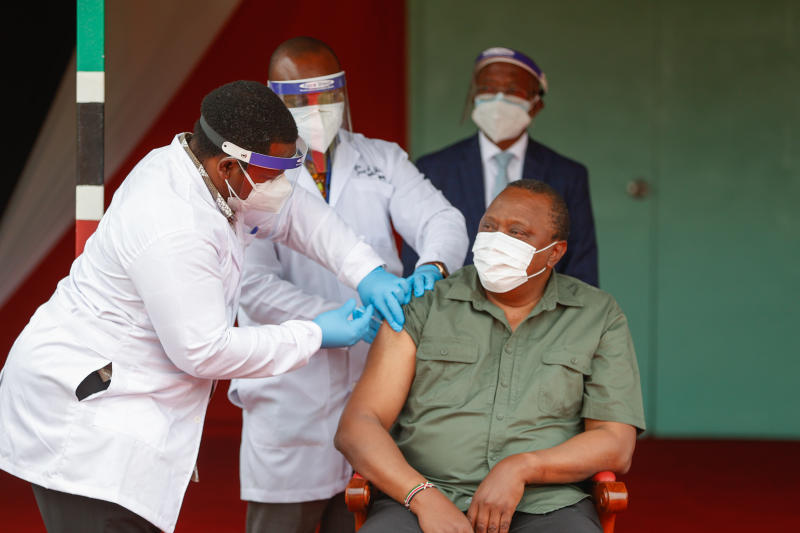 Covid-19 is indiscriminate in the way it picks on its victims.
But not everyone suffers equally. Some have had painful encounters that ended fatally. Others have gotten away with no more than the medical equivalent of a slap on the wrist.
Yet another lot has endured the agony of suffering silently for lack of medical attention as a select few have, in the words of a leading politician, "enjoyed a Corona Holiday," as they convalesce in the lap of luxury.
The epiphanies of politicians, recently afflicted by Covid-19, are revelatory about the duality of national healthcare. Some citizens are exposed to a collapsing public health system with every metric of decline up.
Others, particularly the political elite, are surrounded by a phalanx of medical specialists. They are attended to with no hint of shortages of oxygen or ICU facilities where needed.
Lawyer Kipruto Kertiony gives an apt description of this situation saying: "Most Kenyans share one doctor per 5,000 and patients share beds 4 apiece in public hospitals.
A politician, their 'Kiongozi,' gets admitted into a 5-star hospital. He needs a foolscap to list the names of doctors engaged in keeping him and two foolscaps for the drugs prescribed."
It is all fine and dandy to buy oneself the best possible healthcare. But it is a different matter altogether to attribute one's poor health to their sacrifices for the country. To attempt to blame, as some have done, their contraction of the disease on political engagements for public good is the height of artifice.
Damascene moments
It is not for nothing that public health facilities are so broken down that the very doctors charged with running them die routinely for want of personal protective equipment. It does not escape the attention of the public that funds meant for public healthcare have been looted without any threat of sanction.
Which is why it galls when politicians, in pretended damascene moments, claim their lives have been stolen from them by politics and social pressures.
It is chicanery to claim that politics has made them fight for ideas and anxieties which are not genuinely theirs when it is common knowledge that Kenya's political lot are among the most self-serving on the planet.
Ordinary citizens find it hard to believe that such ramblings from the privileged elite are a cri de cœur: A cry for help from the depths of anguished souls regretting lost moments of public service.
Not where such epiphanies do not lead to the lament of loss of lives to coronavirus. Not when scant mention is made of fixing public health facilities so that all and sundry can enjoy decent medical attention.
Certainly not when the privileged try to blame the public for their personal vicissitudes. It is not lost on the public that the political class have been among the hardest hit by Covid-19. After all, they are the very ones who have precipitated the proliferation of the virus through their super-spreader political rallies!
Mr Kertiony says there is base ingratitude in the entitled politician afflicted by coronavirus who "spends long hours lying on his back thinking his life has been stolen from him.
And he knows the culprits are the people he has served; the same ones sharing a bed, four thick, waiting for the doctor to get to them in maybe four days if they are lucky!"
Mr Khafafa is a public policy analyst
Related Topics