Home
/
Health & Science
Horrors of Kenyans in India in times of Covid surge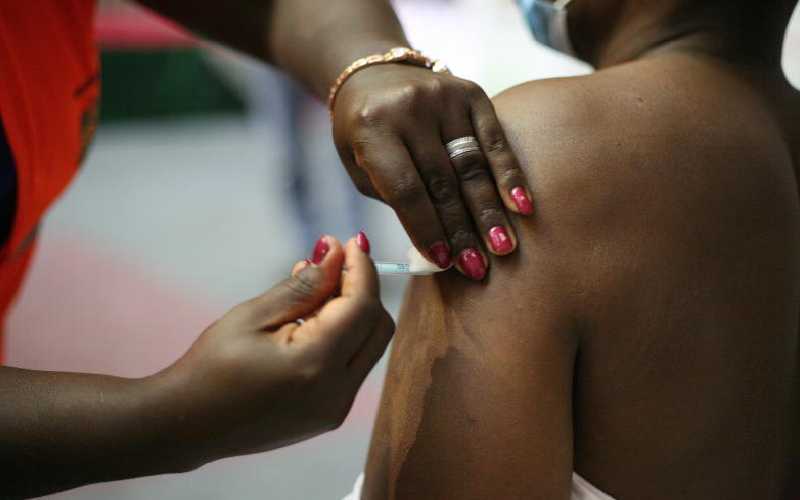 India healthcare system has been a succour for Kenyans with serious ailments. Now the rising Covid-19 infections in India have pushed its healthcare system to the brink, with most Kenyans there fearing for their lives.
The last few days have been full of anxiety for Christopher Keru and his wife Jane Ngure. When they left Nairobi for India last November, they had hope.
Jane had been bedridden for 10 years due to spinal complications. After a series of fundraising, they flew to India to see if Jane could get a fresh start at life.
Things were looking up. With several operations, robotic therapy sessions and functional electric sessions, Jane was able to take her first step in India – after almost a decade. Every time they went for a follow-up session, it was a step closer to returning home and rebuilding their lives. Their children back home would constantly remind them of how much they were counting days before their return.
Then news started coming in that Covid-19 cases in India were skyrocketing. By yesterday, the country had set a world record for the second day running by having 332,730 new cases. The deaths were more than 2,000 in 24 hours.
"It is scary when you are with a sick person and you hear all the cases of Covid-19 and the deaths," says Keru, adding that the production rate and distribution of drugs have gone down making cost of getting medication extremely high.
He says factories are closed and they cannot access some of the medication his wife needs.
India's media reported that the densely populated country was getting overwhelmed by the pandemic. They are begging for medical supplies, especially oxygen.
"I have now switched off my television. I cannot watch it without getting a panic attack. There is death everywhere. Cremation happening every time you switch on your television," says Mwende Patricia who accompanied her mother to India for treatment of liver cancer.
The Indian government has deployed military planes to source oxygen.
"Please help us get oxygen. There will be a tragedy here," said Delhi Chief Minister Arvind Kejriwal at a press conference on Friday.
Moses Maina, whose son Naya Thuita was born with holes in the heart, has been in India since March.
Naya is currently in the Intensive Care Unit, with doctors projecting that he will need to stay even longer owing to delicate the procedure he underwent.
"I am now appealing for anyone who can help to raise funds for my son," he says. The bill has surpassed Sh2 million and his biggest worry is how we will settle it.
He says the situation has been worsened by the rising Covid-19 cases and is worried his sick son could be infected.
On Friday, the Kenya High Commission in India issued an urgent notice for Kenyans in India to register their details to ease communication.
"It is important for the High Commission of Kenya in New Delhi to update its register of all Kenyan citizens currently living in India for accountability and decision-making purposes," said ambassador Willy Bett. He further advised that the Kenyans form WhatsApp groups where they can communicate.
Keru describes the situation of having a patient in India as extremely lonely. The roads are empty, with roadblocks everywhere. Markets are closed. Neighbourhoods have people staying indoors the whole day. The shops where they would sometimes walk for leisure are inaccessible. Every visit to the hospital requires a Covid-19 test, and the queues are long.
Moses Mwangi, a patient in an Indian hospital, admits that he is very anxious.
Jecinter Atieno who went for a kidney transplant also says her doctor keeps reminding her to adhere to Covid-19 protocols and avoid interactions with people from outside.
"The doctor was very open with me. He told me that if I get Covid-19 now, there are high chances that I will not survive," she says.
She says many hospitals in India have been discharging patients to create space for new Covid-19 cases.
"The sounds of ambulances coming in and out has become the norm. We sleep with the siren sounds in the background and wake up to the same," she says.
She is admitted at Max Healthcare in New Delhi, the same institution that put up a call for help on Friday, saying they have less than one hour supply of oxygen. Even though it was resolved, the hospital says it is still in need of oxygen.
Related Topics