Home
/
Health & Science
Treasury approves tax exemption on ARVs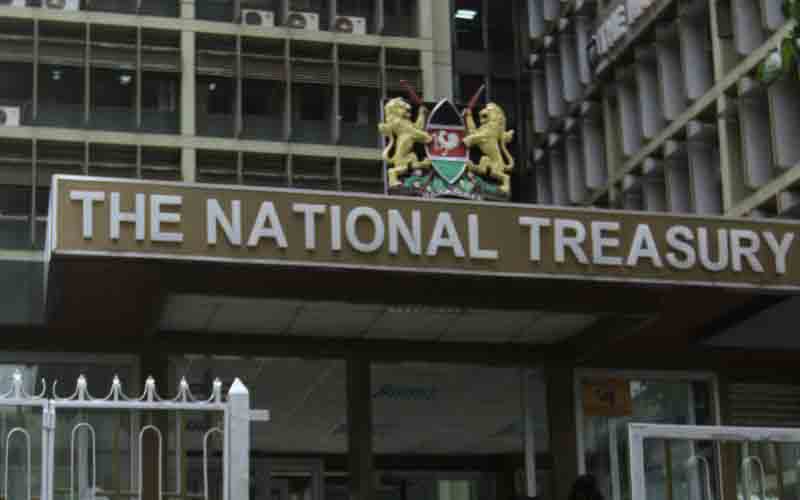 The Treasury has approved tax exemption on anti-retroviral drugs donated by the USAID, which arrived in Kenya on January 18, 2021.
This comes after the Kenyan Government slapped the donor with a Sh90 million import tax bill on the consignment valued at Sh2.1 billion.
Speaking exclusively to Standard Digital, Treasury Cabinet Secretary Ukur Yatani said the approval follows a request by his Health counterpart, Mutahi Kagwe, who stated that at least 1.5 million Kenyans living with HIV depend on the drugs to boost their immunity.
Following the tax waiver , Kagwe said: "I welcome the resolution of the ARVs stalemate. As government we must take look at how to look after own people in order to avoid such situations in future."
In March this year, an acute shortage of antiretroviral drugs hit public hospitals, exposing People Living with HIV and Aids (PLWHA) to much suffering.
A survey by The Sunday Standard showed that PLWHAs were forced to do with reduced doses.
The shortage came months after the World Health Organisation said nearly 70 countries were at risk of running out of HIV and Aids medicine due to the coronavirus pandemic that has interrupted supplies.
In Mombasa, the communication director Richard Chacha said the county had resorted to rationing doses to avoid running out of the life-saving drugs.
PLWHAs who used to get three months' doses, he said, were getting monthly supplies.
"We normally get our supplies from the national government and it has been sending us reduced packages," Chacha said.
In Nyanza, the Network for People Living with HIV accused the Ministry of Health of not admitting there was shortage and keeping quiet as PLWHAs sufferred.
Chairman Erick Okioma said many PLWHAs were being given a month's or two-week's dosage.
He said many HIV and Aids programmes in the region were funded by donors and the funding was getting reduced.
"It is unfortunate that PLWHAs suffer for lack of medicine," said Okioma.
He regretted that medication for children are often changed, thereby affecting their health.
He said facilities that lack Nevirapine have not shifted to giving children Zidovudine, causing diverse side effects.
The two drugs used to prevent mother-to-child transmission of HIV are in short supply.
Investigations by Sunday Standard showed sub-county hospitals in Nyanza were out of the drugs and PLWHAs were referred to the county referral hospitals which also had no supplies.
A spot check in hospitals in the Rift Valley showed a short supply of Septrin and paediatric antiretroviral drugs.
Dr Catherine Ngugi, National AIDs and STI Control Programme (NASCOP) official noted there was a hitch in supply of HIV and Aids drugs and testing kits due to Covid-19.
Related Topics