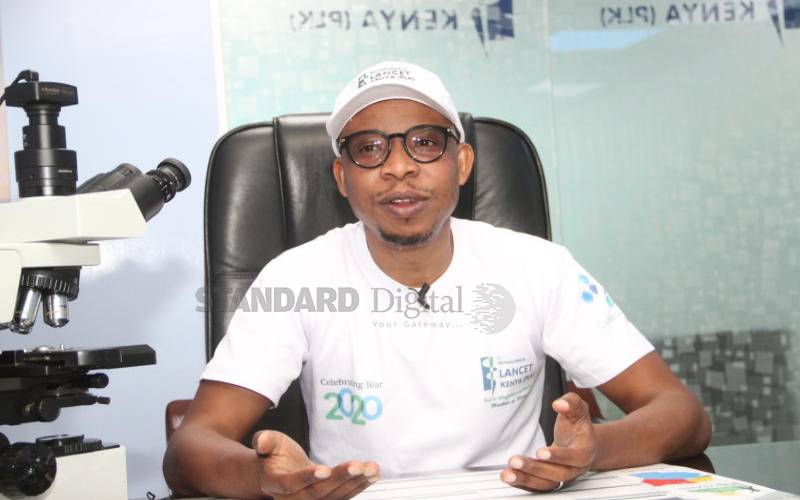 Enigma – this is the word Dr Ahmed Kalebi used to describe how Kenya and the rest of Africa has escaped the harsh reality of the Covid-19 pandemic.
Even experts – including those who predicted the worst – do not have a clear answer as to why Africa has been largely spared from the worst of the pandemic.
In May 2020, the World Health Organisation (WHO) predicted that 83,000 to 190,000 people in the continent could die from Covid-19 in the first year of the pandemic. WHO also projected there be between 29 to 44 million infections in the same period.
On February 11 as the continent was commemorating one year since the virus landed here, the death toll was low even as WHO noted that fatalities have surged by 40 per cent.
In January, the continent reported 22,300 deaths compared to 16,000 in the previous 28 days.
Weather has been one of the arguments fronted by experts to explain why the grim projections never came to pass.
A paper published in June 2020 titled, Why is there is low morbidity and mortality of Covid-19 in Africa? by The American Journal of Tropical Medicine and Hygiene also borrowed this argument comparing the SARS-CoV-2 virus to influenza.
The Paper was authored by Kariuki Njenga et al from the Washington State University Global Health Program-Kenya.
"It is plausible that this warmer weather is decreasing the transmissibility of SARS-CoV-2 in Africa, as has been demonstrated with other respiratory viruses such as influenza," the paper reads.
"It is important to note that other aerosol-transmitted viruses that emerged in the recent past, including SARS-CoV-1 in 2002, highly pathogenic H5N1 influenza virus in 2005, and Middle East respiratory syndrome coronavirus (MERS-CoV) in 2012, caused few cases in Africa."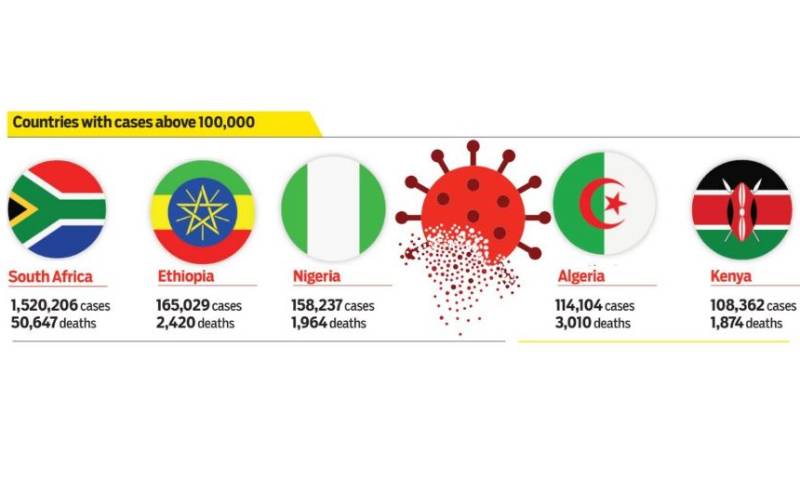 Testing of samples
Dr Kalebi, who is the CEO of Pathologists Lancet Kenya which has been instrumental in testing of samples for Covid-19, cited studies by the Kenya Medical Research Institute (Kemri) which projected at least 2.6 million people would be infected due to the existence of antibodies as at July 2020.
The report estimated 6,684 deaths with 26,093 getting severe disease, numbers which have not come to pass.
"So it is not like the virus never came into the country or it was at a low level – actually it was at a high level," said Dr Kalebi comparing the antibody prevalence to cities like New York which has high mortality.
While noting that it is still not clear how the continent escaped the worst, Kalebi said some theories however hold water like the age, and the level of BCG vaccination given to new-borns to protect against tuberculosis.
"BCG vaccination and early exposure to TB causes high inert immunity because (TB) infection causes multiple immune response that works for other ailments as well," he explained.
"Countries that have BCG vaccination, (and) countries that have high cases of TB including India and Bangladesh have fared better than those that do not vaccinate as much. Even Eastern Europe has fared better in terms of (Covid-19) morbidity and mortality compared to Western Europe" he added.
Kalebi explained that while Covid-19 is harsh among persons aged 58 and above, African countries have been spared because more than 80 per cent of their population is below 40 years.
He cited Lombardy, Italy whose number of Covid-19 deaths that are almost surpassing 30,000 are linked to the elderly community in the area.
However, age alone, he said cannot explain why Africa has relatively been spared.
"If you look at Japan, it is a country with relatively older people but the mortality was not as high. So age alone is not the explanation but part of it. If you are young, you are less likely to die because of Covid-19," he said.
He said that most young people in Kenya are in urban areas like Nairobi, Mombasa Nakuru and the low mortality rate in the country could be explained by the virus not reaching the older population in the rural areas due to the interventions on restriction of movement.
Measures were relaxed
The restrictions put by the Government have been lauded as some of the reasons behind the low mortality that averages 1.5 per cent.
In June 6, 2020, while declining to reopen the country fully and only relaxed the curfew period by three hours, President Uhuru Kenyatta said a postulation by a team of experts predicted 45,000 Covid-19 deaths by October, 2020 and 450,000 infections if the measures on curfew, lockdown and ban on social gathering were reduced by 60 per cent.
Similarly, if the measures were relaxed by 40 per cent, the number of deaths will be 40,000 with 300,000 infections by November 2020. If the measures are reduced by 20 per cent, deaths will be 30,000 from 200,000 infections by December.
Whether these measures worked or not, by December 31, 2020 the number of infections in the country stood at 96,548 and 1,670 deaths.
Amref Health Africa CEO Githinji Gitahi said while it appears that the continent has been spared, we (Africa) is still in the midst of the pandemic.
"Whereas the numbers are low, we do not know what will happen in the next few months so we need to be cautious," he warns insisting that models played a role in preparing the country not to hit grim figures.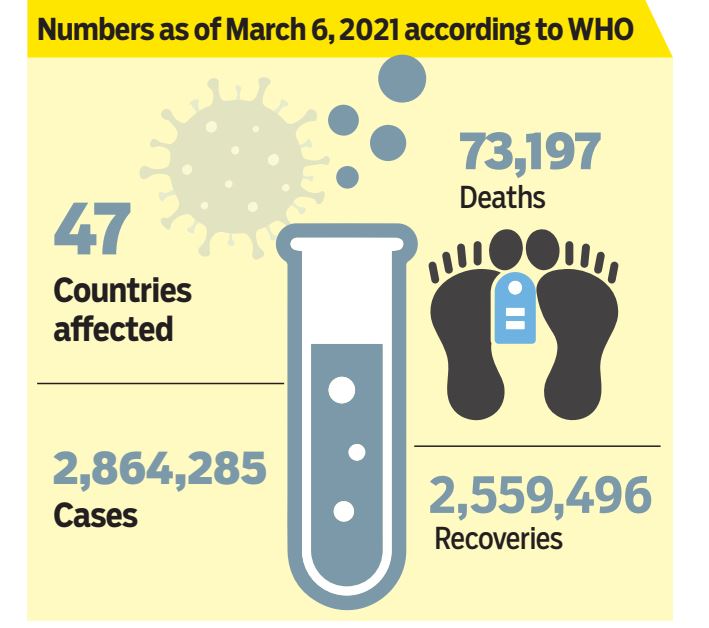 He notes that poor infrastructure that supports movement might have been a blessing in disguise for the continent.
"If you look at Africa, movement is minimal. Look at Italy you can move from one town to another that is 1,000km away work there and go back home because they have speed trains whereas here people travel with motorbikes," he said.
"The general statistical chance that you are going to meet many people is low and that has made the spread of the pandemic in the region to be slow and that is why I say we have to be cautious because slow does not meant it will end, it means we will have it for longer."
Related Topics