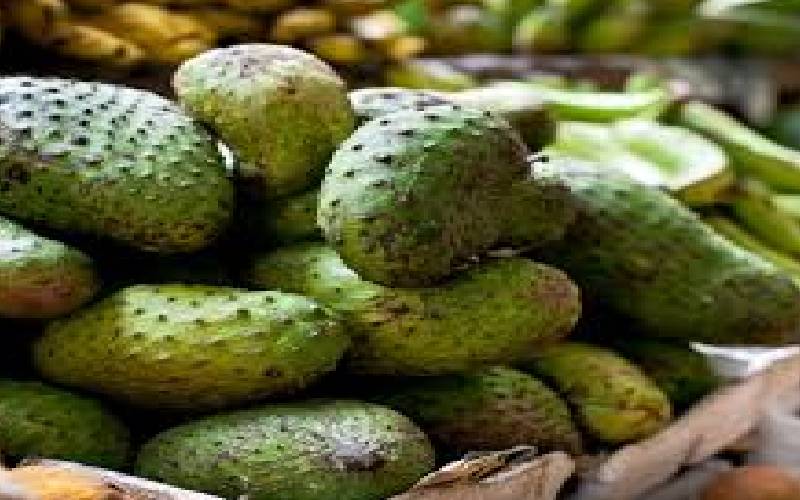 The number of Kenyans with cancer who are turning to herbal treatments is on the rise, and it is attracting global attention. Cancer
Herbal cancer treatments are readily available from street vendors, open markets, in matatus, backstreet kiosks and highly advertised in formal clinics.
A new study lists Kenya among countries with the highest number of plant species used in the treatment of cancer.
The study, Global Documentation of Traditionally Used Medicinal Plants in Cancer Management, identified 948 plants from 62 countries.
"The country with the greatest number of species reported was Ghana, followed by Palestine, India, Nigeria, Brazil, Kenya, Pakistan and South Africa," says the study to be published in the May 2021 issue of the South African Journal of Botany.
Some of the 10 plants are part of 20 local species confirmed to contain anticancer properties by the Kenya Medical Research Institute (Kemri) in 2017.
"Over 60 per cent of currently used anti-cancer agents are derived from natural sources," said Sabina Wachira of the Centre for Traditional Medicine and Drug Research at Kemri.
"Our work was to provide scientific evidence to support claims that some Kenya medicinal plants are active against cancer," she said while presenting the findings.
Though these findings have not been taken further because of what Kemri says is a lack of funds, Kenyans continue to robustly use herbal treatments for cancer, and in many cases alongside chemotherapy..
A study by Maryanne Ongudi, Pergotty Mutai and Irene Weru of the University of Nairobi found significant use of herbal medicines among cancer patients at Kenyatta National Hospital.
The study published in 2018 had engaged 78 cancer patients at KNH, with 14 per cent reported to use alternative treatments.
The most frequently used alternative treatment was herbal medicine, with the majority of users (64 per cent) hoping for a cure, while the rest hoped to get some relief.
Further, 45 per cent of the patients using alternative medicines had not disclosed the practise to their doctor.
This, they said, was mainly because they did not feel it is important to let the doctor know, or the clinician never asked.
"It is important for doctors to know any other medications their patients are using to determine effectiveness and the safety of the patient," said David Makumu, an expert in cancer palliative care.
In 2019 a team from Chuka University and Meru University of Science and Technology found almost half the cancer patients at Meru County Referral Hospital were on alternative treatments, including herbs.
Their investigations showed 48 per cent of 117 participants were on alternative treatments, mainly hoping to cure the cancers.
The authors recommended the Meru County government ensure that all alternative medicines accessible to the public are safe and registered.
SAFETY ISSUES
A recent survey on the safety of herbal medicines used in Kenya, Uganda, Tanzania, Rwanda, Burundi and South Sudan found 63 per cent of the medicines were contaminated with harmful bacteria.
"This implies that commercial herbal medicines pose considerable health risks to communities across East Africa," warned researchers from Makerere University, Uganda.
The study published in January in the journal Tropical Medicine and Health recommends structures be put in place to safeguard the safety of patients.
To cure the threat of unsafe herbal medicines and modernise the sector, President Uhuru Kenyatta in 2017 approved the Health Act 2017.
Though the Act had directed the Ministry of Health to establish an agency and policies to regulate alternative medicines, nothing has been done on this to date.
Related Topics