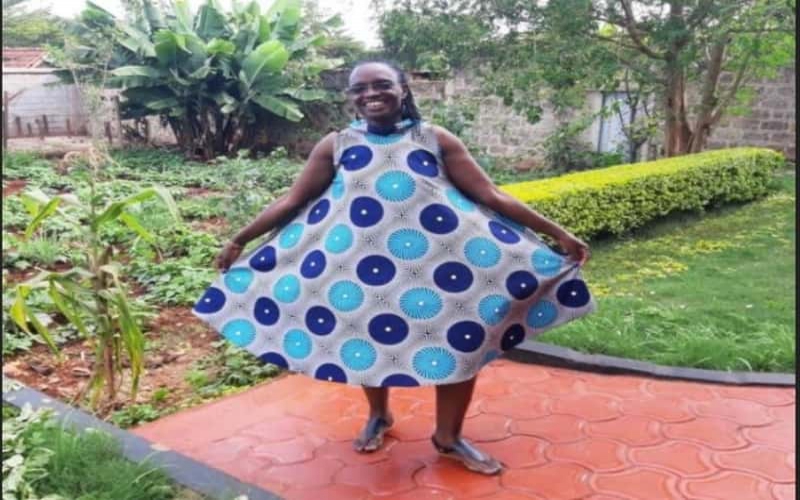 Imagine lying in a hospital bed in pain with your condition rapidly deteriorating, then a doctor hands you a brown envelope and announces; "you are HIV positive!"
This is what Sally Kwenda, 51, went through in August 1999.
Kwenda, who was newly married then, was rejected by her husband who accused her of being unfaithful. She had been diagnosed with tuberculosis and pneumonia and was admitted to Mombasa General Hospital.
"Nobody prepared me to receive the news about my HIV status. I was just told you are positive and given results in an envelope," Kwenda vividly recalls.
She says being diagnosed with HIV then was a death sentence. Kwenda attempted suicide by diving into the Indian Ocean, but was rescued.
"I sunk into depression and because I already had a 'burial permit', with my burial site being the ocean, I attempted to kill myself by drowning in the ocean but I was rescued," she says.
She has also battled cervical, colon and rectum cancers and underwent 13 surgeries during treatment. On Tuesday, as Kenya joined the globe in celebrating World Aids Day, Kwenda took her place as HIV ambassador and patient advocate.
Screening pregnant mothers
She advocates testing for HIV and screening of pregnant mothers to prevent transmission of the virus to babies at birth and during breastfeeding.
The HIV ambassador currently works with 20 support groups where she gives inspirational talks to those living with the virus. "I talk and inspire people through my story. I encourage people to go for testing and adhere to medication to suppress the virus," says Kwenda.
She says although some people who are HIV positive still face stigma, the government has recorded milestones in the fight against the scourge.
For instance, in 1990s, there were no counselling services for people who sought the HIV test while anti-retroviral (ARVs) drugs were also not accessible.
Kwenda lost two children - aged two and seven months - after she failed to access zidovudine and Nevirapine syrup to boost their immunity at birth.
Lack of adequate supply of ARVs for children and adults leads to mother-to-child transmission of HIV that stands at 11.5 per cent, according to a 2018 report by the Ministry of Health.
"In the 1990s, there was no way of preventing mother-to-child transmission," she says.
She adds: "I was not privileged to raise my two babies simply because I did not know what to do. I also did not have access to medication. I encourage mothers who are positive to live a positive life and raise happy babies."
Kwenda advocates for vigorous awareness campaigns by the government and various stakeholders to end stigma.
Further, she calls for proper counselling and treatment literacy to those who test positive.
Kwenda notes that lack of treatment literacy results in drug defaulters, re-infections and death.
"HIV still carries a lot of stigma and trauma. This is why people should be educated on the importance of adhering to medication. People should understand why they need to take ARVs and go for regular check-ups," she says.
Peter Cherutich, a public health expert and HIV researcher says ARVs boost the health of the infected and prevent opportunistic ailments.
Without daily uptake of ARVs, patients develop resistance and could die within months of stoppage. "Mothers are encouraged to adhere to their ARV regimes because without adequate cover, up to a third of children could be born with HIV," he says.
Studies show that ARVs prevent a high-risk HIV negative person from getting infected through Pre-exposure Prophylaxis (PrEP).
Kwenda says cancer screening should be part of comprehensive health provision for HIV patients.
"All women who are HIV positive should be screened for cervical cancer for early diagnosis and treatment," she adds.
World Health Organisation notes that access to HIV medicine has been severely impacted by Covid-19.
Related Topics