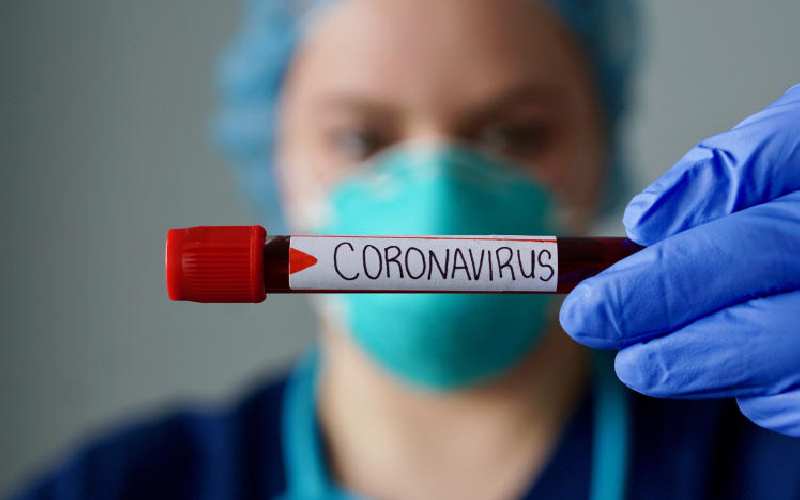 A private firm is set to launch in Kenya a test that tells if a person has previously been infected with Covid-19. This is also known as antibody test.
Pathologists Lancet Kenya will launch two antibody tests; the Abbot ELISA and Wondfo RDT, with a free offer to test a select number of front-line health workers.
"We have already validated the tests and presented the findings to the government and hope to launch this week," said Ahmed Kalebi, the Lancet Kenya CEO.
If results show that one has antibodies, it means that you were likely infected with Covid-19 in the past, even if you had no symptoms.
Antibodies are substances (proteins) produced by the body to fight a disease and are unique to that particular disease-causing agent, in this case, the Covid-19.
This will be the first time an antibody test of the disease will be available in Kenya, with Lancet indicating it may cost around Sh2,500 for those interested.
Currently, available tests are only for diagnosing the disease.
"We have not started using the antibody tests though it may have value in giving an indication of how many people within a community have been exposed to the virus," said Ahmed Aman, the Cabinet Administrative Secretary for Health during a recent media briefing.
"It is important to test targeted groups such as front-line health workers and those in essential services, including transporters and hospitality industry so as to safely plan their deployment," said Dr Kalebi.
Scientists are working on historical evidence that shows people infected with other types of coronaviruses develop some immunity protecting them from re-infection for some time. "After being infected with this virus, most individuals can be immune for a while," says Marc Lipsitch, a disease expert at Harvard University, US.