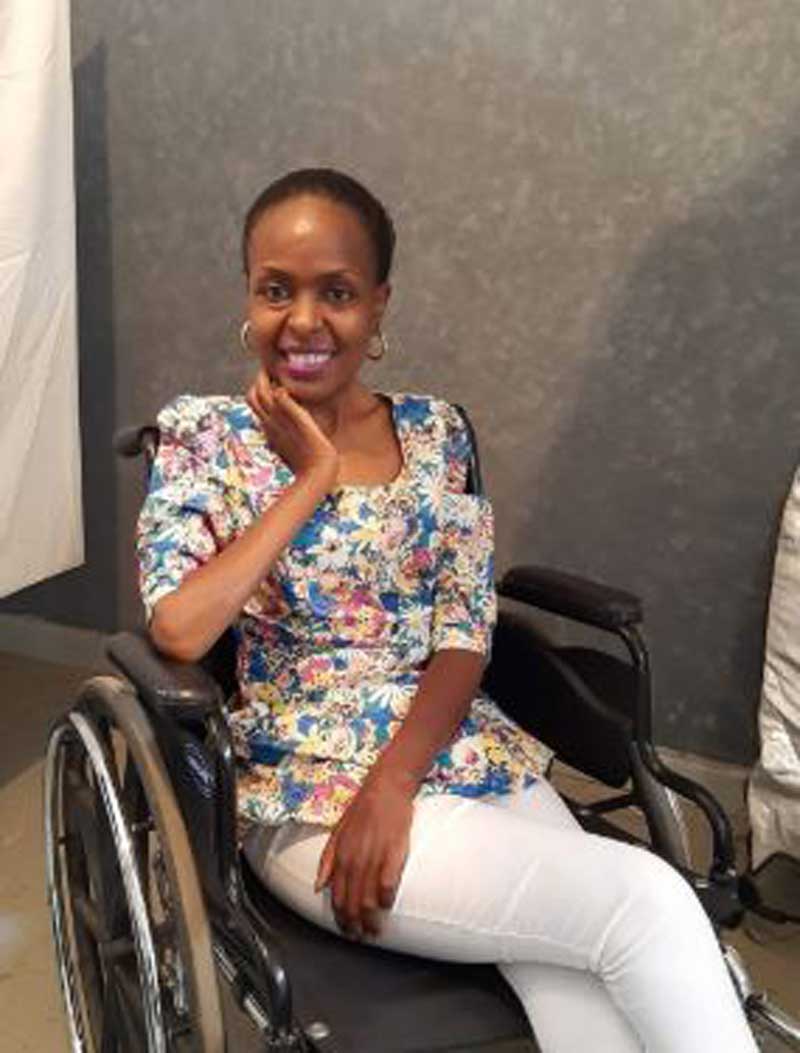 26 years ago, she was just like any other upwardly mobile woman in her 20s trying to make something of her life. Like many of her peers, she had a full-time job as a secretary in a law firm and a thriving side business. Then one morning Sylvia Nzambu woke up and she couldn't walk quite right. There was something wrong with her right foot. She thought nothing much of it until the only way she could walk was by dragging her foot. Then came the constant tripping.
"People would make fun of me and think that I had been drinking too much. But I knew that wasn't the case. My motion was progressively deteriorating," says Sylvia.
Soon after, her fingers began getting stiff. She also felt some twitches. Her body began getting weak and she was constantly fatigued. Her stamina too was failing.
"I couldn't stand for long without falling down. At this point even crossing the road became dangerous."
Knowing that there was something terribly wrong with her body, she decided to seek medical help. However, this led her from one hospital to the other as the medics couldn't pin down the exact problem. At one point, the doctors took some blood samples and sent them abroad for further investigation. It is then she was diagnosed with Amyotrophic Lateral Sclerosis (ALS) also known as Motor Neuron Disease (MND). This, she quickly learnt, was a disease that causes the death of the nerve cells that control voluntary muscles. This then leads to weakening of the muscles and impacts physical function.
"At this point I was still walking, but with a lot of difficulty. I wasn't devastated by the news that I had this condition since not much information was given by the doctors back then. I thought it was a passing cloud."
What she didn't know was that ALS is a progressive disease. It gets worse by the day and eventually affects all the voluntary muscles. At that point, the limbs and the face and finally the motor neurons found in the brain and spinal cord stop regenerating and all die. This means that all the muscles will weaken and waste away. And thus, Sylvia got worse.
In 2007, she decided to quit her secretarial job at the law firm as her fingers had become stiff and she couldn't type anymore.
"I stopped working when I realised that pressure to perform was actually making me worse. Also, as people passed by me, they kept knocking me over in the hustle and bustle of the streets. I didn't have enough muscle strength to balance. My work productivity was on an all-time low."
She, however, kept her business going until 2011 when she couldn't walk anymore and had to use a wheelchair. At this point she was still keeping up with the medication and doctor consultations.
"In 2011, a certain doctor told me I had six months to live and gave me palliative care referral to another hospital. That crushed my spirits and I ceased taking all my medication. To date I am not on any medication," says Sylvia.
Also, her speech deteriorated. It was slurred and communication became an uphill task.
"All I could do was mumble. But with a lot of practice, I would say my speech has improved. I may take some getting used to, but in a week you will know my language," she says smiling.
With time she has come to accept that this is her life now, and has learnt to manage her condition.
"I don't even feel the pain anymore. I have also learnt to stand up for myself in the face of the stigma my disability brings. Sometimes other people are just clueless. They will see you in a wheelchair and think you are sick or needy or when you request for an Uber to run errands the driver assumes you are going to the hospital."
Since there is not much awareness of the condition in Kenya, Sylvia only relies on foreign support groups to learn all she can about ALS. She now owns a general supply store in Athi River and works from home due to her condition.
"My son, now 18, is doing a great job supporting his mama. I am enjoying it as he leaves for university soon," she grins proudly.
Though her condition is terminal, she believes God has good plans for her and chooses to believes that one day, she is going to get better again.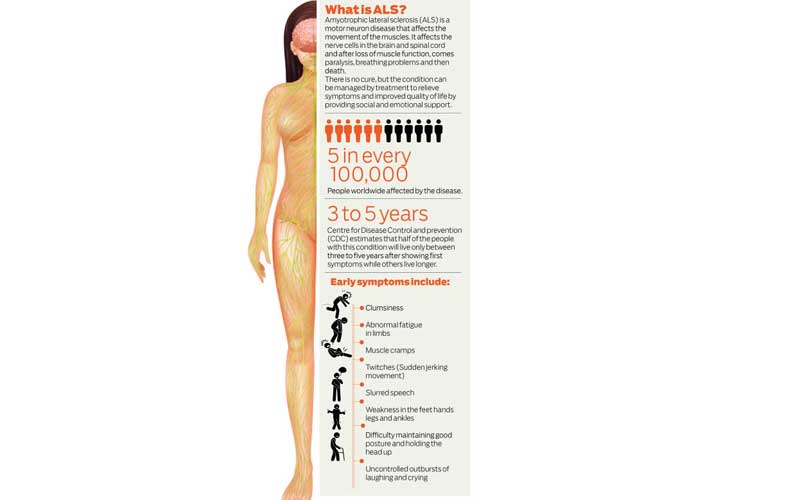 Related Topics