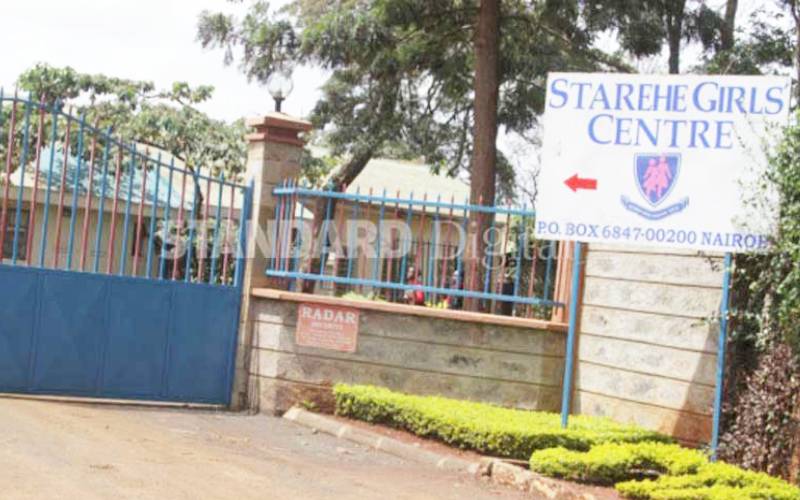 Starehe Girls Centre students with hysteria will be subjected to individual psychological tests.
In a statement on Friday, the Ministry of Health further recommended group therapy for students and staff.
On September 28, the Health ministry was notified by the administration of the school in Kiambu County of students with an unusual cough.
The initial 12 girls were complaining of a cough, sneezing and throat soreness.
The MoH dispatched a team of experts to the school to investigate.
It recommended that the initial cases be managed in isolation.
The team collected appropriate specimens that were tested at the National Public Health Laboratories. The results indicated two cases of rhinovirus, a predominant cause of common cold.
However, on October 2, the number of affected girls had risen to 68.
"In light of the exclusion of an infectious cause, the absence of physical causes of illness and the rapidly increasing number of affected students, the team recommended immediate psychological assessment of the girls," the statement said.
Specialists were also dispatched from Mathari hospital to run psychological tests on the students.
The team drew a conclusion of mass hysteria.
The Ministry maintained that that the disease reported is not infectious.
The most affected were in Form One, with about 40 students, and only four in Form Four.
One student told The Standard the symptoms were exhibited by a Form Two student before it spread to Form One and the rest of the school.
The students were asked to leave and are expected back on Monday.
Related Topics