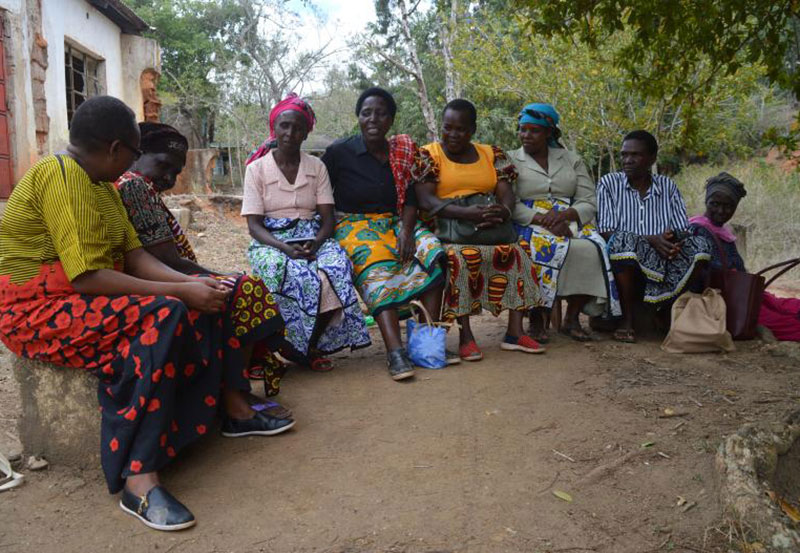 Mary, whose infant daughter was circumcised without her consent, has two options when her baby falls ill: have the child treated at a local hospital and hope the medics keep her secret or cross the border to Tanzania and seek services over 120 kilometres away.
"I have never taken my child to a public hospital for fear of being arrested. I have taken her to Holili in Tanzania twice. Locally, I only take her to private hospitals, but I have to be sure health officers won't disclose the fact that my child underwent female genital mutilation (FGM)," says Mary, who comes from Kasigau in Voi.
The woman said she was not party to the ordeal he daughter suffered. "l found out about the mutilation much later."
Mary recalls how it happened. Her mother-in-law informed her that a group of about 20 women would visit to celebrate the baby's arrival.
Eight days after the baby was born, the women arrived as promised. Mary claimed she did not know at what point during the singing, dancing and handing over of gifts that the baby was circumcised.
She said the women kept passing the baby around. She did not realised what had happened and only got concerned when the baby cried persistently long after the visitors had left.
Mary noticed that there was blood when she changed the baby's diaper. She informed her mother-in-law about it and the woman told her: "Your baby has been cut. It is normal. There's nothing to worry about. The baby will be okay."
Mary said her mother-in-law warned her to keep the matter secret.
Mary's case in not unique as many children are still being subjected to FGM in Taita Taveta County despite a Government ban on the practice.
Country passed
In 2001, Kenya passed the Children's Act, which prohibits FGM. Ten years later, the country passed the Prohibition of Female Genital Mutilation Act that banned FGM.
This law criminalises FGM. It also forbids one from taking another person abroad to undergo the cut.
However, in Taita Taveta, proponents of FGM have changed tack. They no longer cut adolescents and instead target infants.
Mackrina Mwamburi, the chairperson of Sauti ya Kina Mama, said those engaging in FGM have turned to infants to reduce public scrutiny, taking advantage of babies' inability to resist. Ms Mwamburi's group seeks to empower communities on the dangers of FGM.
"They know when the girl reaches adolescence, she will refuse to undergo the cut because she is aware of the dangers involved. This is especially because of the Government ban and various efforts to empower residents. Even worse, they cut children of between one day and two months these days," says.
Many parents still yield to cultural demands to circumcise their daughters.
"Although most people value culture, which is a major pillar in our societies, the cut is a violation of the rights of women and girls," says Jane Kigen, the Action Aid Kenya team leader for the Bamburi Partnership Support Unit.
She said her organisation was working to empower women and girls so they can have control over their sexual and reproductive health.
The 2014 Kenya Demographic Health Survey showed that at least 21 per cent of women age 15-49 have been circumcised.
About 28 per cent of circumcised women aged 20-24 underwent the cut at the age of between five and nine years. Another 17 per cent were circumcised while aged 45-49.
The study further showed that at least 22 per cent of women in Coast region were most likely circumcised when they were below five years old.
Among ethnic groups, Taita Taveta has the highest number of children under five who have undergone FGM at 61.3 per cent, followed by the Mijikenda/Swahili at 27 per cent.
"The female cut, especially among infants, is rampant in Taita Taveta, where it is done in deep secrecy. It is not easy to find out where and when it is done," said Sagalla chief Michael Mwapeya.
Jackline Masubuo, a retired circumciser, claimed that female circumcision slowed down the rate at which girls get involved into sexual activity. "It ensures girls wait until the right age for marriage," says Masubuo, 93, from Mahoo. She said her mother-in-law introduced her to the trade.
Drusila Njumwa, 86, from Taita Hills, who was a helper to a circumciser, said: "After circumcision, girls were taught how to live with their husbands. These were useful teachings and girls stayed in marriage, unlike today."
Arresting offenders
Mary Mngola, a gender officer, said the Government supported the war on FGM.
"We are mapping FGM hotspots after which we will take action. This will include arresting offenders and empowering the community. We will also talk to circumcisers so they can look for other businesses."
Makange Maskuji, a clinical officer who deals with cases of FGM at the Taita Taveta County Referral Hospital, said there used to be many cases of infants who had undergone FGM when parents brought them for treatment.
"However, they are doing it secretly these days. They then attend private hospitals or treat their children in Tanzania because here, we report the cases to police."
Related Topics