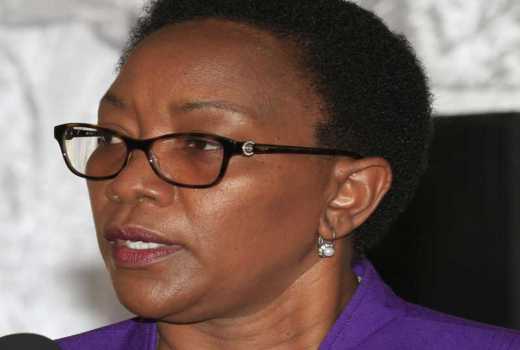 One of President Uhuru Kenyatta's Big Four agenda on Universal Health Care (UHC) will be Kenya's highlight in the World Health Assembly in Geneva, Switzerland.
Apart from attending main meetings, Kenya's delegation, led by Health Cabinet Secretary Sicily Kariuki, will be seeking to sell the UHC idea to potential partners in the six-day event that starts today.
To this effect, a statement from the ministry indicated that the CS's delegation included representatives from Council of Governors and Parliament, with the understanding that health is now a devolved function.
The discussions will revolve around approval of the draft 13 general programme of work, 2019–2023, public health preparedness and response, Polio transition and post-certification, health, environment and climate change among others.
"In addition, Kenya has also been given the role of representing the African group in discussions regarding maternal, infant and young child nutrition," read the ministry's statement.
Kenya's plan to sell her UHC idea in one of the biggest health events marries the World Health Day's theme this year: Health for all: Commit to Universal Health Coverage.
Kenya will also be showcasing her major milestones in the health sector.
Among the milestones Kenya will be lauded for is the eradication of Guinea Worm following World Health Organisation's confirmation last December after no trace of the disease was found in the country in the last three years.
Related Topics