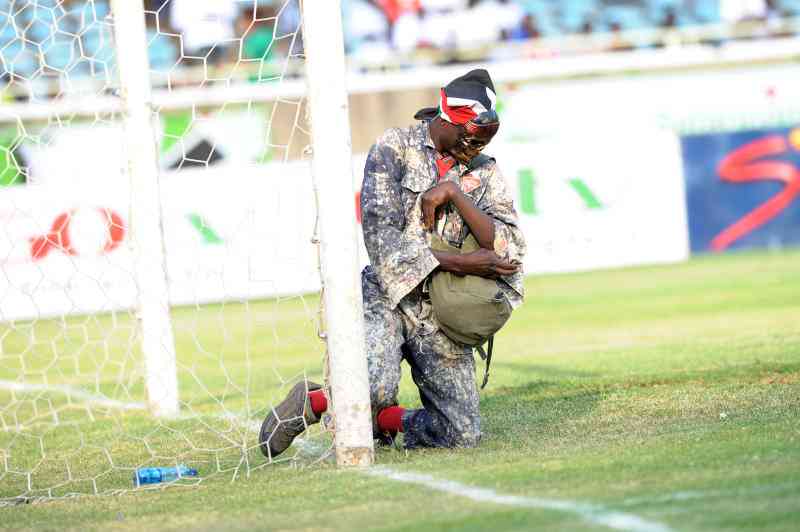 Back in high school, you always wondered why the school gate was always left open from 5:00 am, suppose that weekend you were hosting school football games.
The previous day, your boarding master had already worked you tirelessly while marking the pitches, on top of the training you had to endure preparing for the said games.
It was at this time that an old fit man, face covered in white powder, holding a small pouch would run through the gate, cross the football pitch barefoot and make three deliberate stops. One at the centre of the pitch, and two at each goalpost. On all three stops, the man would perform a 5-second prayer in jargon, while pinching a bit of white powder from his pouch and smearing it on the grass.
This ritual lasted less than 5 minutes and as the man ran outside the gate, a senior player in your team would convince of how your home record has been kept intact for the past 4 years due to his 'Juju'. You would grow to believe it since most teams hardly beat you on your home ground.
The use of spiritual beliefs or systems by incorporating spells and peculiar items is deeply rooted in African culture. On a basic level, witchcraft is believed to be the use of supernatural powers to control people or events.
African football has deep roots based on beliefs, superstition and rituals. It is no surprise that even in the modern game, stakeholders sometimes turn to the metaphysical with the hope of influencing the consequence of a match.
Ever since Gor Mahia Chairman Ambrose Rachier revealed he is a Freemason, the debate about the use of witchcraft, voodoo, juju or supernatural powers has never been rifer.
Even though Secretary-General Sam Ochola distanced the club from any association with freemasonry, K'Ogalo have not fallen short of voodoo drama in the past.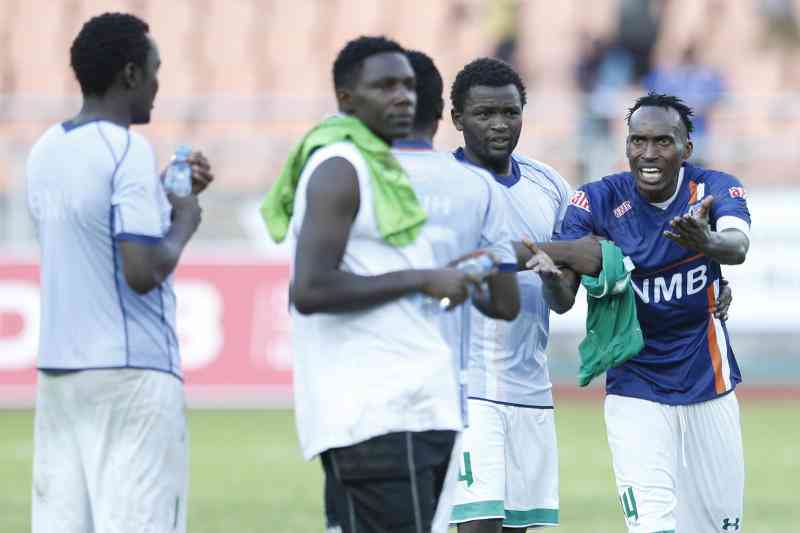 In July 2018, the team refused to use the official dressing room allocated to them at the National Stadium in Dar es Salaam, Tanzania during the CECAFA Kagame Cup semi-final clash against hosts Azam FC, claiming the room had been 'tampered with' to influence the outcome of the game. Pre-match officials had no choice but to inspect the players at the dugout. Azam beat Gor 2-0 courtesy of two dramatic extra-time goals, with Team Manager Jolawi Abondo later detailing the unbearable stench the Kenyan team had to put up with in the dressing room.
"Whatever was smelling there was not normal. It was not human. It was not a case of juju but the stench coming from there. It happened in 2015 again and even before the final, Simba experienced the same thing and twice refused to use the dressing room," Abondo is quoted in an African publication.
During an interview with The Nairobian in 2014, former Kenya Premier League Player of the Year George Odhiambo 'Blackberry' revealed he witnessed strange practices while plying his trade at Azam. Blackberry, who had been released for 'demonstrating a great deal of unprofessionalism', said the glaring use of 'African magic' was unbearable.
"I signed a one-year deal with Azam but the blatant use of African magic was too much for me to handle. I could train well but on the match day, at times I could experience strange physical complications like body pains and swollen feet. They have the money but playing conditions are unbearable. It is almost impossible to play in the league because I wasn't used to such things," Odhiambo said.
Another Kenyan who has had brushes with pre-match rituals is former Harambee Stars goalkeeper Willis Ochieng, who ripped up his three-year contract at Simba Sports Club citing unfavourable playing conditions.
Willis, who also donned the colours of Finish Premier Division club IFK Mariehamn, narrated a bizarre occurrence while playing for the Tanzanian giants in 2011.
"When we got to the dressing room, there was thick smoke and when it subsided, we saw two people seated on our playing kits," Willis told The Standard.
Former Sofapaka and Wazito FC head coach Melis Medo in February 2020 resigned as head coach of Tanzanian Premier League side Coastal Union FC citing witchcraft. Medo's letter was short, thanking all the 'ghosts' for 'fighting success'.
In June of the same year, Former Gor Mahia coach Dylan Kerr revealed some teams used black magic against his side but always lost.
In February 2021, Gor and Bandari fans were soiled in witchcraft allegations at the Mbaraki Stadium in Mombasa ahead of an (FKF) Premier League encounter.
Instances around Africa
Cases of pre-match rituals have been prevalent in Tanzania. In October 2003, the interim committee of the Tanzania Football Federation (TFF) penalised Simba and Yanga, for allegedly using witchcraft ahead of a league match staged in Dar-es-Salaam.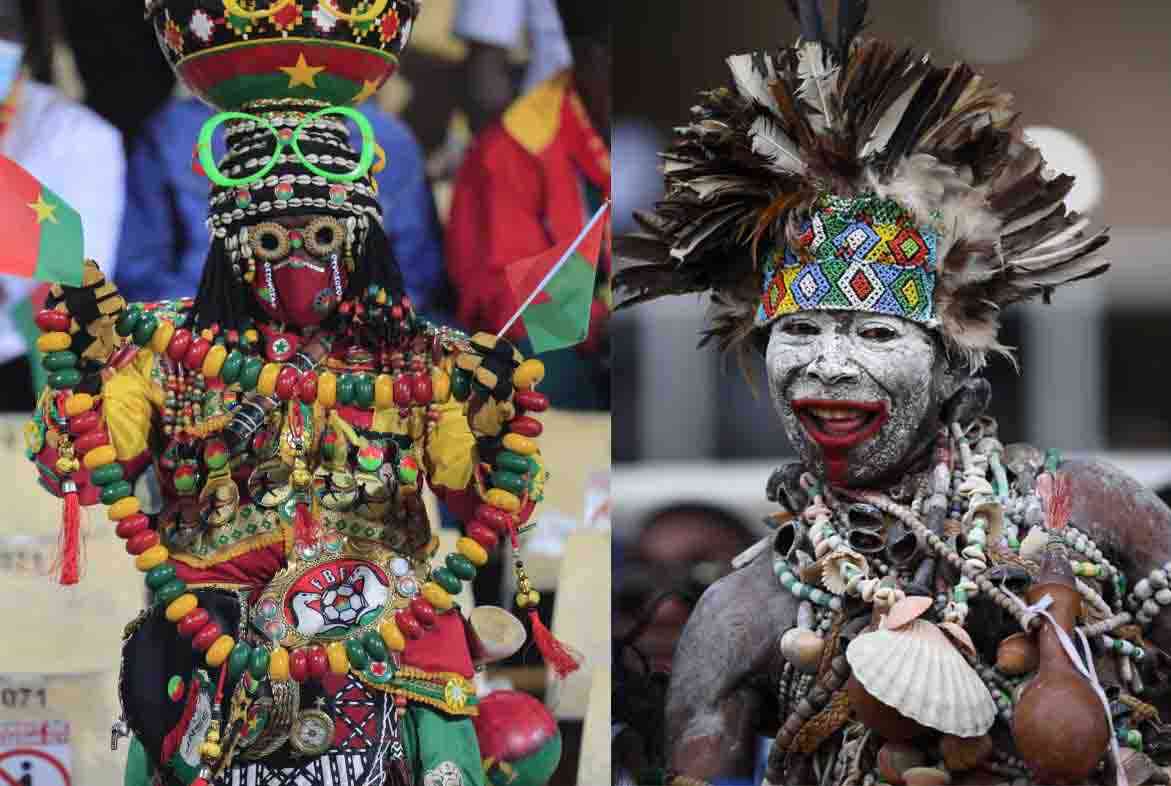 A story that ran on the BBC revealed the two clubs were fined 500 dollars (Sh60000), after performing rituals that included two Yanga players urinating on the pitch to nullify a strange powder and broken eggs placed on the field by Simba at halftime. It is claimed that most of the footballers then came into the stadium with their backs facing the pitch.
The game which ended in a 2-2 draw, saw Yanga captain Paul John Masanja refuse to shake hands with his Simba equal Seleman Matola, as reports claim he had been instructed not to do so.
"These are our biggest clubs and their strong beliefs in witchcraft can set a bad example for the upcoming teams. We have fined both teams $500 and we are also going to start a campaign to educate all the teams in the league that juju has no place in football," said former TFF secretary-general, Secretary-general Mwina Kaduguda.
The BBC also revealed witchdoctors receive ample payments for their services. In 2004, Simba player Somali Issa Abshir Aden told of instances where he had been barred from entering the dressing room due to some ritual being performed.
Kaduguda caused a stir in September 2004 by claiming the federation had paid a witch doctor to come to Nairobi for Taifa Stars' World Cup preliminary qualifier against Kenya, which they lost 3-0.
In November 2006, the TFF determined that newly-crowned winners Yanga and Simba had performed witchcraft rituals before their derby on 29 October. A fine of $500 (Sh60,000) was imposed on both clubs. Rituals revealed by investigative sources showed fans of each team burying unknown substances on the pitch before the game, and players using spectator instead of the stadium's main gate.
Ghana international Andrew Ayew caused a stir in February 2015 when he was caught on camera sprinkling a substance on the pitch ahead of the African Cup of Nations (AFCON) final against Ivory Coast.
Another bizarre incident was spotted during the 2015/16 Rwandan Premier League season when Rayon FC striker Moussa Camara sprinted and detached an object previously placed on Mukura Victory FC's goalpost, which fans believed was witchcraft-laden. The goalkeeper's efforts to chase Camara were in vain, as he scored the equaliser soon after. He, however, was fined 100,000 Rwandan Francs (Sh11,000) by the Rwandan FA, which threatened to enforce harder punishments on players caught executing witchcraft activities.
In 2002, Cameroon coach Winfried Schafer and his goalkeeping coach Thomas Nkono were arrested by police for allegedly placing a 'charm' on the pitch moments before kick-off.
Former Everton star Peter Odemwingie revealed to a Nigerian publication that most African players believe more in 'juju treatment' than going to professional doctors when injured. "At least 70% of players believe in it. They think that some kind of salve will save them. This is more suggestion. Brainwashing goes," Odemwingie is quoted on Nigeria's The Nation.
In February this year, Simba SC players were seen burning a substance at the centre of the pitch ahead of their CAF Champions League quarter-final second-leg tie against Orlando Pirates at the Orlando Stadium in Soweto, which slightly damaged the pitch.
International:
The most recent mention of witchcraft in Europe happened in September when Mathias Pogba doubled down on witchcraft allegations on his brother Paul, the France and Juventus star. According to news in Europe, Mathias alleges Pogba paid a witch doctor to 'neutralise' his French teammate Kylian Mbappe in the 2019 Champions League round of 16 tie between beat Paris Saint-Germain and Man United.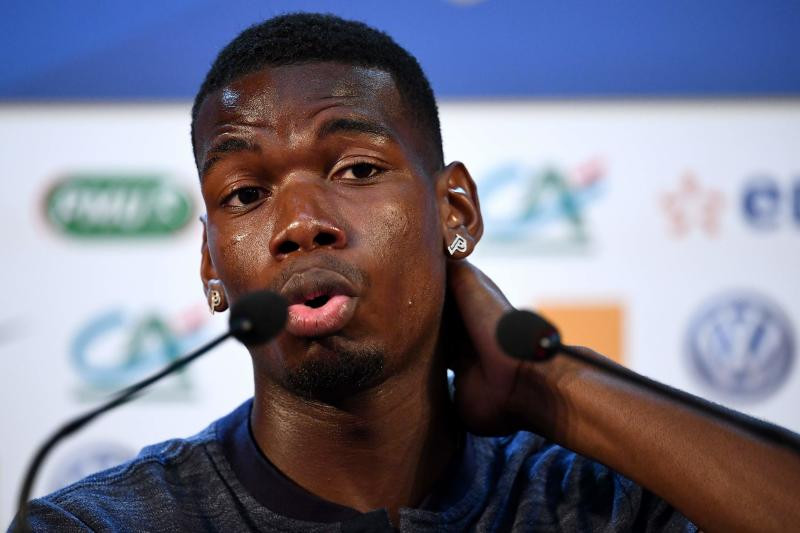 Mathias also claimed his brother sought the services of a witchdoctor ahead of the 2016 European Championship final which France lost to Portugal. "Like in the Euro 2016 final, where strange things happened such as the swarm of butterflies before the match," Mathias is quoted in one of his videos. He is currently in police custody after being charged over alleged extortion against his brother.
In the 2002 World Cup, Senegal hired Ngoy Lingueul Mbaye as team witch doctor for the tournament. Even though France coach Bruno Metsu did not give much importance to the witchdoctor, Senegal shockingly beat France 1-0 in the Group stage, Sweden 2-1 in the Round of 16 and became the second African nation to reach a World Cup quarter-final, a feat that had only been accomplished by Cameroon in 1994.
Later, French midfielder told RMC Sport a year before the tournament, he met a Senegalese vendor at a beach in France, who told him strong witchdoctors would ensure the Europeans lose to the African team in the upcoming tournament.
"One year before the 2002 World Cup, I was at a beach in France and met a Senegalese. He walked up to me and said 'Look, the World Cup that will be played in 12 months, France will meet Senegal and Senegal will win by 1-0, because our witch doctors are very strong in Senegal. You will see, " said Petit.
Another big superstition story came from the former agent of ex-Manchester City midfielder Yaya Toure claimed an "African curse" was haunting Pep Guardiola, preventing him from ever winning a Champions League trophy again. These comments came after the midfielder's interview with France Football, where he accused the Spaniard of "often having problems with Africans". Due to the frosty relationship between the three, Toure's final years in England saw him make few appearances under Guardiola, eventually leaving the club in May 2018.
"The way he acted towards Yaya, a club legend, coming up with various pretexts not to let him play...He has set all of Africa against him, many African fans have turned away from Man City...and I am sure that many African shamans will not let Guardiola win the Champions League in future. It will be like an African curse on Guardiola. Time will tell if I am right or not," Seluk told Sport24.
In January 2018, Everton's chief shareholder, Farhad Moshiri claimed Romelu Lukaku refused to extend his contract after a "voodoo message told him to join Chelsea". Speaking at a General Meeting, Moshiri said Lukaku would have renewed at Everton if it wasn't for a message he got after a trip. "I can assure you we tried everything to keep Rom. Everything was in place, there were a few reporters outside, then in the meeting Rom called his mother. He said he was on a pilgrimage in Africa or somewhere and he had a voodoo and he got the message that he needs to go to Chelsea.
Another common superstition is the Chelsea number 9 curse. In August this year, former head coach Thomas Tuchel admitted no player wanted the Chelsea No 9 shirt left by Romelu Lukaku, due to a 'curse'. The shirt has been worn by several top-class strikers at Stamford Bridge, who have failed to live up to expectations. These include Fernando Torres, Alvaro Morata, Radamel Falcao and Gonzalo Higuain.
GLANCE FACTS
INSTANCES OF 'WITCHCRAFT' CLAIMS IN AFRICAN FOOTBALL
Yanga players urinating on the pitch to nullify a strange powder and broken eggs placed on the field by Simba at halftime TFF secretary general Mwina Kaduguda claiming the federation paid witch doctor to come to Nairobi for Taifa Stars' World Cup preliminary qualifier against Kenya Ghana's Andrew Ayew sprinkling a substance on the pitch ahead of the AFCON) final against Ivory Coast TFF conclude Yanga, Simba Yanga performed witchcraft rituals before their derby on October 29, 2006. A fine of $500 (Sh60,000) was imposed on both clubs. Rayon FC striker Moussa Camara scored the equaliser after a detached object was placed on Mukura Victory FC's goalpost Rwandan Premier League Cameroon coach Winfried Schafer and goalkeeping coach Thomas Nkono were arrested for allegedly placing a 'charm' on the pitch in 2022 Simba SC players burn a substance at the centre of the pitch ahead of their CAF Champions League quarter-final second-leg tie against Orlando Pirates Senegal hired Ngoy Lingueul Mbaye as team witch doctor for the 2002 World Cup.
Related Topics