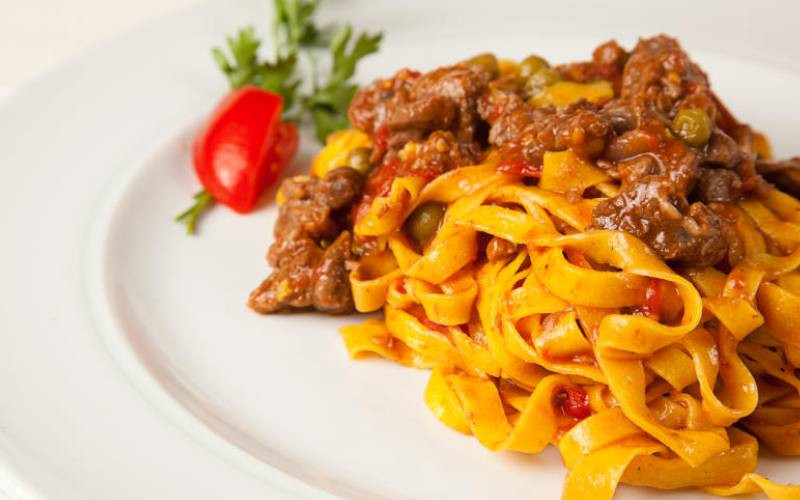 Are you tired of cooking the same old bland meals every day? Then it would help if you tried this quick and easy Bolognese pasta recipe for a change.
Ingredients:
- 500g minced beef
- 400g canned tomatoes
- 1 onion, chopped
- 3 cloves garlic, minced
- 1 tablespoon tomato paste
- 1 teaspoon cumin powder
- 1 teaspoon paprika
- 1/2 teaspoon chilli powder
- Salt and pepper to taste
- 500g spaghetti or other pasta of your choice
- Grated Parmesan cheese for serving (optional)
Instructions:
Cook the pasta according to the instructions on the package until it is al dente. Drain and set aside. In a large skillet, heat some oil over medium heat. Add the chopped onion and minced garlic, and sauté until the onion is soft and translucent.
Add the minced beef to the skillet and cook until browned, breaking up any large chunks with a wooden spoon. Add the canned tomatoes and tomato paste to the skillet, and stir to combine. Bring the mixture to a simmer.
Add the cumin powder, paprika, chilli powder, salt, and pepper to the skillet, and stir to combine. Let the sauce simmer for about 10-15 minutes, or until it has thickened slightly.
Serve the sauce over the cooked pasta, and sprinkle with grated Parmesan cheese if desired. Enjoy!
Related Topics