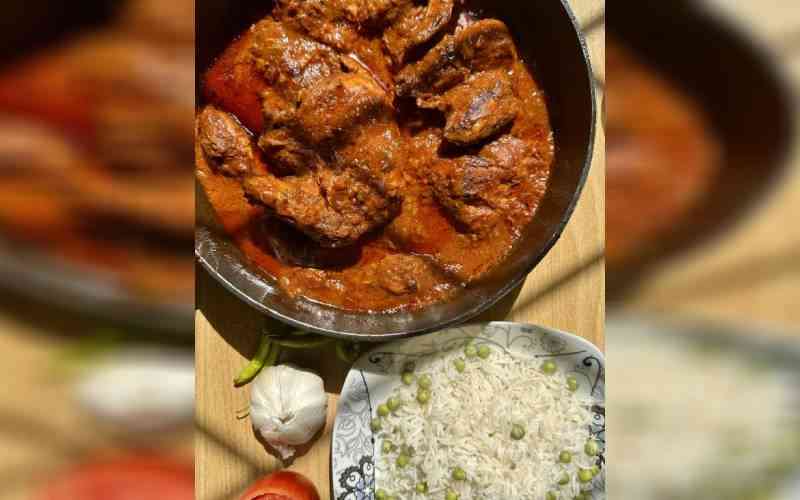 With the World Cup still on, this is the perfect time to make some delicious chicken rojo with pea rice for the family
What you will need:
1kg chicken cut into quarters
2 garlic cloves
250ml sour milk (lala)
Juice of 1 lime
1 teaspoon black pepper
1 onion, sliced
2 tablespoons tomato paste
2 chicken bouillon cubes
1 teaspoon curry powder
2 tablespoons oil
50g coconut cream
2 cups water
What to do:
On a chopping board finely chop the garlic cloves. Put the garlic on the chicken, add black pepper, and sour milk and set aside to marinate for about two hours.
In a pan over medium heat, add the oil and onions, and sauté until almost golden brown.
Now add the marinated chicken and cook for about five minutes on each side, then add the coconut cream, chicken cubes, curry powder and tomato paste.
Mix for about five minutes, and cook for another 10 minutes or until all the liquid is evaporated, and the sauce becomes thick and coats the chicken.
Season with salt and lime juice, and serve with pea rice. Enjoy!
Related Topics