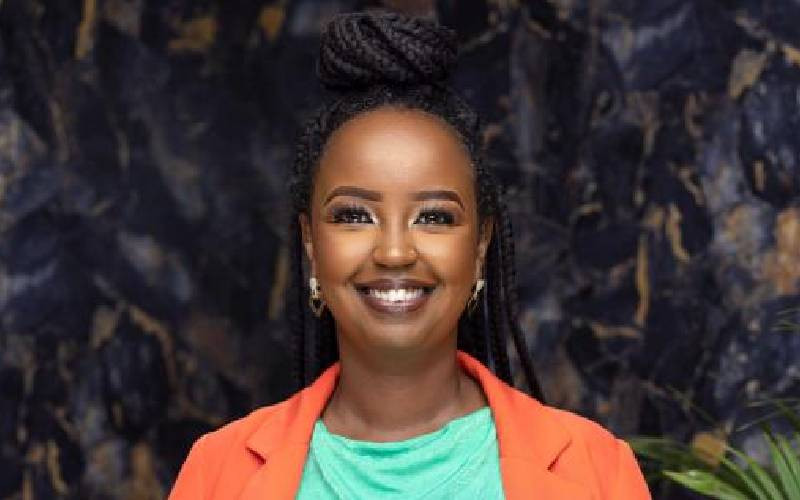 As we find ourselves in the midst of the third quarter of 2023, it's becoming increasingly evident that the landscape of banking in Kenya is undergoing a profound transformation.
While these changes have been gradually unfolding over the past few years, the Covid-19 pandemic has acted as a catalyst, accelerating shifts in consumer behaviour and the banking industry's response.
One trend that has gained significant momentum is the rise of digital banking. The pandemic forced many Kenyans to reevaluate their banking habits, leading to a surge in the use of mobile and internet banking services.
In fact, statistics show that an astounding 9.1 million adults in Kenya now manage their personal finances or bank accounts online weekly. The convenience and accessibility of digital banking have made it the preferred choice for many, marking a seismic shift in the way we interact with financial institutions.
Simultaneously, we've witnessed the emergence of what we can call 'humanised banking'. This trend reflects a broader societal shift, where customers increasingly seek compassionate and supportive engagement from their banks. Covid-19 has brought about economic challenges, and consumers now look to their banks not just as providers of transactions but as advisors and partners in financial wellness.
Consumer rewards
As a result, we've seen the development of virtual assistants driven by artificial intelligence (AI) such as Abby from Absa Bank, providing customers with personalised guidance and information.
Purposeful rewards have also become a critical strategy for banks to foster loyalty among customers. In a time when the cost of living is soaring, consumers appreciate rewards that align with their financial goals. Kenyan banks, such as KCB, have successfully implemented loyalty rewards campaigns that incentivise customers and partners to engage with their services.
Moreover, the investment landscape is experiencing a revolution of its own. Cryptocurrency ownership has seen exponential growth, with an estimated 4.5 million Kenyans owning digital assets. However, the regulatory environment remains uncertain, as governments grapple with the potential impact of widespread cryptocurrency investments on monetary policies and financial stability.
Kenyan banks have also made significant strides in reshaping their credit offerings. "Buy now, pay later" (BNPL) options have surged in popularity, providing consumers with more flexibility in managing their finances. This trend has grown in response to the financial hardships caused by the pandemic and the need for alternative ways of sustaining oneself.
Artificial intelligence has begun to play a pivotal role in the insurance industry. Insurance companies like Jubilee are using AI-powered platforms to streamline customer support and provide more efficient services. This technology not only enhances customer experiences but also contributes to better-informed decisions and greater accessibility to insurance coverage.
Lastly, the very concept of physical bank branches is undergoing a reinvention. As digital channels become the primary mode of interaction, banks are reevaluating the role of their brick-and-mortar branches. While some institutions, like SBM Bank Kenya, have opted to close branches and focus on digital offerings, others such as NCBA see branches as critical in attracting new customers, especially those who prefer in-person services.
As we gaze into the future, the banking landscape in Kenya appears poised for further evolution. Digital banking will continue to dominate, becoming more efficient and specialised. BNPL offerings will expand, potentially attracting government regulations.
Cryptocurrency investments will persist but face regulatory uncertainties. AI will reshape insurance, offering more convenience and accessibility. And the role of physical branches will transform, offering specialised services in a digital-first world.
In conclusion, Kenya's banking industry is at a crossroads, with these emerging trends reshaping the way consumers engage with financial institutions.
Banks that adapt to these changes and embrace digital innovation will likely thrive in this evolving landscape, while those that resist may find themselves falling behind.
As consumers, it's essential to stay informed about these trends to make the most of the opportunities they present and to navigate the ever-changing world of finance.
Related Topics