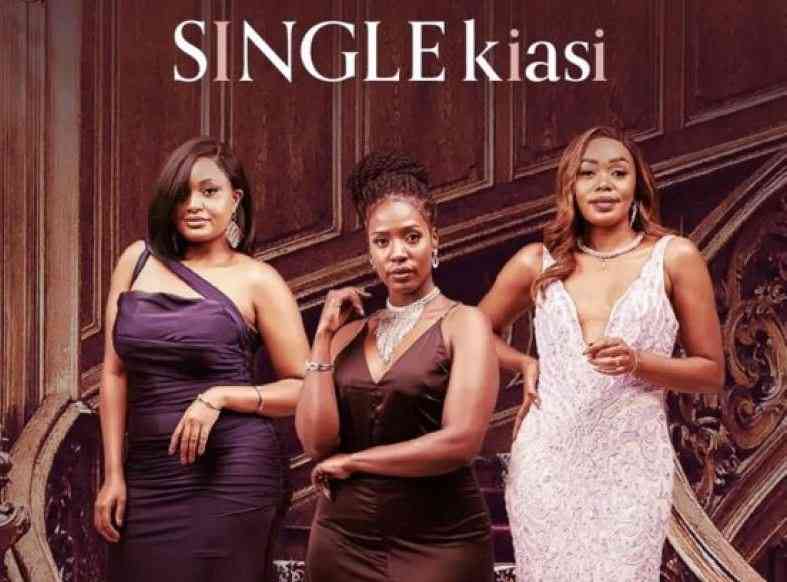 We look at Series and TV Shows that are all the hype now, and what we can anticipate on the small screen this year.
You Season 4
The American psychological thriller returns in February, and fans can look forward to following the dark and twisted chronicles of Joe Goldberg (played by Penn Badgely).
"Netflix dropped the official trailer for Season 4 Part 1 on Jan. 9, giving us a two minute and thirty seconds-long preview of what to get excited for in the new season. It looks juicy as ever, with lots of glitz and glamour among Joe's new 'friends.,'" TV Guide reports, adding, "Joe has a new persona in London, and it looks like he's trying to turn his life around from his sinister ways. This time, the shoe is on the other foot, and HE is the one being stalked!"
The report reminds us how the last season transpired, noting that the last time viewers saw the main character, Joe, he was lurking in the streets of Paris after murdering his wife and giving away his baby.
"The tone is similar but it's shifting in that there is a different format...It's almost like we're shifting the genre slightly. And I think it works," actor Penn Badgely said in an interview.
Bel-Air Season 2
This American TV Drama series has been described as a reimagining of the beloved '90s sitcom The Fresh Prince of Bel-Air which starred Will Smith as a fictionalized version of himself. In its review of the TV show's first season, Variety Magazine calls Bel-Air an intriguing show that turned low expectations upside down.
"Irrespective of genre, the basic concept of "Fresh Prince" - scrappy kid from the supposed "wrong side of the tracks" gets thrown into the realm of the wealthy, hijinks ensue - is an age-old narrative formula that's been used over and over again for a simple reason: it works," Variety reports.
It adds: "As Will, (lead actor Jabari Banks) Banks has the unenviable task of establishing Will's backstory and charisma in a way that rivals Smith's singular entrance on "Fresh Prince" - and whenever he's able to break free of "Bel-Air"'s many plot machinations, he nails it."
The show airs on NBC Universal's Peacock streaming service, and reportedly had over 8 million viewers tuning in last year.
"The series premiered with three episodes on Super Bowl Sunday and quickly garnered a wide audience and fanbase, outperforming and establishing itself as one of the premier titles on NBCU's streamer," Film and TV website Shadow and Act reports.
The website adds that the show became the most streamed series on the platform, with stakeholders hailing the indisputable positive response of audiences.
"The incredible performance of Bel-Air really demonstrates the power of culture-defining content. Bel-Air is our most-streamed Peacock Original series and the third biggest title on the platform, breaking records for customer acquisition, viewership, and upgrades," Kelly Campbell, President of Peacock said.
"We strategically launched the series in February amid two of the biggest sporting events, the Olympics and Super Bowl, making Bel-Air a cornerstone of our most-streamed month in Peacock history. We couldn't be more excited to dive deeper into this story next season."
The Last of Us
This new and upcoming post-apocalyptic drama is highly anticipated and has made it on the list of IMDB's top picks for the year. The series is based off a video game and will be the first of its kind.
"Based on the mega-hit PlayStation game, about a man and a teenage girl travelling through the US during a zombie apocalypse, this HBO show starring Pedro Pascal and Bella Ramsey is a remarkable achievement," BBC Culture reports.
The report adds: "It is a faithful adaptation in everything from look to score to feel, with the early episodes in particular following the game almost beat-for-beat. We meet loving father Joel on the day of the outbreak, as he desperately tries to keep his daughter Sarah (Nico Parker) safe from a chaotic, crumbling Texas."
Secret Invasion
This upcoming Marvel miniseries is set to premier on Disney+ early this year, comprising six episodes.
"The series, based on the Marvel comics storyline of the same name, is the 9th MCU series to be produced and stars Samuel L. Jackson as he reprises his role as Nick Fury," entertainment website Collider notes.
Collider writes that the series has been widely anticipated among Marvel fans, and with details of the plot and cast remaining undisclosed, there are "secrets" in store.
Single Kiasi Season 2
Back home, we look forward to the return of Showmax's captivating drama and romance series Single Kiasi. The show follows the lives of three women as they navigate marriage, relationships and careers. It is a tale that captures the feminine allure that shows like HBO's renowned Sex and the City have, tagging at the heartstrings of audiences and showing the intricacies of female friendships.
"Season two picks up a couple of months after the shocking events of the season one finale that threw uncertainty over their love lives, and will find our beloved characters experiencing transformational events that will impact their friendship in unforeseen ways," Showmax reports on Season 2, which is set to be released on January 16.
Others expected to take 2023 by a storm include The Continental, Ironheart, Love and Death, and Velma.
Related Topics