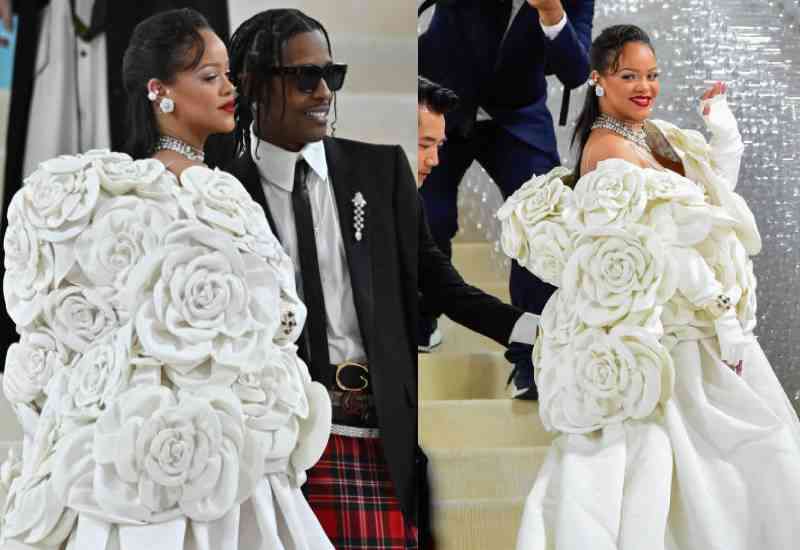 The Met Gala, which took place on May 1 at the Metropolitan Museum of Art in New York City saw celebrities step out dressed to the nines.
The theme was Karl Lagerfeld: A Line of Beauty, in tribute to the legendary designer who died in 2019.
This year, monochromatic looks dominated the red carpet, especially white, black and blush. Pearls also featured heavily on the stars ensembles.
Rihanna
Rihanna was a vision in an all-white Valentino look featuring a voluminous skirt with a long train.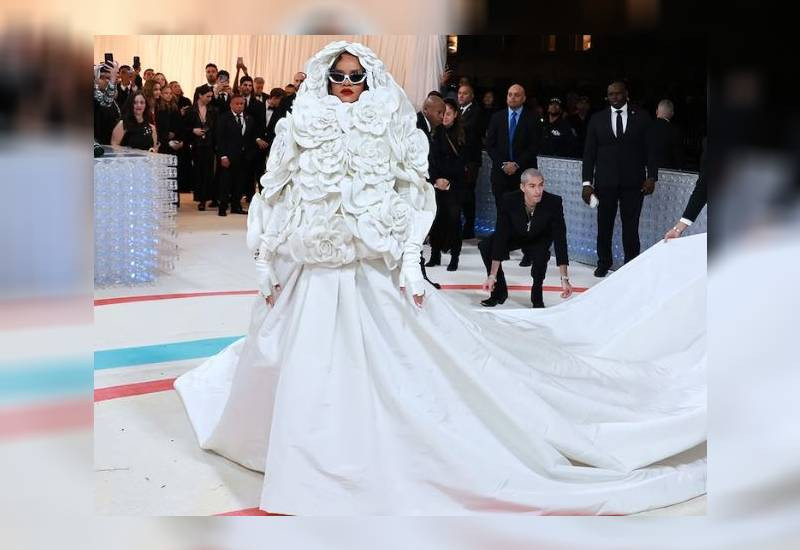 "On top, she was completely covered in large white flowers, encircling her bodice and head. White, fingerless-gloved hands poked out from the amorphous shape, while her custom, camellia-topped Gianvito Rossi heels emerged from under her skirt as she walked. White sunglasses with large faux lashed protruding off the frames then finished off the ensemble," W Magazine reports.
Kardashian-Jenners
The Kardashian-Jenner sisters, Kim Kardashian, Kendall and Kylie Jenner graced the carpet dressed to the nines in their own unique tributes to Lagerfeld.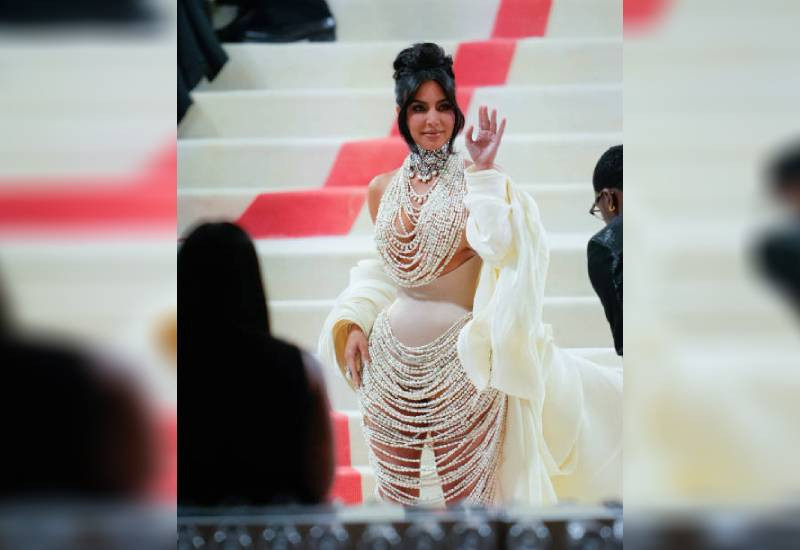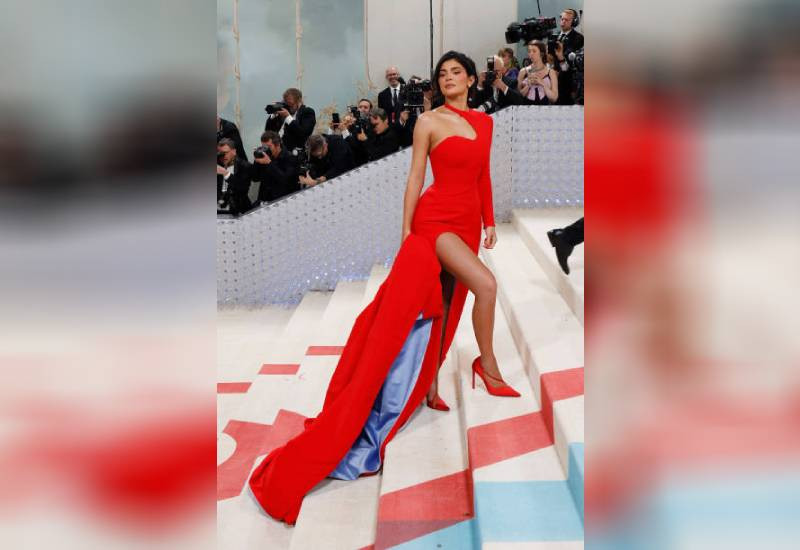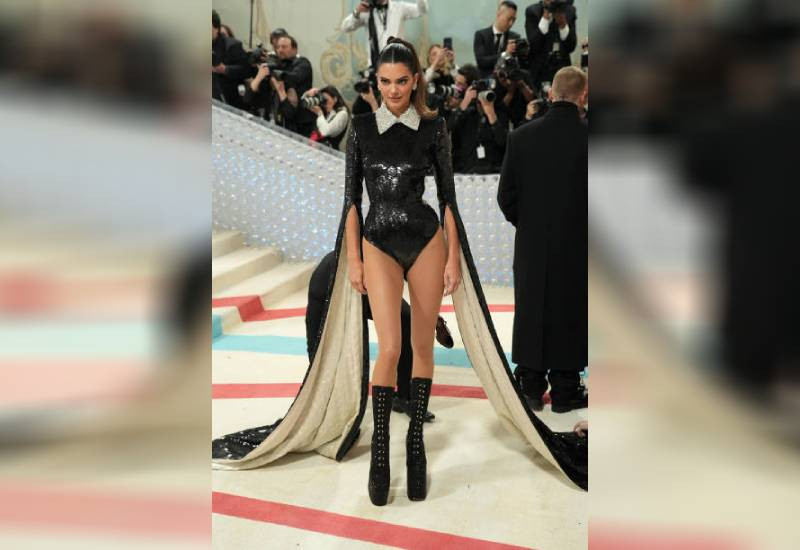 Kim wore a Schiaparelli dress draped in pearls- with a white off-the shoulder cape, while her sister Kylie Jenner wore a red Jean Paul Gaultier dress with a matching blue and red oversized silk robe. Kendall Jenner wore a black, sparkly leotard with caped sleeves and high matching platforms.
Doja Cat
Doja Cat turned heads in her eccentric fashion choice. She wore a gown which featured cat ears, polishing up her feline look with prosthetics that gave her more cat-like features.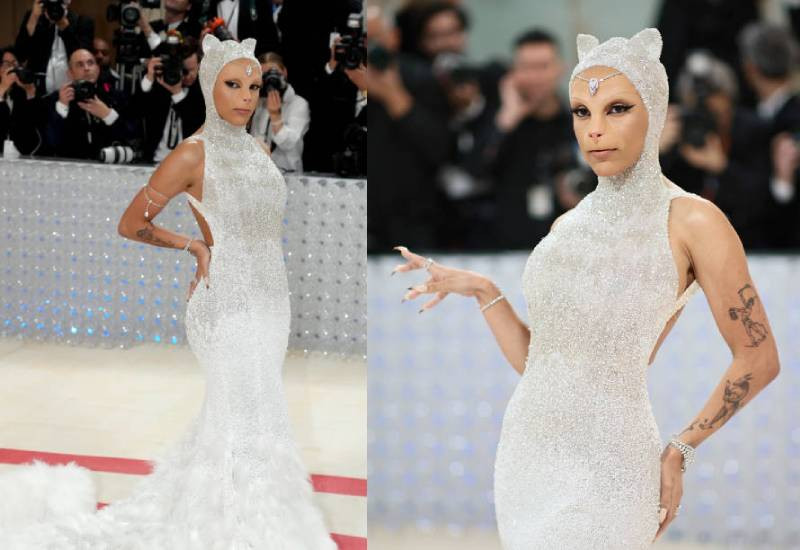 The look was a reference to Karl Lagerfeld's beloved cat Choupette, which was known to be synonymous with the iconic designer's signature look.
"Her glittering silver dress was designed by Oscar de la Renta and featured a dramatic ruffled train, which she accessorised with some equally dazzling jewellery," BBC Entertainment reports.
Jared Leto
The singer and actor showed up to the event fully dressed like a cat.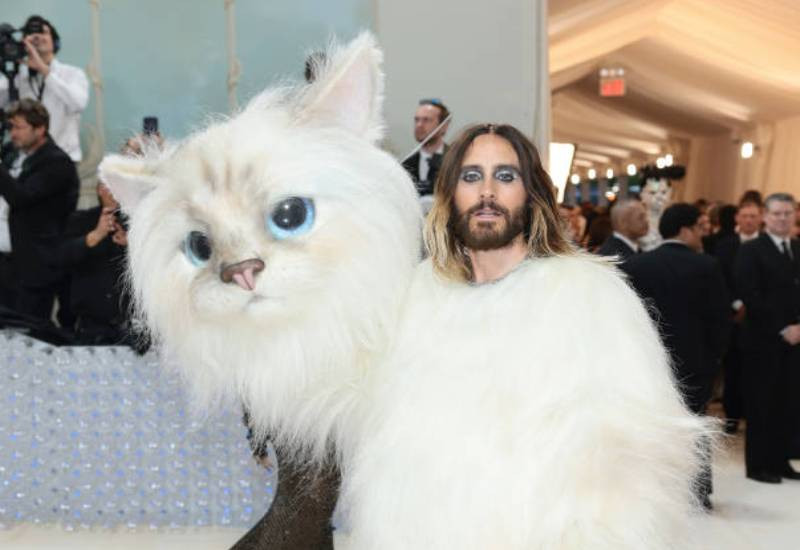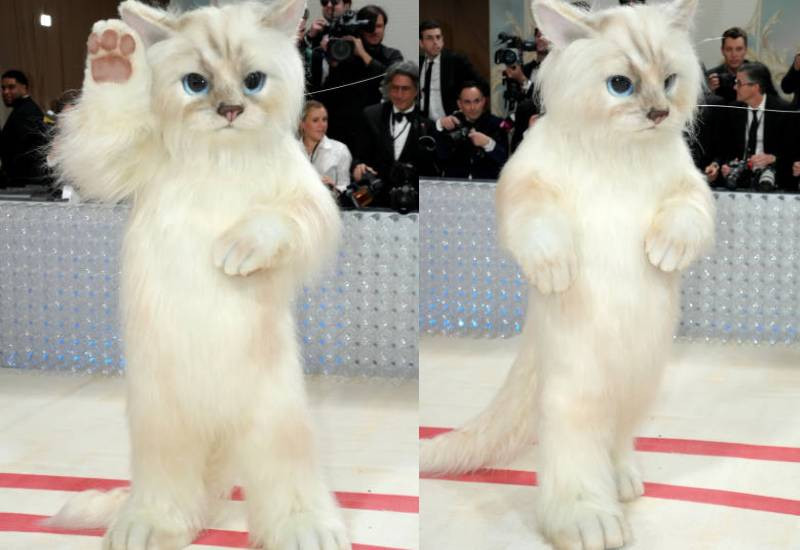 Just like Doja Cat, he channeled Lagerfeld's cat Choupette.
Naomi Campbell
The supermodel wore a molten pink gown from Chanel's spring/summer 2010 couture collection.
"The dress features luscious pink fabric draped over one shoulder, plus a shimmering silver sequin bodice and matching silver trim. The rest of her ensemble added more silver accents, with various silver arm cuffs and metallic strappy heels," Harpers Bazaar reports.
Lily Collins
The actress wore a Vera Wang dress made up of a white bodice and flowing black skirt, complete with the word 'Karl' sewn onto the train.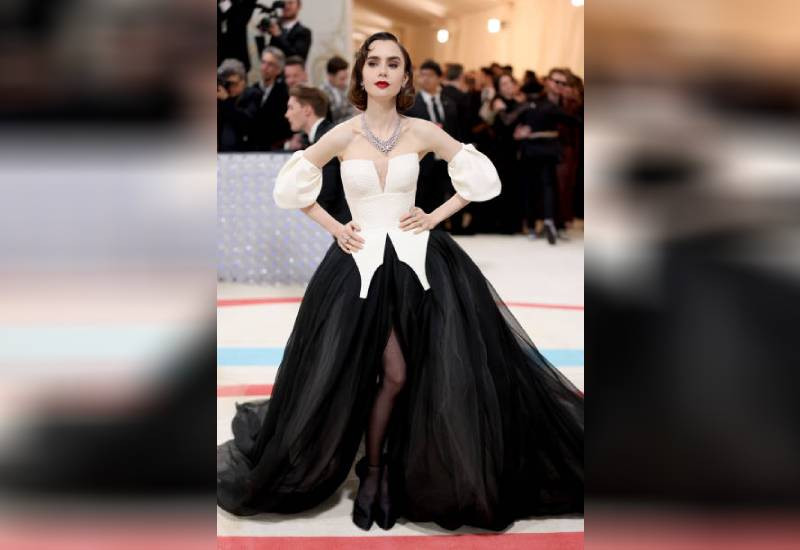 Dua Lipa
The singer made headlines for donning a 100 carat diamond necklace to the event.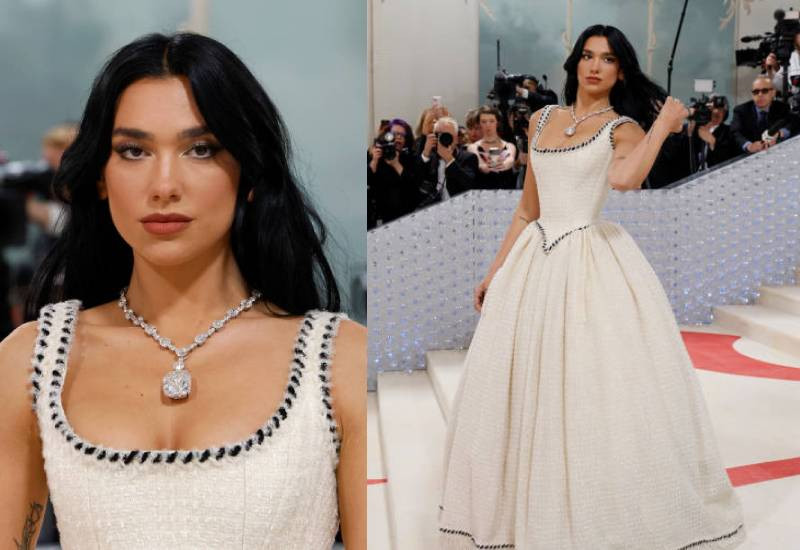 Vogue Magazine reports: "Lipa became the first star to wear Tiffany & Co.'s new Legendary diamond, which is set on the label's Lucida Star necklace. The white Legendary diamond is over 100 carats and pays homage to the shape of the iconic yellow Tiffany diamond via its near-identical cushion cut. According to the label, the new white diamond is D-colored, features 82 facets, and is responsibly sourced from Botswana."
The necklace is reportedly worth $10 million (Sh 1.3 billion).
She wore a a gorgeous cream archival Chanel gown along with the rare piece of jewellery.
Related Topics