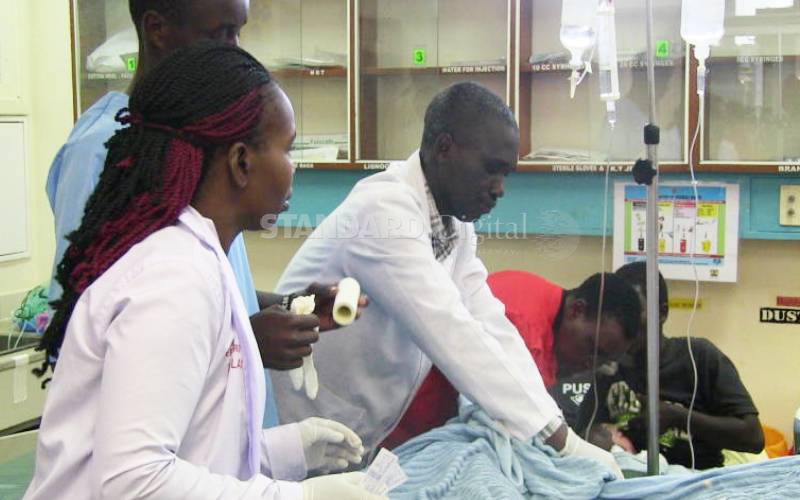 The Ministry of Health will employ at least 5,700 health workers by early next year, acting Director-General for Health John Masasabi has said.
According to Dr Masasabi, 4,000 of the targeted health workers will be employed under the Public Service Commission's internship placement programme.
Speaking at the Moi Teaching and Referral Hospital (MTRH) in Eldoret at the weekend, Masasabi said the move would help improve the health sector by ensuring sufficient medics attend to Kenyans.
"Those absorbed will be posted to all counties through conditional grants," said Masasabi.
He said the country currently operates below the World Health Organisation requirement of 17 health workers to a population of 10,000 ratio.
The director hailed MTRH for aligning with government initiatives of providing quality healthcare by offering quality education to health workers through the institution's medical training college in Eldoret.
This year MTRH medical training college has trained 459 medics in various fields.
MTRH CEO Wilson Aruasa said most of those offered at the institution were dynamic health courses not offered in other institutions.
Dr Aruasa said the college had trained more than 3,000 health workers since its inception.
Related Topics