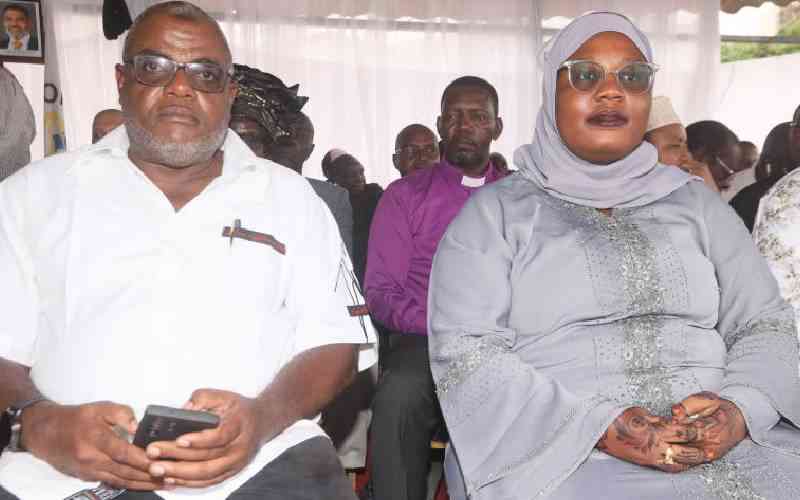 The controversial three per cent housing levy proposal and historical land injustices dominated this year's Madaraka Day celebrations in Mombasa and Taita Taveta counties.
In Mombasa, crowds booed county commissioner Abdirizack Jardesa who tried to sell the proposed levy in the Finance Bill 2023. He said the levy will benefit the unemployed.
"This housing plan is good because the funds will be contributed only by workers and the unemployed will get jobs during construction stage. It is very beneficial to you," he said.
But the crowds shouted back saying they were not interested in the government housing plan as they already have houses.
Jardesa said the proposal will go through public participation in all the electoral wards and urged residents to support the deal.
In Taveta Taveta, massive land grabbing and frequent issuing of eviction notices among squatters by powerful individuals dominated the Madaraka day celebrations.
Local leaders said despite the country having attained its independence in 1963, there is nothing to show for it in terms of settlement of the landless. They said about 86 per cent of the total land area in the region is occupied by private farms, while locals occupy less than 12 per cent.
Speaking in Taveta town during the celebrations graced by new County Commissioner Josphine Onunga and Deputy Governor Christine Kilal, MCAs claimed huge chunks of land belonging to the local community had already been grabbed by private investors.
The MCAs, among them Chrispus Tondo, Isaac Matolo, Taraya Halifa and Antony Kinyili said land grabbing was exacerbating the unresolved thorny squatter issue in the region.
Matolo said about 1,000 acres of land in Taveta sub-county and a further 100 acres have been grabbed and fenced by private developers.
"There is massive land grabbing in the area which has led to the repossession of locals. In spite of independence, 60 years down the line locals are still squatters," Matolo said.
In Mombasa, nominated senator Ms Miraj Abdillahi had also tried to convince residents to embrace the housing levy, saying it will address the challenge of unemployment among youth.
However, Mombasa Senator Mohamed Faki and Kisauni MP Rashid Bedzimba opposed the call, saying Kenyans were already struggling with high cost of living.
Related Topics