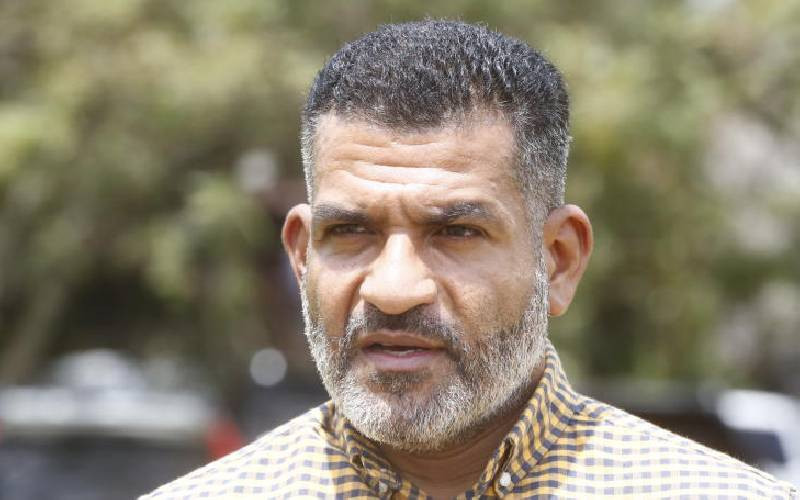 The Mombasa County Finance Bill sailed through the second reading after it went through public participation as Governor Abdulswamad Nassir seeks to raise more revenue for his administration.
Nassir is pushing for zoning of areas for license charges so as to offer relief to small businesses, tax muguka traders heavily and introduction of levies at the port of Mombasa to mitigate the cost of road repairs.
The Bill also seeks a waiver on rates for land owned by churches, mosques and temples.
Nominated MCA Mwaka Mwalundonda, said reduction of levies for small businesses, tuk tuks and matatus will encourage more traders to pay up and in turn raise revenue collection to boost service delivery to residents.
MCAs Maimuna Mwawasi and Morgan Matsaki backed the Bill saying it will enable the county government to collect more revenue.
Chairman of the Finance, Budget and Appropriations Committee, Swaleh Kibwana, had an easy time when a motion on the Bill was endorsed by the county assembly with minor amendment.
The session was chaired by Speaker, Aharub Khatri. The Bill was then committed to a committee of the whole House which proposed minor amendments.
"The current Mombasa County Finance Bill, 2022, comes with a lot of hope and promise for change to our county with taxation measures intended to raise revenue to finance service delivery to the citizens of Mombasa county," said Kibwana.
Kibwana who tabled the committee report in the House said they received submissions by the county government on reduction of tariffs to reasonable and sustainable levels, especially for small retail businesses, but the same cannot be said of other classes of business.
The committee noted that unless some fairly objective or scientific measure was applied to all the tariffs, it was not easy to know if these principles, parameters or values were balanced or fairly applied.
"In view of the above application, we would hasten to recommend that, going forward, the county government should appoint a multi-agency taskforce team to undertake a comprehensive baseline survey and comparative, technical study and come up with proposed taxation measures that are well-grounded, researched and fairly objective and which will inform the various parent revenue-related legislation and the annual Finance Bill," read the report.
Kibwana said from the engagements with stakeholders, new taxation measures are also contained in the Bill such as the US$5 fee named port users infrastructure support and maintenance fee that excludes transit and export cargo.
He noted that there were requests to increase fees and charges for muguka to discourage consumers of the drug which has negative health and social effects.
"The committee has made slight increases in fulfillment of these and other similar proposals," he said.
Related Topics