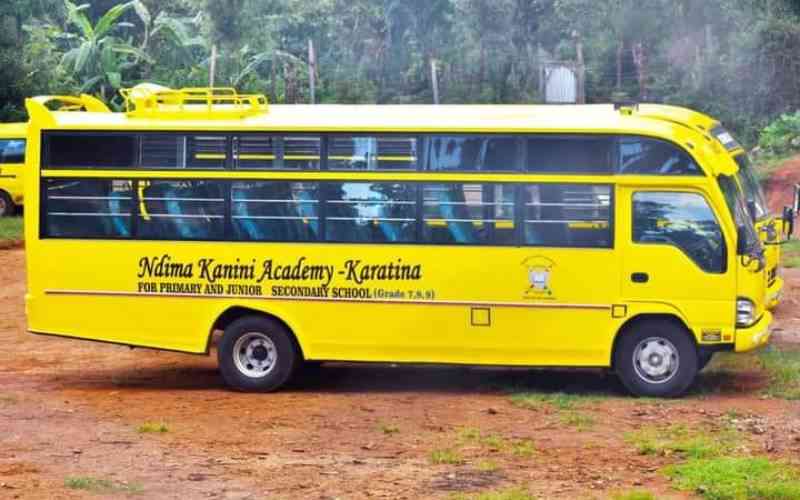 Three Sudanese refugees seeking asylum in Kenya are among the top three in Nyeri county.
The candidates who entered the country in 2014 as a safe haven were studying at Ndima Kanini Academy, which had 12 students out of 130 with grades above 400.
Michael Garang, the academy's top student, received a total of 408 points.
"Despite being a refugee in this country, I am so grateful for the good grades," he said.
He said he and his family had a beautiful life in Sudan, but when the civil war in South Sudan broke out, they fled to Kenya to seek refuge, and he thought his dreams of studying were over.
"After the civil war, our family had to seek refuge in Kenya; I had no idea where Kenya was, and I was very worried that my education and dreams would be cut short," he said.
Garang said his family settled in Karatina, Mathira constituency because some of his distant relatives lived there.
He enrolled at Ndima Kanini Academy in 2014 but had to repeat nursery school because South Sudan's curriculum did not correspond to the 8-4-4 syllabus.
The student went on to say that Sudan's poor economic conditions, diseases, and war were the main sources of his motivation to work hard and achieve his dreams of helping his community back home in South Sudan. "The harsh conditions in my home country motivated me to work extra hard so that one day I could help my community," he said. Garang aspires to be a neurosurgeon lecturer and hopes to go to Alliance High School.
Kuek Chol, a relative of Garang and the second-best student with a score of 405 points, said growing up in harsh environments in South Sudan instilled in him a desire to learn.
He also said the teachers at the school were extremely helpful to him because the Kenyan curriculum was initially difficult for him.
"I attribute a large part of my success to my teachers, who assisted me in catching up with the Kenyan curriculum," he said.
The third-best student, a distant relative of Garang, said it was difficult at first because she had to skip classes two and three after repeating in the nursery. Akuol Garang, the family's firstborn, expressed her joy at seeing her brother and a relative become top students.
Related Topics