Written by Anthony Oyugi, Project Manager, World Vision Kenya.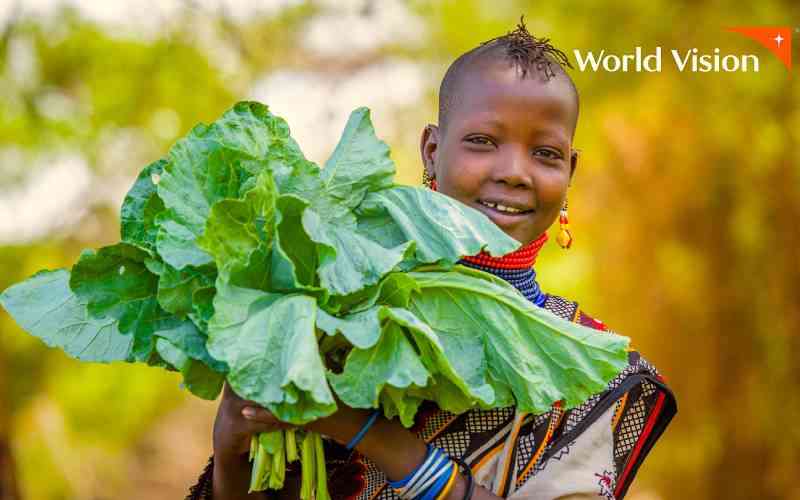 The World Environment Day provides an opportunity for countries to take stock of environmental challenges and steps taken to address pressing issues.
In this discussion, climate change features prominently as it is a catastrophe that is adversely impacting livelihoods. This is due to its effects on agriculture, water availability and food security.
In Turkana County, situated in Northern Kenya, vulnerable communities continue to grapple with the adverse effects of climate change year in year out. They experience prolonged droughts, erratic rainfall patterns and rising temperatures that are taking a toll on vulnerable communities and driving many to extreme poverty.
In times of drought, crops die and communities lose livestock which is their major source of food and income. Children have to walk over long distances in search of water on empty stomachs, which affects their health and well-being.
Sometimes, parents opt to marry off their girls in exchange for livestock (as dowry), so as to replenish animals lost to the drought. This leads to increased school dropouts and immense suffering for those affected.
In this challenging landscape, World Vision has stepped forward with a game-changing initiative known as the Kalobeyei Integrated Drought Response and Management (KDREAM) Project, which is funded by the Korea International Cooperation Agency (KOICA). It seeks to build the resilience of vulnerable communities to climate change, so as to enable them cope effectively with the adverse effects of global warming.
This initiative has a special focus on local communities as well as refugees living in the targeted areas of Kalobeyei, Lonyuduk, Nalapatui, Natira, Oropoi and Songot in Turkana West.
It is being implemented in collaboration with the Turkana County Government, the Department of Refugee Services (DRS Kenya), UNHCR and Norwegian Refugee Council.
The KDREAM project is building the resilience of communities to climate change by constructing or upgrading water infrastructure, so as to enable families to enjoy clean and safe piped-water all year round, even in times of drought.
This also entails the renovation or establishment of water pans that offer a lifeline to livestock and residents, who no longer need to migrate or travel for days in search of water for their animals during the drought or dry seasons.
Beyond the implementation of infrastructural projects, World Vision recognises the power of community ownership and sustainability.
Consequently, the project actively supports the formation of Water User Committees and empowers them with the knowledge or skills necessary for effective water project management.
The impact of this reliable water supply system is profound, transforming lives and restoring hope within communities that have endured the brunt of climate change for far too long. They are now assured of bumper harvests and improved livestock productivity, as water scarcity problems are now a thing of the past.
In addition, World Vision has also supported farmers to receive training on climate-smart agricultural techniques, which enable them to enjoy increased crop and animal yields despite their environmental conditions.
The techniques include conservation agriculture, agroforestry, integrated pest management, use of drought-resistant crop varieties, drip irrigation, water harvesting, as well as promoting sustainable livestock practices like rotational grazing.
In tandem with these capacity-building initiatives, communities have been supported to access farm inputs, establish thriving kitchen gardens and acquire small animal stock like goats and chickens. These endeavours bolster household food security, nutrition, and income levels.
World Vision is also working with communities to facilitate the reseeding of degraded rangelands so as to increase the availability of livestock pasture. Consequently, the project is supporting the formation of Natural Resource Management (NRM) Committees, charged with the responsibility of protecting the revived rangelands and promoting their sustainable use so as to avert their destruction.
Beyond these tangible actions, World Vision is nurturing a generation of youth environmental conservation champions who leave no stone unturned in their pursuit of climate change mitigation and adaptation. This is a crucial aspect of the KDREAM project, aimed at fostering a legacy of environmental stewardship.
This holistic approach adopted by the project goes beyond addressing immediate challenges to building the long-term resilience of communities to drought among other catastrophic effects of climate change.
Such practical and sustainable solutions not only address the immediate needs of the communities but also empower them to adapt and thrive in the face of future climate challenges.
James Lokucha, one of the Turkana County residents that have benefitted from the KDREAM Project notes:
"When I first started, it was hard to imagine that I could grow vegetables within my own homestead. I had always relied on pastoralism, which is severely impacted by prolonged droughts. However, with the guidance and support of the KDREAM Project, I learnt about small-scale farming techniques using climate-smart agricultural methods. Now, my garden is flourishing with cow peas, kale, spinach and butternuts. These vegetables have become a vital part of our family's balanced diet," he says.
It is our collective responsibility to support and replicate such projects, while laying the foundation for scaling up their impact and making a tangible difference in the lives of vulnerable children, families and communities in Kenya and across the African continent.
Together, let us stand united in the fight against climate change, ensuring a brighter and more resilient future for all.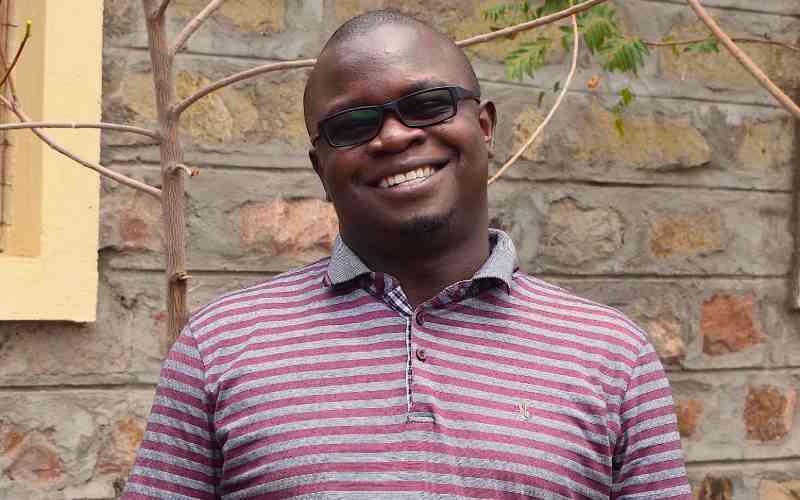 The writer, Anthony Oyugi, manages the KDREAM project in Turkana County, which is aimed at building the resilience of communities against climate change.
Related Topics