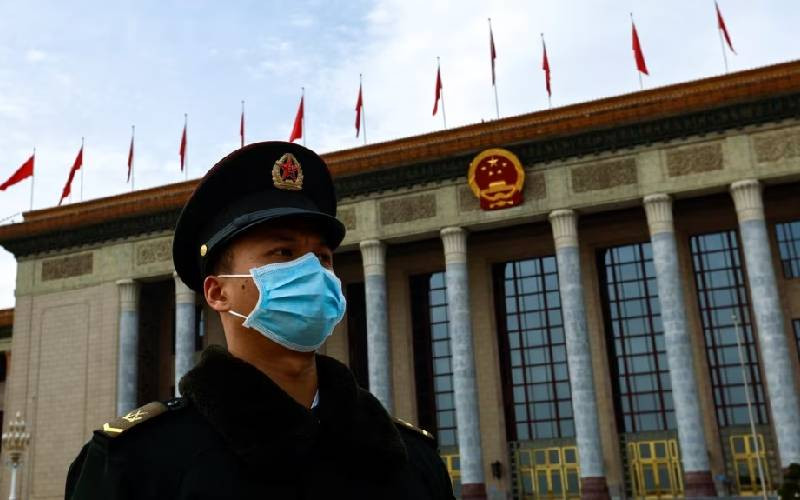 China's growing pessimism over relations with the United States has Beijing preparing for a war it would rather not fight, according to an assessment by a top U.S. defense intelligence official.
The head of the Defense Intelligence Agency (DIA) China Mission Group on Tuesday warned that the U.S. and China are likely entering an "increasingly confrontational period," with Beijing ever more willing to assert itself in multiple ways.
"It'll manifest itself pretty much across the spectrum – every warfighting domain in every sphere of diplomatic, informational, economic, commercial," the DIA's Doug Wade told a webinar hosted by the nonpartisan Intelligence and National Security Alliance (INSA).
President Xi Jinping and other top officials in the Chinese Communist Party see the U.S. "as keeping China from achieving its rightful place as a world leader," Wade added, cautioning that Beijing's behavior in the South China Sea and toward Taiwan will be telling.
"China doesn't want to start a fight with us over Taiwan," he said, adding, "They will if they have to … they haven't ruled it out."
China's ambitions
Wade's comments come just days after top U.S. intelligence officials told lawmakers to be wary of the Chinese government's aspirations on the world stage.
"I would never underestimate the ambition of the current Chinese leadership," CIA Director William Burns said when asked about how far Xi and other top officials are willing to go to ensure reunification with Taiwan.
A day earlier, Director of National Intelligence Avril Haines said Xi and other leaders would be willing to risk conflict despite having concluded Beijing "benefits most from preventing a spiraling of tensions and by preserving stability in its relationship with the United States."
"The CCP is increasingly convinced that it can only [achieve its goals] at the expense of U.S. power and influence," she added.
Low threshold
The DIA's Wade said Tuesday some of the first signs of a looming military confrontation in Taiwan "could probably start well below the threshold of a conflict."
"It would probably include a wide variety of activities, starting with things like cyber, including things like blockade or increasing violations of Taiwan's air defense zone and Taiwan's territorial areas, encroachment by naval forces," he said.
China's military could also pursue efforts to keep the U.S. from providing critical support to Taiwanese forces as it has done with Ukraine.
"China's development of its what you want to maybe call anti-access or area-denial, its ability to push the United States and its allies sort of militarily away from the fight, those things worry me a lot," Wade said.
The Chinese military could also seek to challenge the U.S. in space.
New space race
"China sees space as a potential vulnerability for the United States," Wade said, calling Beijing's space program, "second only to the United States."
"There's a variety of space and counter space assets or capabilities in China that worry us a lot," he added. "Whether you're talking about ground-based interceptors, in-orbit things, electronic warfare."
"They accept the fact that we use space quite effectively in our military operations and our military capabilities, and China wants to be able to dominate that domain just as they are working to dominate pretty much every other military war-fighting domain."
Another top DIA official warned Friday that China is already leading the world in the development of hypersonic weapons.
"While both China and Russia have conducted numerous successful tests of hypersonic weapons and have likely fielded operational systems, China is leading Russia in both supporting infrastructure and numbers of systems," DIA chief scientist for science and technology Paul Freisthler told lawmakers.
Unlike ballistic missiles, which fly at hypersonic speeds but travel along a set trajectory, hypersonic weapons are highly maneuverable despite flying at Mach 5, or five times the speed of sound.
The U.S. has been developing a range of hypersonic weapons, but officials say all of them are still in testing or development.
Related Topics