ROBERT GATOHO uses his free time to rain women basic skills such as weaving, making detergents baking, reading, dancing, and general well-being, writes PURITY MWANGI
How did you find yourself working with the rural women of Mukurweini?
After I completed my studies and landed a job as a teacher in Mukurweini I noticed that elderly women were often isolated and financially reliant on their husbands. As a high school teacher currently pursuing my doctorate in Philosophy from Kenyatta University my passion is languages and literature.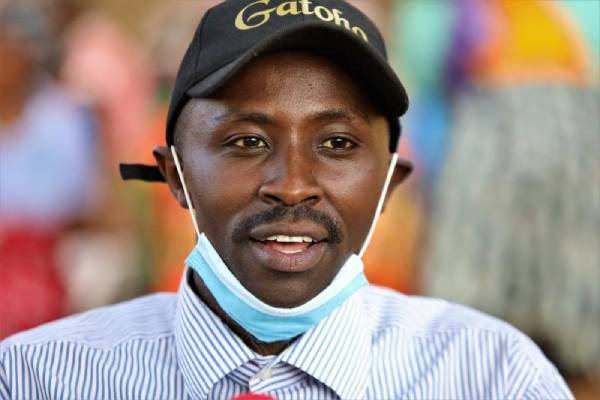 One of the reasons I started the programme was because I was worried about my mother and grandmother who had sacrificed to pay for my university education.
I had watched the women in my life toil and sacrifice for me and I wanted to do something that would give back to society in my own small way. Many of the women in rural areas face several challenges which include violence at home from spouses and adult children.
Most women in rural areas lack the freedom to use resources within their homes despite being key contributors to the resources their spouses and children enjoy.
Their plight worsens when their husbands die and they are dispossessed of their property leaving them homeless with their children.
What does the Gatoho Foundation do and how does it benefit the women?
In my free time, I train the women in basic skills including basket weaving, making detergents baking, reading, dancing, and general well-being.
Through the foundation I organise events for the women and expose them to opportunities to express themselves, through dance, play, and weaving, they socialise with my main goal being converting the skills the women have towards wealth.
Playing and exercising is great therapy for women which makes them happy. It improves their mental well-being as they open up to each other and unleash their inner child in an environment that is safe and free of judgment.
My dream is to see the women happy and watch them mingle with each other to boost their self-confidence. The organisation started in 2017 after I graduated from University and with the assistance of my mother and grandmother and a neighbour.
I started reaching out to women and assisting them to form welfare groups, we have grown from just three women to more than 300 women from 16 groups from different villages.
What are some of the challenges you face in maintaining the foundation?
Many of my agemates mock me terming this initiative as a waste of time, they invite me out for drinks and other social events but I have to decline as my time is focused on this program
I also lack enough resources specifically transport since women groups are from different areas of Mukurwe-ini, where I have to travel using my motorbike which I fuel from my salary as a teacher.
Though I love giving back to society it is challenging travelling through the terrain of Mukurwe-ini since I have another job that I attend daily.
The task is time-consuming because I train the women groups after work from 5.00 pm.
I must be very conscious of time since women are mothers and they need to be at home when their children come back from school to cater to them.
Another challenge is sourcing the raw materials to make the baskets which include sisal and woollen threads and polythene decollating papers which are expensive.
Turning the weaving of baskets into a profitable business is not easy as the market is still not available. People currently don't embrace the use of traditional baskets (kiondo) and prefer other options such as shopping bags.
Most of these women have many baskets in their homes ready for market and are currently looking for a market where these baskets can be sold.
What is the future of the Gatoho Foundation?
I am optimistic that in the future I will be able to reach more women in Nyeri County then and empower them economically and enlighten them by offering education, especially literature.
So far I hope to grow the women Sacco so that they can save the little money they earn in every meeting they have there is a certain contribution the women make towards the Sacco.
The Sacco will be of great help to the women, even when I will not be with them they can still earn dividends and access loans from the Sacco. I also hope the county government will link the women's groups to the market where these baskets (kiondo) can be sold locally and even abroad. The sky is the limit, as long as the women are happy and growing, I am making a difference.
Related Topics