JANICE CHOSEN, an award-winning gospel artist from Watamu, Kilifi County speaks to SILAS NYAMWEYA on how she juggles music career and day job as a chef.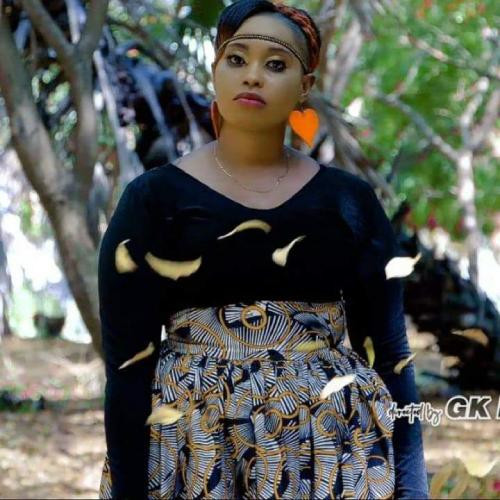 Briefly tell us about your background.
I was born & raised in Mombasa County. I am a born-again Christian; I am the second born in a family of three. I am a gospel artist from Watamu, Kilifi County, and I am also a vocalist coach. My parents died after releasing my first album.
How did you identify your talent?
I noticed my talent at the age of nine years, I wrote my first song in class 3. My parents took me to church and I joined the choir at AIC Changamwe- Mombasa, from there my talent started growing gradually.
What are some of your notable projects so far?
I recorded my first album in 2015, titled Tunakuinua it was recorded and produced at AndyMan touch studio back in JUBA (South Sudan) by producer Mr AndyMan Jale. Tunakuinua did very well in South Sudan and at Kegma awards 2018.
My challenge during recording my first album was insecurity since it was not safe to move around because of the war in Juba at that time. So it took me some months to complete recording my first album. My second album titled Wajua was recorded and produced at Bwenieve Studio by Mr Agundabweni Akweyu.
By God's grace I have also managed to work with my amazing video director Mr. GK Macharia (MMP Production) I have worked with him on my two albums.
By God's grace, I have managed to record two albums for now. Each album with a total of six songs. This year am working on my third album, which I will be releasing mid-this year.
Please tell us about the awards you have received so far.
My journey in the gospel music industry has been amazing. By God's grace I was privileged to be shortlisted as a finalist in Prayze Factor Awards (ATLANTA) seasons 13 & 13 Last year I scoop the award.
This special award has opened so many doors of blessings, it is also the first gospel award in Watamu. In January I was nominated again in the E360 awards as the female Artist of the Year.
You are also an executive chef... please tell us how you balance between these trades.
Yes, I am an executive Chef by profession. I specialise in both international and local cuisine. I studied at the Kenya Utalii College- Main Campus. Thereafter I joined Turtle Bay Hotel - Watamu and after some months, I was recruited by Peace Keep in Mission - UN) in juba (South Sudan) Congo, Libya, Mali, Afghanistan, Iraq, Rwanda & Mogadishu ( Somalia). Currently, I exercise my profession in Watamu. I also run a seafood restaurant at (Janice Kitchen).
At first, I used to struggle to balance between ministry and career, since I was not getting much out of ministry, but I kept on pushing hoping there will be a light at the end of the tunnel. Two years ago God I got my first breakthorugh and things have been great since then.
How are you earning from your music and is the amount really sustainable?
God has been faithful to me, I'm generating some revenue from YouTube, Skiza, and from attending events and shows. I can testify that I don't struggle like before. Yes, the amount is sustainable at least I can afford to pay my bills and put food on my table without struggling. At least the payment I earn from my music can cater to the next project without having me go back into my pocket.
Where do you see yourself in five years' time?
In 5 years from now, I see myself as an international artiste. I will minister to many souls through my ministry and bring them back to Christ.
Your parting shot?
Be grateful for the humble beginning because the next level will always require much more of you. "Next Level Is Coming... get ready
Related Topics