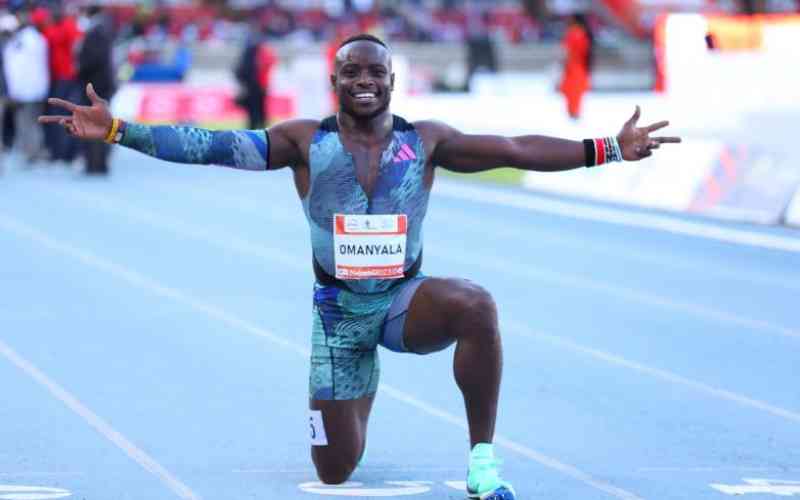 On Friday, Kenyan sensational sprinter Ferdinand Omanyala came second behind world champion Noah Lyles by a hundredth of a second at the Paris Diamond League. Omanyala ran 9.98 seconds to American Lyles' 9.97 in the men's 100 metres.
Omanyala is a man of many firsts. The athlete specialising in the 100 and 200 metres is the Commonwealth champion and African champion.
He became the first Kenyan to deliver a gold medal in the sprint category in the Commonwealth Games. He is the African record holder and this season's fastest man with 9.84 seconds at the Kip Keino Classic in Nairobi in May.
An undergraduate Bachelor of Science in Chemistry student, he is studying to grow his career in a field very different from what has made him a national icon.
We caught up with him on a scorching hot day at practice. Omanyala trains daily for a maximum of nine hours and at least three, rain or shine.
"Discipline is key. Once you have identified your goal, you must focus on the goal," he said.
After his training, he took us to his home and his space. It was effortlessly stylish.
His elegant living room is breathtaking, cosy, and inviting. Blue velvet luxurious sink-in sofas depict his taste and his wife Lavender's – the couple has one son.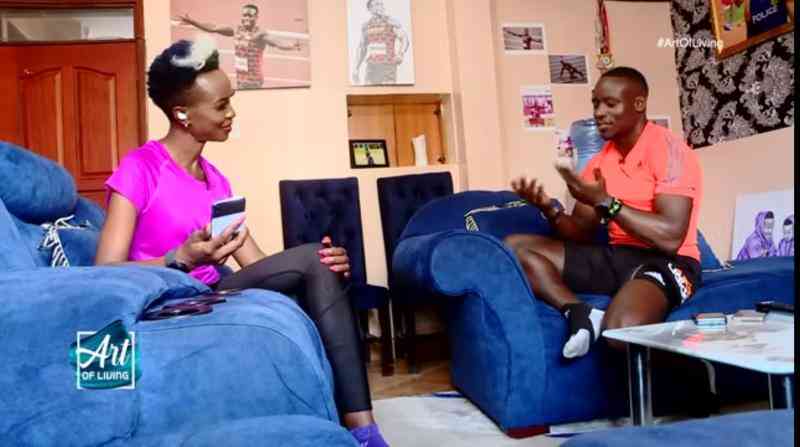 The space has cream walls with exquisite flowery wallpaper as the focal point. A huge television takes up most of the wall.
Portraits gifted to him by different famous artistes for becoming a champ are displayed meticulously, each capturing every emotion and its own identity. He still wants to collect more portraits.
Situated in the corner of his living room is a collection of distinguished accolades and mementos.
His favourite place to visit is The Bahamas, his first destination to travel to by air.
Omanyala and Lavender shop for stuff together. His wife's preference is purple. "While selecting the seats, we couldn't have picked purple seats. We try to find a balance," he said.
Omanyala loves playing host, primarily to his athlete colleagues and friends.
He envisioned being in the space where he now lives. And at only 26 years, he is very proud of his achievements. "Most of my agemates don't have a footing and don't know what they want. I am still growing, and soon I will be where I envision to be," he said.
A handcrafted sink-in carpet is blue, the same colour as his seats. A coffee table fits perfectly into the space.
Born in Vihiga, Omanyala grew up in Khamisi, Bungoma, before moving to Tongare, still in the county.
He believed in himself since he was young, and his speed could get him where he wanted to be.
He was an excellent rugby player, once picked to play for the Under 20 rugby team. "I looked up to Collins Injera. I had pictures of him. I stuck his pictures on the walls and my box," he said.
He was fast on the pitch and always knew he would be a star growing up.
He is also a policeman, having passed out recently. This is a fallback plan for when he retires. He loves being a policeman – the police force gives him leeway to train without pressure and gets paid too – and represents the police at championships.
On a light note, he said that he can't arrest suspects – yet – as his work is to run and make the Kenya police service proud.
While doing the interview, his race was shown on television when he won as the fastest man in Africa and the third in the world. He explained that that was his most memorable race because he ran alongside the world champion.
He cooks once in a while and takes care of his son. "When I get home, I am not a celebrity. I am somebody's husband and somebody's father. I don't bring celebrity status to the house. I leave it at the door," he explained.
Omanyala is stylish, fun, delightful, God-fearing and down-to-earth. "I get women suitors; I am glad I am married. Otherwise, it would have been easy to get lost. My family keeps me grounded," he said.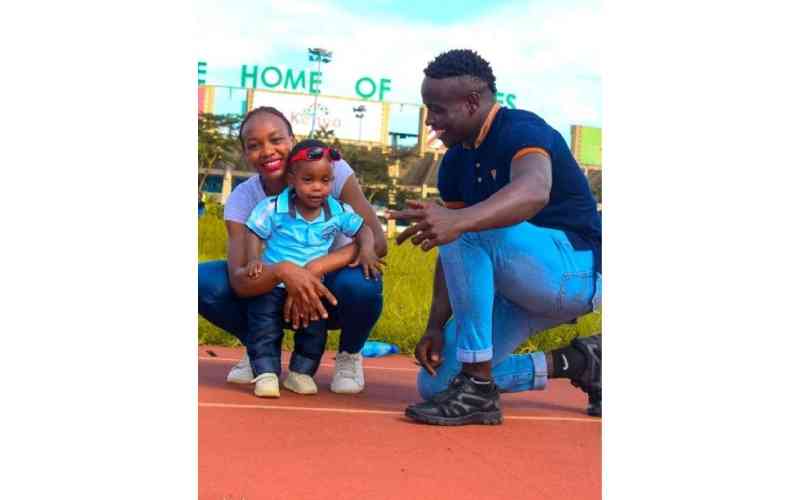 When I asked how he felt about having a president as one of his fans, he said: "I truly enjoyed when the former President Uhuru Kenyatta would come and watch me."
His glass dining table and leather seats are ideal. He dines and studies in the dining area.
Omanyala is an excellent influence on the millennials, and it was lovely to get a glimpse of his daily life.
Watch this episode on KTN Home YouTube Channel and watch the Art of Living show every Sunday at 6 pm.
Related Topics