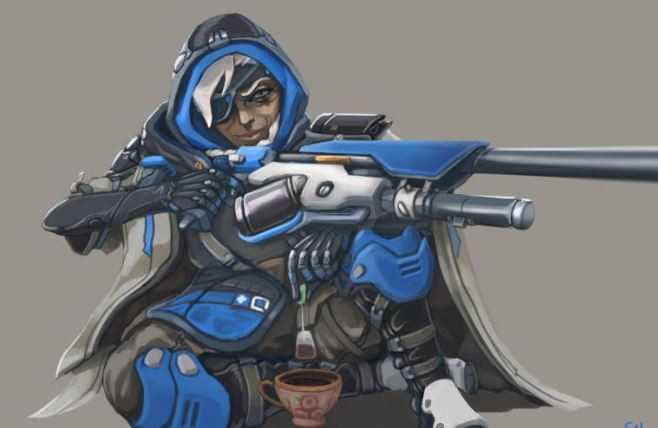 They deserve all the love and respect this special day, Mother's Day.
While mothers are not usually the first thing that comes to mind when we think about gaming, that doesn't mean they are not well represented.
So, traditional or not, here are some of the top mums in gaming in no particular order for Mother's Day.
Jenova – Final Fantasy VII
Jenova is not even a character in the traditional sense but she has a feminine form. She is said to be the 'mother' of the son Sephiroth with care, attention, and all the alien mind games a young boy needs.
While her crucial role is easy to gloss over, she is one tough mother who is uniquely capable of injecting its DNA into other hosts, which then mutate into violent monsters.
The entire point of Jenova's existence is also to destroy planets, and while its origin is unknown, it seems like the alien goes from planet to planet and simply destroys everything it finds.
Elena Fisher – Uncharted 4
Elena Fisher is one of the two deuteragonists (alongside Victor Sullivan) of the Uncharted video game series.
She serves as a minor character in the comic Uncharted: Eye of Indra, the deuteragonist of Uncharted: Drake's Fortune and the tritagonist of Uncharted 2: Among Thieves.
She is a supporting character in Uncharted 3: Drake's Deception and one of the two tritagonists (alongside Sullivan) of Uncharted 4: A Thief's End.
In Uncharted 4, Elena becomes a mother to Cassie after they decide to settle with nate. She becomes the best mother to their daughter.
Lara – Chrono Trigger
Lara is the mother of Lucca and the wife of Taban in Chrono Trigger.
Ten years before the start of the game's present time, Lara was in an accident involving one of her husband's machines.
As a result of the accident, her legs were crippled, and she is chair bound for the majority of the game.
However, there comes a point where Lucca is allowed to go back in time to just before the accident and rescue her mother.
Ana Amari – Overwatch
Ana Amari is one of the main protagonists and playable characters in the video game Overwatch. She is an Egyptian bounty hunter and a member of the original Overwatch, as well as the mother of Pharah.
Ana possesses a strong sense of responsibility, always leaving it to herself to heal her teammates. She is a very caring person, frequently commenting on how good her former comrades are looking as well as sharing her concern for them.
She also believes that nothing is more important than protecting loved ones and always hoped that her daughter, Pharah, would follow in her footsteps.
Dr Bridgette Tenenbaum – Bioshock series
Unlike other mothers with countable children in any game or series, Dr Bridgette is the 'mother' of millions of the Little sisters.
She created them and eventually came to care a great deal about their safety, calling them her "little ones", acting as a mother to them, and regretting her part in helping create them.
The player can win her allegiance by saving the Little Sisters instead of harvesting them.
Related Topics