Home
/
Health & Science
How your job can pave way to an early grave, not success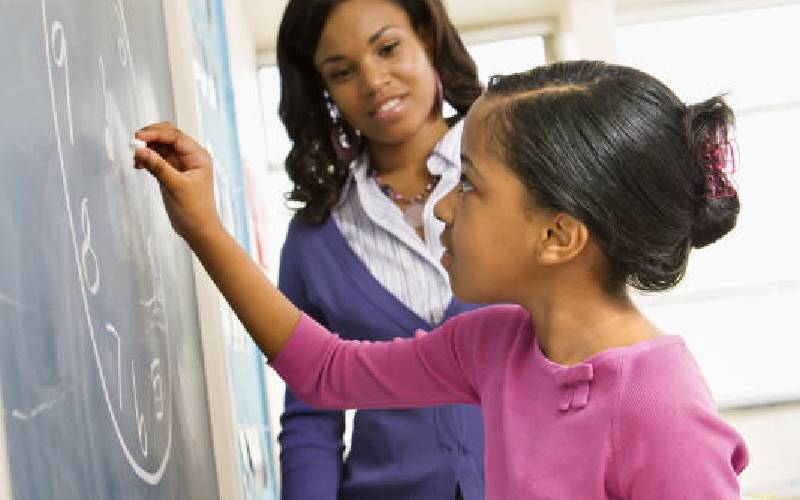 The quest for a fulfilling and paying profession exposes people on one hand to situations that allow them excel but at the same time, it could be the cause of irreversible long term health conditions or even death.
The 28-year-old Namaswa Axesevia Wanjala from Kaptembwo slum in Nakuru Town vividly recalls an accident two years ago that left him paralysed.
Wanjala was offloading raw material for manufacture of animal feeds at a private company at Industrial Area in Nakuru, when a lorry knocked, leaving him injured with chronic hip pain.
He requires an operation, but he is financially constrained.
"I was holding a knife in my hand, cutting one of the sacks to offload the raw material, only to have it injure my inner thigh. My health has been deteriorating since then," said Wanjala.
His condition is not unique, hundreds of individuals from different professions risk developing health problems associated with work they do.
Dr Jairus Maling, a physician/internal medicine specialist said there are no unique conditions that affect persons, out of the normal populations.
Dr Maling, a doctor based at Lodwar County Referral Hospital in Turkana said the condition faced by each profession, he said, depends on their day to day operation.
For teachers, some of the conditions that may be prone may be mental health illnesses particularly anxiety disorder, due to performance targets.
Previously, due to chalk dusts, they had respiratory related diseases commonly known as occupational lung diseases.
He said employees in the quarry are also predisposed to respiratory problems.
"Each occupation has their own challenges that should be looked into, by both the employer and employee," said Dr Maling.
The doctor noted that occupational health and safety should be applied at work places and protect workers.
In case of hazard at work places, there should be clear structures and guidelines on filing claims and compensation.
"There is need to be trained on work related injuries and mitigation measures," added Maling.
Loice Noo Okello, a counselling psychologist said for all professions, dealing with issues to do with death and traumatic scenes and events, post-traumatic disorder is inevitable.
Examples of the professions are journalists, doctors and the police.
Okello said the professionals mostly suffer combustion fatigue, where they get used to seeing horror scenes that no-longer bother them.
But when faced with personal challenges like the death of a loved one, they tend to develop suicidal ideations.
She noted that anytime someone views a traumatic event, three to four percent of it remains within, that develops into a post-traumatic event.
"Anybody who deals with death, or human, for example in road accidents, in hospitals, journalists counting bodies of accident scenes, seeing someone lose a hand or head and police who collect the bodies, risk developing depression," said Okello.
According to the expert, the most vulnerable people predisposed to trauma and depression are security teams.
"A gun is already a dangerous weapon, having police leave their house with it spells threats to the general public and such alone can trigger depression," she said.
Journalists on the other hand suffer from anxiety, as news collectors that translates to panic disorders.
Doctors among other medical professionals suffer mood disorders, by virtue of handling patients who sometimes die.
A number of individuals also abuse substances if they do not get a better coping mechanism.
Mitigation of trauma according to the expert is conducting regular debrief sessions.
"There is no vaccine or drugs for trauma, other than talk therapy," she added.
In 2016, during vetting of police officers in Nakuru, the National Police Service Commission (NPSC) was asked to look into issues of depression and trauma in the service.
Elphas Kipchuma, a police constable attached to Bomet traffic unit told the vetting panel that counseling was lacking in the service, an issue that results in officers attacking each other.
"When I joined the service 15 years ago, there were no issues of officers killing themselves but now, the incidents are so many that they need prompt intervention," Kipchumba said.
Narrating his own experience, the officer told the panel chaired by NPSC chairman Johnston Kavuludi that he was sent to Baragoi massacre where 40 officers had died but he never underwent any counselling.
Another officer, Francis Agesa Yoya attached to Kericho traffic base told the commission that officers are traumatized by accidents and deaths reported on roads and they require counseling.
"Whenever there are accidents, traffic officers rush to the scene but unfortunately, they are not properly equipped while performing the rescue missions," decried the officer.
A consultant psychiatrist at Moi Teaching and Referral Hospital, Eldoret Dr Edith Kwoba on her part said there is need for self-care to prevent mental distress.
"Individuals should seek help while in distress, to avoid going into depression," said Dr Kwoba.
According to the International Labour Organisation (ILO), professions that involve long siting hours like long distance drivers also report cases of back pain and spine related conditions.
An orthopedic surgeon at St Luke's Hospital in Eldoret, Dr Kibor Lelei, says that professions that involve sitting might result in back pain.
Among the professionals who people sit for long hours are accountants, administrators, long distance drivers and secretaries.
Back pain he said is linked to straining of the back, mostly associated with normal duties, sitting posture, walking, and lifting of heavy objects among others. Some are because of infections and cancer.
A patient with persistent and prolonged severe back pain should visit a doctor. If pain is due to a tumor, it may result in paralysis if not treated on time.
For example, out of four patients reviewed at St Luke's Hospital, at least one, has back pain.
"A quarter of patients reviewed have back pain. Fortunately, of those, only five percent undergo surgery," Lelei says.
Lelei said most of the cases are because of lifestyle which can be managed through physiotherapy, medication, weight loss and change of lifestyle.
Surgery is indicated if a patient has weakness of the lower limbs or if the pain is prolonged, more than two months.
Dr Lelei's advice to the public is that "for someone has back pain that is taking long to subside, they should seek medical attention."
Related Topics