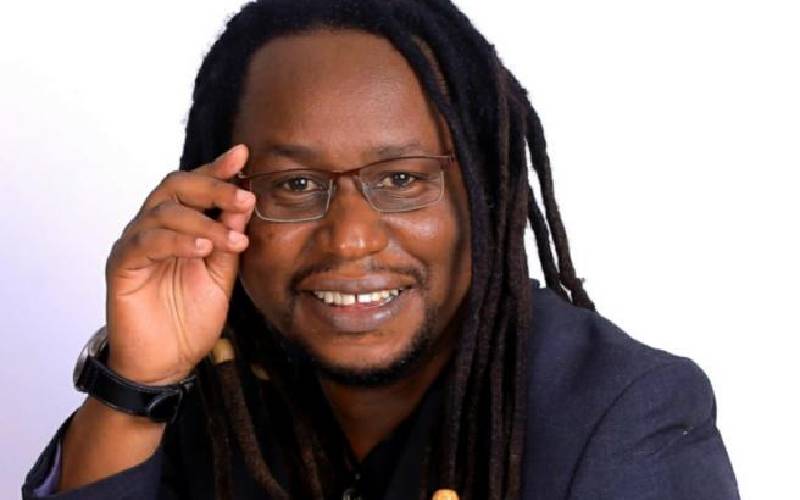 It is normal for a woman to have mood swings and weird cravings during pregnancy. A woman will be forgiven if she demanded to smell used paraffin. A woman living in Mombasa may also demand deep-fried fish from Lake Victoria, close to 1,000 kilometres away, and insist on it in five minutes. But what happens when it is the man who has the cravings?
Well, as unusual as it may sound, there are men who experience pregnancy-like symptoms when their wives are expectant. The condition is called Couvade or Sympathetic Pregnancy. The expectant father experiences the same symptoms as his partner such as weight gain, change in sleeping patterns, altered hormone levels and nausea.
Just imagine a man telling you he has back pains because his wife is pregnant!
Radio Maisha presenter Nyosh Gathu says he had funny cravings when his wife was pregnant with their first and last child.
Gathu says, "I did not understand when it happened the first time. I had so many cravings. Many things were also irritating me. It became easy for me after the doctor explained what was happening."
"All I wanted were mango peelings. I would get a mango and just eat the peelings. I also got nausea, I had back pain and I was irritable. I had no cravings during our second pregnancy only for them to return when we were expecting our third child," the 52-year-old father of three says.
He says he told his wife they were expecting when the cravings returned. She did not believe him. They went to the hospital and the doctor confirmed their third born was on the way.
Gathu's experience is similar to that of Patrick* who is in his late 20s. He says he started craving sugary foods when his wife got pregnant.
"I would wake up at night to eat cake. During the baby shower party, I ate most of the cake," Patrick says.
James* says he had a hard time during their pregnancies. "I struggled with morning sickness during two pregnancies," says the 42-year-old, adding; "I would throw up in the morning. I hated the smell of onions, eggs and fish. I lost weight. My wife had cravings, but mine were serious."
Obstetrician-gynaecologist Fredrick Kairithia says the condition is psychological, not scientific.
"It's just a role-play. But when men come with such symptoms, we always check if they have underlying conditions that may be causing the symptoms," he says.
Couvade can be traced back to archeological days where it was seen as a ritual. Ancient Egyptians practised rituals which included the man going to bed and complaining of labour pains after the child had been born. The man would be given "treatment".
Psychologists thought men who appeared to get cravings were just envious of the attention women got while pregnant.
Couvade has also been described as "womb envy", an innate male psychological trait due to envy men may feel towards a woman's role in nurturing and sustaining life.
In some cultures, couvade is spiritual, used to chase evil spirits from the mother or seek protection and favour of supernatural beings for the child.
Claude Levi-Strauss, a French anthropologist, said couvade is meant to bring closeness between men, their wives and children.
In the early 20th century, it was observed as a method through which fathers publicly accepted the legitimacy of their children.
Related Topics