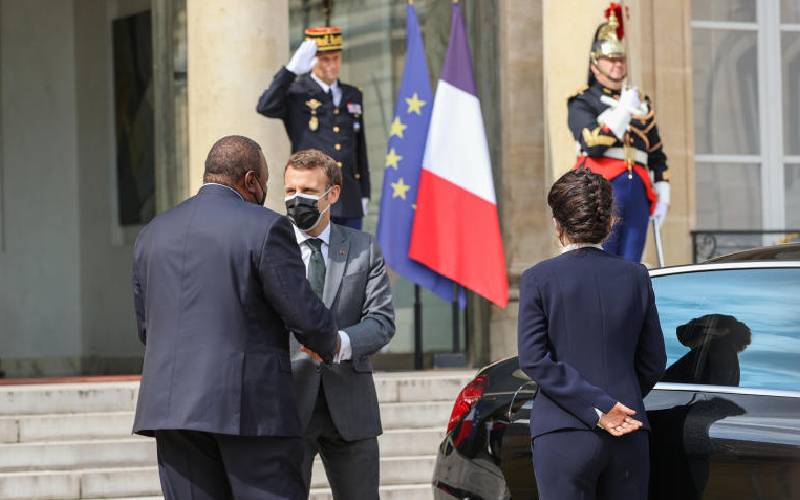 The Government of France has donated 182,400 doses of the Oxford/AstraZeneca Covid-19 vaccine to Kenya. The vaccines were donated through the Covax facility and were transported by Unicef into the country on Thursday morning.
According to a note to the press, the consignment was received at the airport by senior government officials led by Dr Willis Akhwale, Chairman of Covid-19 Vaccine Deployment Taskforce in the Ministry of Health, French Political Counsellor Emmanuel Dagron and Unicef Representative Maniza Zaman.
"The Kenya Government is very grateful to France for this generous donation, which will support our national Covid-19 vaccination campaign," Akhwale said.
"We have recently embarked on vaccinating people for the second dose, so this comes at a critical time. It will ensure our health workers, teachers and other essential workers are protected," he added.
On her part, Unicef Representative to Kenya, Maniza Zaman said the vaccines would help save lives and keep health and other essential services running, and support the recovery from the pandemic.
"That's why Unicef is pleased to announce that it will be supporting the Government of Kenya in procuring and transporting these vital vaccines."
According to Emmanuel Dagron, France, EU and Covax are keen to work with the government in its effort to tackle Covid-19.
"President Macron has pledged to give 60 million doses of vaccine to countries in need around the world, including Kenya, before the end of 2021. By the end of June, 2.6 million doses had already been distributed. We definitely need to work together to fight this pandemic," he said.
Vaccine equity is essential if we are to ensure that everyone at risk gets vaccinated, said Zaman.
"In some high-income countries, young people are now being vaccinated, while in Africa many health workers, teachers and elderly people are still unprotected."
The government is currently prioritising second doses for health workers, teachers and other essential workers and people aged over 58.
Related Topics