Home
/
Health & Science
Makueni, Kitui heat not too hot for Covid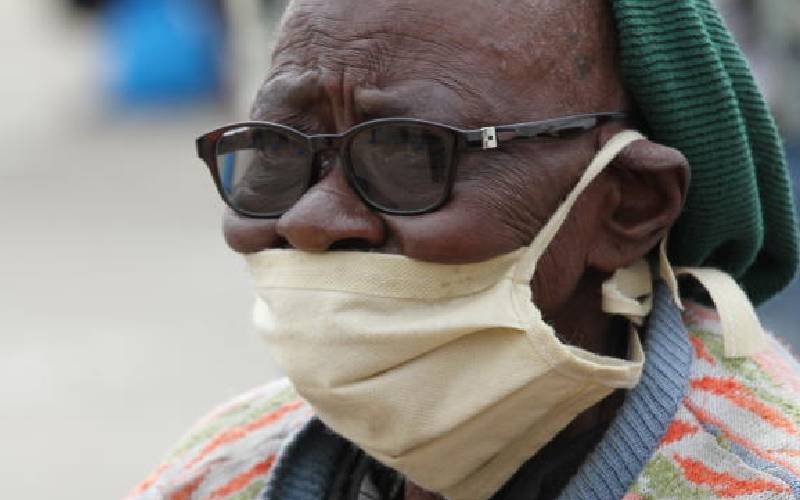 In Wote town, Makueni County, temperatures can soar to 30 degrees Celsius and above.
Kimanzi Mwania, hangs his facemask loosely on the neck because "you cannot comfortably wear a mask in this heat otherwise you might suffocate. Besides what virus can survive here in this heat?"
His colleague, Alex Kathau concurs no virus can survive the heat and says "we only carry them (masks) just in case we bump into police."
Many people in Makueni hangs their masks and only wear them while seeking services in banks or supermarkets.
There is a wide belief that the Covid-19 virus cannot survive the hot and humid weather in Makueni, Machakos and Kitui counties.
"We believe the virus cannot spread during hot weather, maybe during the cold seasons," asserts Mutisya Musyoka, a resident of Machakos.
But data from the Ministry of Health reveals Covid-19 does not respect weather conditions: As of June 10, 2021, Machakos had 4,672 positive cases compared to Meru and Nyandarua counties which had 2,503 and 896 cases respectively. Both unlike Machakos experience cold climate throughout the year.
Makueni with humid climate recorded 986 cases compared to Nyandarua's 896 while Kitui has 1,890 reported cases, higher than a relatively cold Embu at 1088.
The World Health Organisation (WHO) warms that the Covid-19 virus can be transmitted in any climate and prevention health protocols needs to be observed.
Findings published in the Science Journal also noted that the current lack of herd immunity against the virus will be the primary factor driving the rapid spread of the virus and not weather and that "climate would only become an important seasonal factor in controlling Covid-19 once a large proportion of people within a given community are immune or resistant to infection," notes the Journal.
Philip Muasya
Related Topics