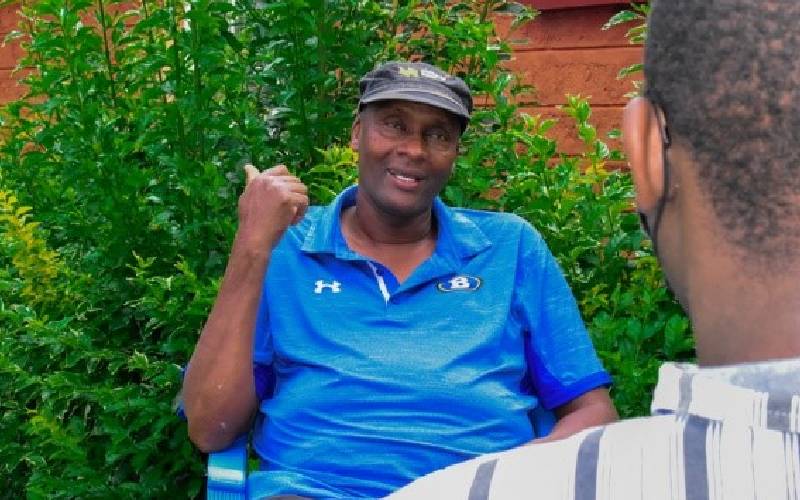 "Fake news would have killed me first before the coronavirus," Kibet Rono, Covid-19 survivor says as he takes me through his recovery journey.
The 56-year-old farmer based in Kesses, Uasin Gishu County was among other Kenyans baited by fake news. He embraced fear over hope.
With a grin, he confesses to being among Kenyans who frequented grocery stores to panic-buy basic need essentials after the first case was confirmed in March 2020.
Rono, who also has diabetes and high blood pressure, recalls how scared he was after coming across reports that people in Italy and China were dying in their thousands.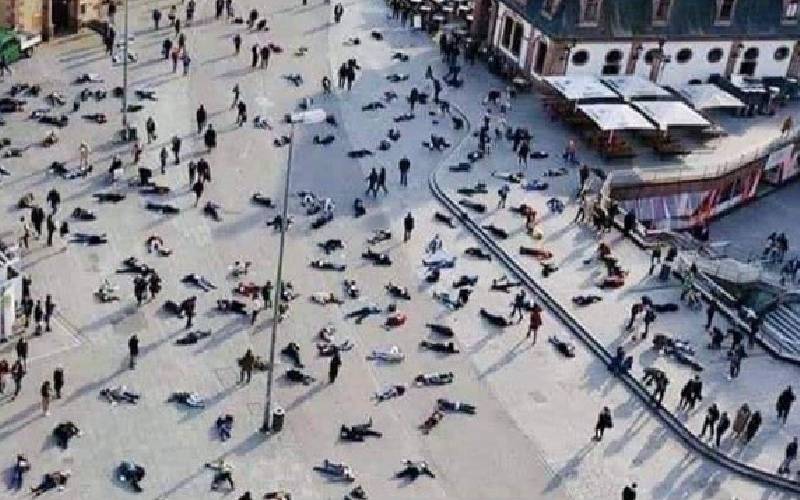 Having visited Italy in December 2019, Rono says that the news of Covid-19 fatalities made him antsy, thinking he would end up like the said victims in Italy.
"I wanted to run away. I bet everyone had this feeling. There was much uncertainty. No one knew what was coming. For real, I was scared, especially after being in Italy before it [Covid-19] exploded," said Rono.
But the farmer caught the virus in July 2020.
"I was sick and admitted (in hospital) for about three weeks. It was like suffering from a combination of malaria and typhoid."
With fake images of people supposed to have died in the streets of China and a photo of coffins allegedly to be of Covid-19 victims painted in his mind, Rono says he was stigmatised when he contracted Covid-19.
"At some point, I almost lost hope. It was scary."
After three weeks of treatment, Rono felt better. According to him, doctors gave him drugs that helped his oxygen flow.
Tracing images
A reverse image search results by Yandex revealed that the photo of supposed people dying in the streets of China was first taken by Reuter's photographer Kai Pfaffenbach on March 24, 2014, in Germany.
The image was captioned "people lay down in a pedestrian zone as part of an art project in remembrance of the 528 victims of the Katzbach Nazi concentration camp, in Frankfurt…."
In Kenya, the image was first posted by a Mombasa-based user named Barakallahu Feek on January 27, 2020, at 10.46 am falsely claiming that people were dying in the streets of China. By the time this article was published, the post has been shared 49 times, received 81 reactions and 67 comments from unsuspecting people.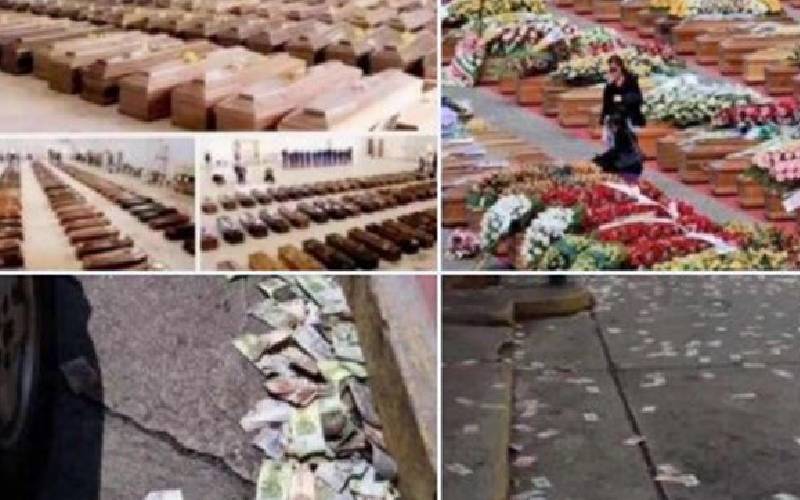 The other screenshot that Rono came across is a photo grid made up of four images showing a countless number of coffins with the text "the situation in Italy." The message implied that Covid-19 was killing scores in the European country.
Photo
Yandex, a search tool, revealed that the photo showing coffins was captured in Italy. However, the coffins are not of Covid-19 victims.
I traced one of the collaged photos to AFP's website. According to AFP, the photo was taken in October 2013 after a boat capsized Southern Italy killing hundreds of immigrants.
Using TinEye, another search tool, I traced the second photo of two women kneeling before one of the coffins with flowers on top to a Los Angeles Times story of 2009 earthquake victims in Italy.
After a long rigorous advanced online search, I found a lead that linked up the photo collage to a tweet under username Jeff M which looks identical to the one Rono said to have come across.
Rono was not the only one mentally affected by the misinformation. Lydia Chepkirui, 29, a "Mitumba" (second-hand clothes) vendor, is yet to recover from a misinformed government decision to ban the importation and selling of the merchandise in the country for two months.
"Of course, like anyone else, my business struggled. It is still not good as I have been making lower returns ever since compared to how things were before the ban," she said.
Chepkirui says that there were positive signs earlier this year, but the recently imposed restriction of movement was a step back for her business.
The Kenyan government banned the business for two months saying that the clothes may spread Covid-19.
Covid-19 not a death ticket
According to data from Johns Hopkins University, the total global number of Covid-19 cases by the time the article was published stood at 169 million, with 3.5 million fatalities. This number is likely to increase.
In Kenya, there are over 170,000 confirmed cases of which 116,000 people have recovered. Over 3,000 deaths have been reported, but it is likely the true number is higher because of the shortage of testing available.
Based on the WHO Covid-19 mortality estimation formula, Kenya has a case fatality ratio of 1.8 per cent.
Psychology of Fake News
Social networks increased misinformation spread as they served fake news merchants and rabble-rousers unrestrained dais to deceive netizens using alarming reports.
The United Nations raised concerns about the adverse mental effect of the misinformation fanning the virus.
Alphonse Shiundu, a senior country Fact Checker from Africa Check, says that purveyors of fake news take pleasure by targeting people's emotions, fear, prejudices, and biases.
"They capitalise on emotions. They aim to make people furious, happy, sad, or very terrified," said Mr Shiundu on call.
He believes people don't verify before sharing because they are in a hurry online and because they lack knowledge.
"Some of them do not know how to verify the information. And their emotional connection to the content compels them to share."
The writer is a final year student at Moi University specialising in Communication and Journalism
Related Topics