Home
/
Nutrition & Wellness
Ticks affect not just milk, money, but school attendance also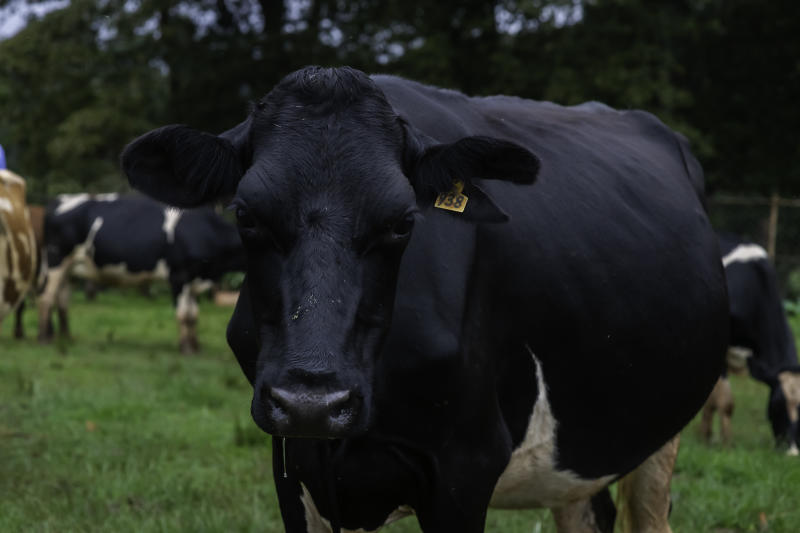 East Coast Fever is a livestock disease that causes substantial losses in beef and milk and is costly to treat.
But a team of Kenyan researchers have started a five-year study on how best to improve diagnosis and vaccination against the 'tick disease', which affects food security with ripple-effects on human nutrition and economic welfare.
East Coast Fever is common in East, Central and Southern Africa and according to the State Department of Livestock, more than one million cattle die from the disease in the region annually.
"The enormous losses on livestock negatively impact on small scale farmers at the household and nutrition particularly in children and women," reports Principal Secretary Henry Kimtai, yet the main challenge in controlling it has been lack of field based diagnostic tools for early detection.
The only vaccine available, he said, is the infection and treatment method (ITM) administered alongside antimicrobial drugs, but which may lead to antimicrobial resistance. Production is the main challenge and the scientists, including epidemiologists, molecular biologists, social anthropologists, veterinarians, economists and nutritionists, will work towards a more efficient diagnosis at the cattle shed.
The study on the vaccine will be conducted at Feed The Future Innovation Lab for Animal Health at the School of Veterinary Medicine, University of Nairobi, under a consortium of agencies including USAid, ILRI, Kalro) and Kemri.
Prof Thumbi Mwangi, the director Feed the Future noted that the main challenges were lack of effective vaccine, diagnostics and limited data on uptake of animal health intervention and their impact on nutrition in children and women.
A 2016 study conducted by Prof Mwangi and colleagues at the Washington State University demonstrated that "vaccination of cattle against East Coast Fever among the Maasai showed there was more income that allowed more children, especially girls, to enroll in school."
University of Nairobi VC Prof Kiama Gitahi said high rates of illness and death of livestock compromises food security and livestock productivity, a source of livelihood to many communities in the region while his counterpart at Washington State University, Kirk Schulz, noted that such collaborations will have significant strides to improve animal health, human nutrition, economic welfare and resilience "by focusing on the animal-human interface…to discover novel approaches for disease intervention and delivery of preventive health care for animals and humans" to find lasting solutions.
Related Topics