Home
/
Health & Science
Shortage of midwives puts women, newborns at risk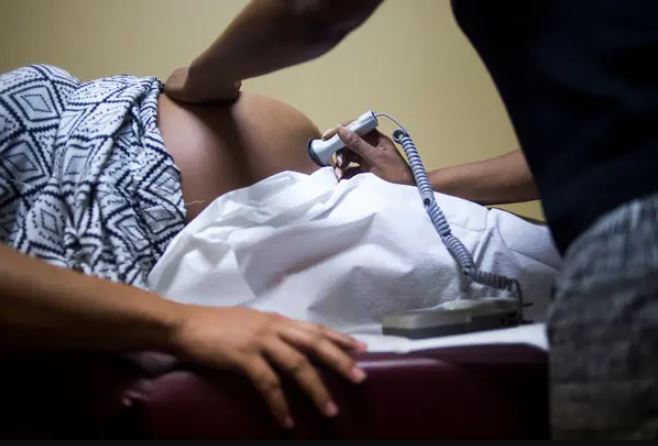 The country has a shortage of midwives despite their importance in saving the lives of mothers and babies.
Speaking during the International Midwives' Day on May 5, United Nations Population Fund (UNFPA) representative in Kenya Ademola Olajide said the global shortage is currently at 900,000.
"This trend is also highly-prevalent in Kenya, where there are only 0.4 midwives per 10,000 population. WHO recommends 23 midwives and doctors per 10,000 population," said Dr Olajide.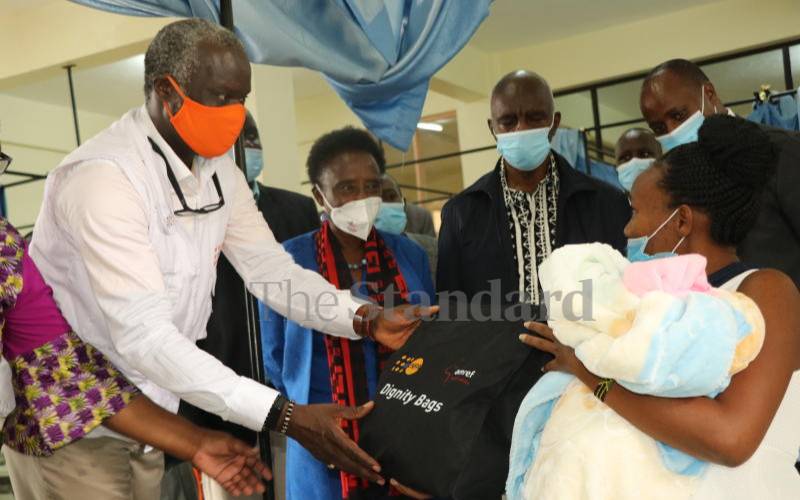 During celebrations at Makueni Mother and Child Hospital, Oladije urged counties to ensure midwives are taken seriously and their welfare improved, saying they deliver more than just babies.
"We want midwives to be motivated. They will, in turn, deliver quality services and through this, they become one of the critical health workers who will even address the challenge Kenya is facing of early teenage pregnancies," he added.
He, however, applauded the government for implementing Universal Health Coverage which has led to better health care provision to many mothers.
Makueni Governor Kivutha Kibwana who attended the event said the county had increased the number of midwives from 330 to 776 across all the health facilities.
"We have invested in training them to acquire skills and knowledge to ensure they can handle basic emergency maternal and newborn care," said Kibwana
Since 2014, Kibwana said the county had trained 524 midwives.
Louisa Muteti, the chairperson of the Midwives Association of Kenya, said there is a need for pre-conception care, saying this is something the National Health Insurance Fund (NHIF) should consider.
"We should have pre-conception care as a package for our community to be sure of our outcomes. Through this we will reduce stillbirths," said Ms Muteti.
The State of the World's Midwifery 2021 report, released by UNFPA in conjunction with the World Health Organisation (WHO) and the International Confederation of Midwives, shows midwifery services have been disrupted as midwives get redeployed to help plug gaps in other health services.
It attributes the shortage to the prevailing Covid-19 pandemic during which the "health needs of women and newborns are being overshadowed."
Global estimates in the report point to approximately 810 maternal deaths every day, one stillbirth every 16 seconds, and 2.4 million newborn deaths each year, while one in five women gives birth without assistance from a skilled health provider.
The 2021 edition of the report – the third in the series – says that despite previous warnings about the deficit, progress has been slow and the situation is only likely to improve slightly by 2030, at the current rate.
According to the report, maternal and neonatal mortality and stillbirths mostly accounted for in low- and middle-income countries can be reduced immensely by an increase in coverage of midwife-delivered interventions.
"We have seen during the crisis that women and girls have been affected in many ways, including increased gender-based violence and reduced access to essential sexual and reproductive health services, leading to increases in maternity mortality, unintended pregnancies, unsafe abortions, and infant mortality," said Amina Mohamed, deputy secretary-general of the United Nations.
Amina further pinpoints the importance of midwives, especially now during the Covid-19 pandemic-related restrictions and overburdened health systems.
"Midwives have become even more vital for meeting the sexual and reproductive health needs of women and adolescents. They deserve to be celebrated for their courageous and often dangerous work during the crisis," she said.
[Report by Derrick Olouch, Stephen Nzioka and Vivianne Wandera]
Related Topics