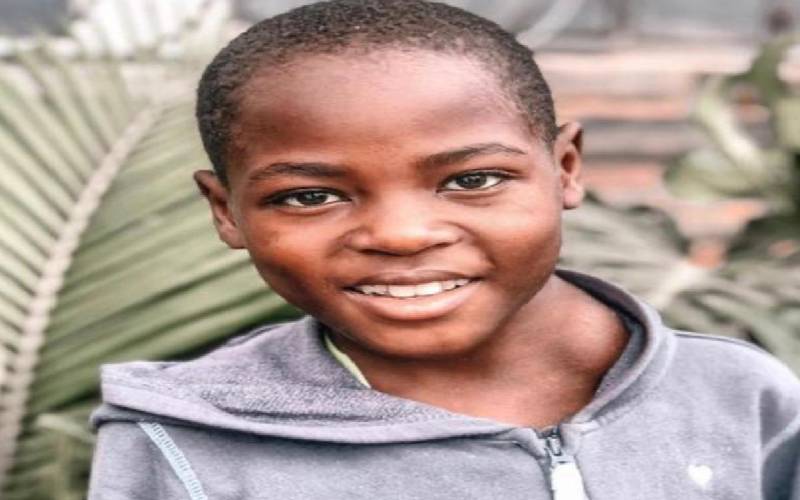 Calistos Omondi an orphan from Migori was days away from Christmas when he and his family received news that changed their lives.
The 14-year-old was diagnosed with Hodgkin lymphoma cancer in 2018 and told he faced years of treatment.
"Our world fell apart," said his grandmother Kioko Akinyi. "What was supposed to be an exciting time for the family turned into long hospital stays and gruelling treatment."
Kioko cannot hide her joy, she is grateful for OVI for helping his grandson, despite the family having little hope of overcoming two years ago.
"I lost hope after Omondi was diagnosed with cancer, this is a deadly disease and very expensive to treat," she said.
But two years on and the family are celebrating as Omondi's has managed to beat cancer.
He was discharged by OVI Children's Hospital on Christmas day, marking a victorious moment after defeating the feared disease.
Kioko says that as she took his grandson to OVI, she expected the worst, but is happy today after the doctors declared her grandson healthy after several chemo and other treatments.
Reunite with family
Speaking to Standard Digital as he prepared to reunite with the family for Christmas after being discharged, Omondi expressed joy that apart from defeating cancer, he would now go back to school and pursue his dream of becoming a doctor.
"I will reunite with my family and can now return to school and pursue my dream of becoming a pediatric surgeon," he said adding that he had lost hope in education.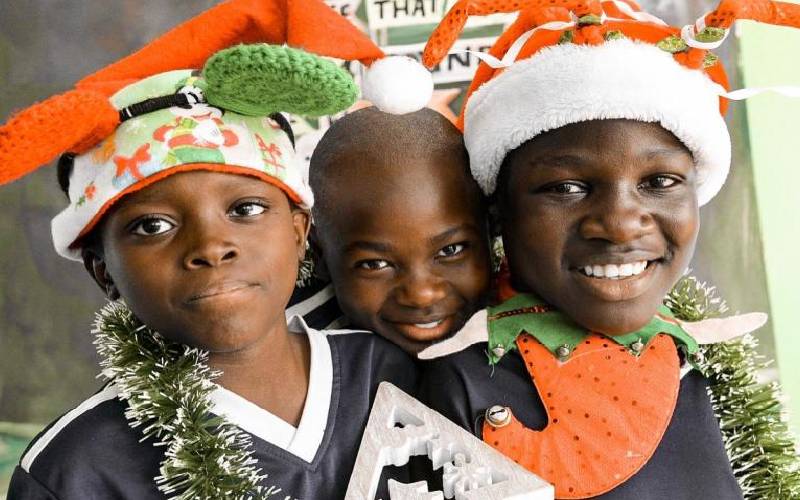 A visit to the OVI Children's Hospital, the only pediatric hospital offering free medication to orphans and vulnerable children, there are similar cases who draw hope from Omondi's strength, fight, and victory.
According to Johnkirk Omondi, a clinician at OVI, lymphoma is curable, but some strains may never go away completely.
He said the disease requires regular chemotherapy, radiation therapy, surgery, or other therapies.
"Cancer doesn't have to define you because there is always hope beyond what you see and always be positive because difficult roads can lead to a beautiful destination," he said Omondi who was part of the doctors treating the teenager.
Free Medicare
Hospital administrator Hellen Opilu said OVI is a 100 per cent locally staffed and is a non-profit hospital providing free, transformative care for medically and socially vulnerable children across Sub-Saharan Africa.
"Besides making healthcare accessible to everyone, OVI also holds a strong determination to end the global orphan crisis through orphan and vulnerable protection programmes," Said Opilu.
She said their programmes are aimed at protecting children who are victims of maternal death from being institutionalised in orphanages.
According to the facility's data this year, 20+ infants, once headed for orphanages, have now reunited with their fathers, grandparents, and loving relatives in addition to the thousands of children receiving life-changing medical care through their inpatient services and remote medical camps.
Patients are initially admitted at the facility through collaborative partnerships with area chiefs, local police departments, children officers, orphanages, remote outreach camps, and hospital referrals.
Expand to other regions
Speaking to Standard Digital, OVI Children's Hospital CEO and founder Iza Hehre said hailed the medics at the facility saying they have done what the hospital seeks to achieve; bring joy to orphans like Omondi.
She said there are plans to build similar facilities in other parts of the country and in the region.
"We have plans to expand throughout the country. We are currently offering our services far and wide via remote medical camps but hope to make numerous more hospital campuses throughout Kenya and the developing world," she said.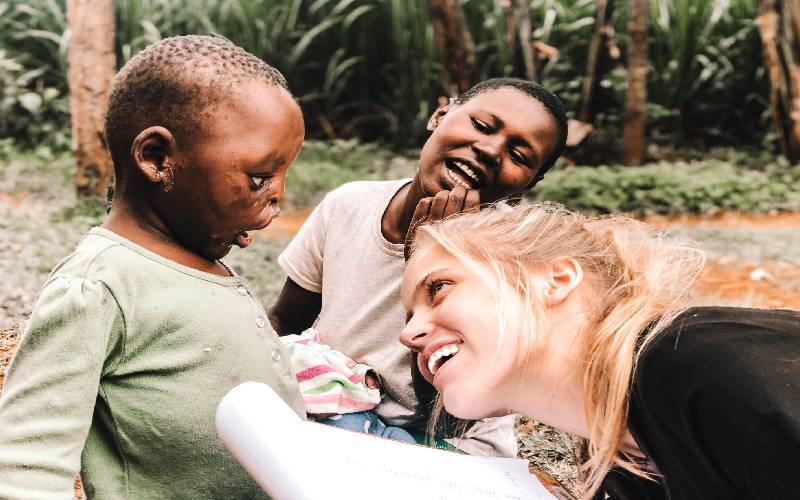 Hehre said the main aim is to use healthcare and advocacy as a tool to end the orphan crisis and disrupt poverty cycles hence the need to focus on medical treatment for children.
She added that adults have not been left behind and can benefit through employment opportunities created by their programmes.
As we focus on ending orphans' crisis, we also strive to empower widows and vulnerable adult community members through our intentional staffing programmes," Hehre said.
The CEO said plans are underway to add a surgical unit in the near future and partner with other hospitals to see the optimal care of every patient.
"Currently, we fully sponsor and outsource surgeries to other Kenyan hospitals for patients in need of surgical intervention, but soon we will have our own surgical unit." "Currently we have more than 50 children who are being treated for critical illness, we are happy that some of these children have been reunited with their families after overcoming the ailments," she added.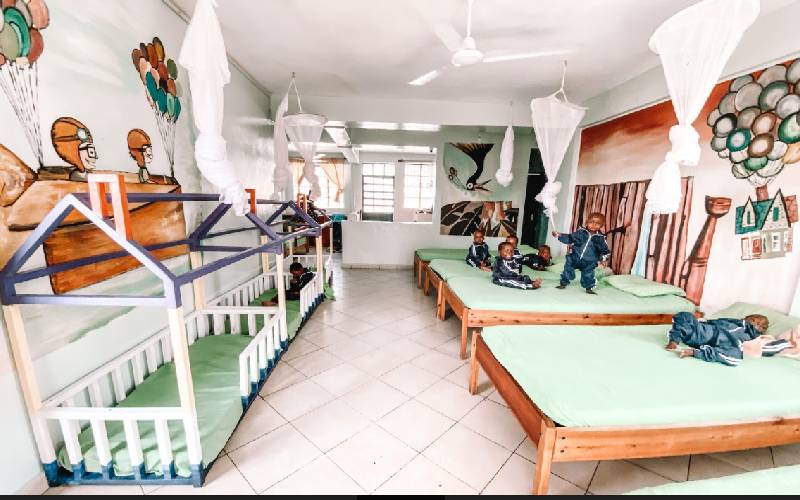 Migori County Children's Department has praised the facility for offering the vital health services to locals during its two-year operation in the county.
County children department officer Mildred Gimonge says the facility has improved healthcare services in the region.
"The hospital has really helped the community mostly children who are orphaned and vulnerable," said Gimonge.
OVI Healthcare was established in Migori town three years ago by its CEO with the help of her husband Robert Hehre, PA-C and RCO.
The Hospital is established in a five-story building within Migori town and is operated by the local administration. All funding is provided by well-wishes and generous personal donations from across the world.