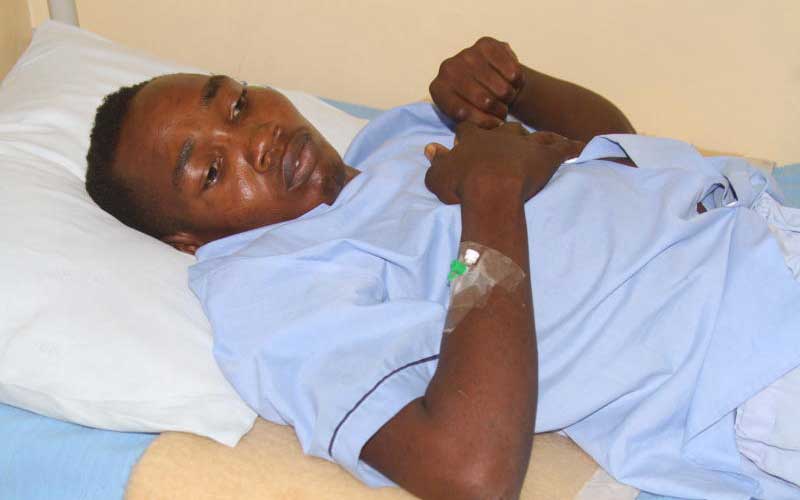 The World Health Organisation (WHO) has warned hospitals against detaining patients over unpaid medical bills.
In a report released on November 17, WHO said the action contravenes fundamental rights of those affected and was also against principles of Universal Health Coverage (UHC) meant to enhance access to healthcare services by all.
"The habit acts as a deterrent to patients seeking care aimed at ensuring they access services without fear of abusive or degrading treatment and without financial burden," reads the report.
The UN agency also warned hospitals against detaining bodies.
Kenya is among countries implementing UHC, which President Uhuru Kenyatta has listed among major goals he wants to achieve before retiring.
The report, titled 'Ending hospital detention for non-payment of bills: legal and health financing policy', notes that many people have been detained in both public and private hospitals across the world for non-payment of hospital bills.
"The position of the WHO is that no person should be detained in a hospital against their will for non-payment of bills and user fees. Nor should remains of a deceased patient be withheld for unpaid bills and user fees," the report states.
It describes detention of patients and refusal to release bodies to their families as being both a violation of human rights and inconsistent with efforts towards UHC.
Data on detention of patients and bodies has not been systematically collected, but some studies indicate that detention occurs in middle-income countries.
"Based on the limited research available, it is estimated that hundreds of thousands of people could be affected every year, mostly in specific countries in Sub-Saharan Africa and a few in Asia," it says.
The detention can vary from days to months or years, where patients are locked in a room or handcuffed to a bed. In most cases, the detainees rely on their families. In the findings, some of those detained suffer abusive and degrading treatment during detention, including sexual abuse and psychological harm.
For example, it has been reported that women have been pressured to have sex with hospital staff in exchange for cash to pay bills, the report says.
"Hospital detention also has serious ramification from a clinical viewpoint. It negatively impacts on the physical and, or mental health of detainees by exposing them to hazards due to, for example, overcrowded hospitals and increased risk of infection. It can trigger psychological trauma because of fear, the condition of detention and the separation from families," states WHO.
WHO further states that deficits in the legal system and weaknesses in the health financing systems, such as weak revenue raising, pooling and purchase arrangements, inadequate funding of health providers and inadequate user fee exemption are also key contributors to detention. "Public funding for health is insufficient in many countries due to weakness in revenue raising and overall budget constraints."