Home
/
Health & Science
Sad tale of health volunteers' toil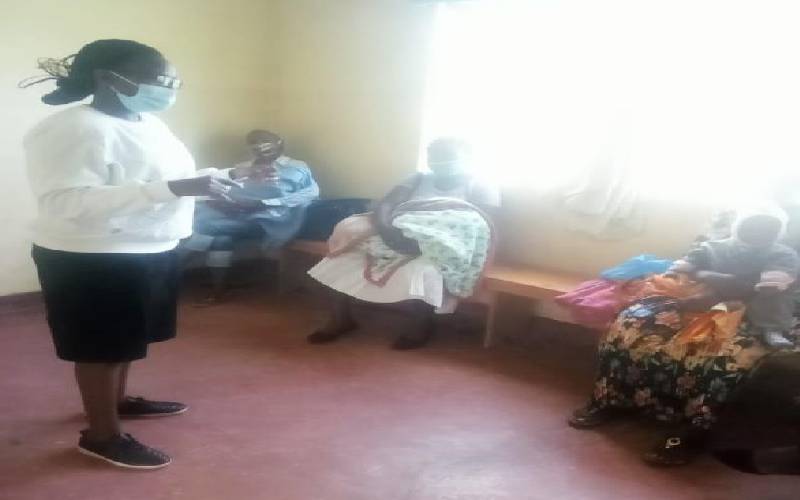 Three hours after she breathed her last at Jalaram Hospital in Kisumu, patients were still making desperate calls to Beatrice Otieno, a community health volunteer.
About 200 households had been relying on her for their well-being during the pandemic.
It was midnight on a Friday when Ms Otieno, 43, was pronounced dead after developing breathing difficulties. She had been diagnosed with cervical cancer.
Her husband Rodgers Okoth kept picking calls from mothers who either were in labour or patients who reported breathing difficulties and needed Otieno's intervention.
Without the National Hospital Insurance Fund (NHIF) cover, she could not get treatment in accredited hospitals.
A report from the county health and sanitation department indicates that since March, this year, seven community health volunteers have died, some succumbing to infections they got in the line of duty.
Some victims
There have been cases hin Seme, Nyando, Kisumu Central and Muhoroni.
According to their organising secretary Mito Milambo, many community health volunteers cannot afford medical care since they do not have NHIF cover.
Although the 2,580 community healthcare workers are playing a critical role during the Covid-19 pandemic, they lack Personal Protective Equipment and have to reuse cloth masks which they buy from the streets.
Currently, community health volunteers are critical in educating communities, especially in Kisumu slums, on hygiene and general information on prevention of the pandemic and in contact tracing.
Work doubled
Since the onset of coronavirus, their workload has doubled with many patients in Kisumu informal settlement seeking their services.
In April last year, Governor Anyang' Nyong'o launched a Sh45 million stipend for community health volunteers, where each was to pocket Sh3,000 per month of which Sh500 was to be deducted and remitted to NHIF.
Since the launch, Mito said they still lack NHIF cover and have only received the stipend twice.
"Until we make noise and demand, we receive nothing. We work tirelessly but we are a forgotten lot," said Mito.
County TB coordinator Timothy Malika attest that TB patients in the county depend on community health volunteers for care and referrals.
"We highly depend on these healthcare workers to track TB patients in the community," Mr Malika said.
He observed that the healthcare volunteers experience a high level of burn out and there is a need for therapeutic aspects in the work that they do.
County Director of Health Fredrick Oluoch said community health volunteers have been well trained to help in the fight against Covid-19.
"We have listened to their complaints and are aware of their challenges and are working closely to solve the problems they are encountering," Oluoch said.
Related Topics