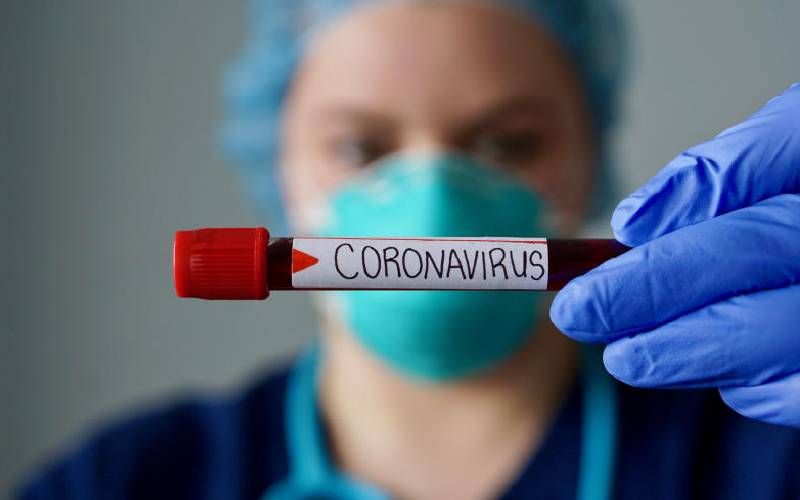 Reflecting on the coronavirus pandemic six-month anniversary, the World Health Organisation has said the pandemic is not even close to being over.
Speaking at a media briefing on June 29, World Health Organization's Director-General Tedros Adhanom said the critical question remains how countries will live with the virus.
"The hard reality is: this is not even close to being over. Although many countries have made some progress, globally the pandemic is actually speeding up."
According to the world health agency, coronavirus cases had passed the 10 million mark by June 29.
Dr Adhanom urged countries to suppress transmission by improving surveillance.
On tracing and quarantining contacts, the agency says they are the most important intervention to flatten the curve.
"We've learned a lot about this virus, but there's still a lot we don't know," he said.
The Director General cautioned against stigma on patients who have recovered from Covid-19, saying there have been concerns on misinformation and politicisation of the pandemic.
To further understand the virus, WHO has put together a team of researchers, clinicians and other experts to "bring together the evolving science and distil it into guidance".
Millions of health workers have been enrolled in courses through the OpenWHO.org online platform.
In Kenya, Health CAS Mercy Mwangangi said more than 60,000 community health workers have also been trained on how to fight Covid-19.
She admitted that the transmissions had reached the community level and there was need to get volunteers to reach the masses.
Dr Adhanom said WHO has also launched the Solidarity Trial to find answers fast on which drugs are the most effective.
"We launched Solidarity Flights, to ship millions of test kits and tonnes of personal protective equipment to many countries.
We launched the Solidarity Response Fund, which has raised more than US$223 million for the response."
Dr Adhanom went on, saying although a vaccine will be an important long-term tool for controlling Covid-19, there are other priorities countries should focus on.
This comes as India's Bharat Biotech's Covid-19 vaccine has been approved for human trials, making it India's first domestic candidate to get the green light from the government's drug regulator as cases surge in a country with more than 1.3 billion people.
The Drug Controller General of India has approved the company's application to conduct a Phase I and II clinical trial of Covaxin, which was developed along with the Indian Council of Medical Research's National Institute of Virology.
No vaccine has yet been approved for commercial use against the illness caused by the new coronavirus, but over a dozen vaccines from more than 100 candidates globally are being tested in humans.
Dr Adhanom reiterated that at the moment, one may be in a low-risk category, but the choices they make could be the difference between life and death for someone else.
"Whether countries have no cases, clusters of cases or community transmission, there are steps all countries can take to suppress the spread of the virus."
The priority areas listed to keep the virus at bay include:
Ensure that health workers have access to training and personal protective equipment.
Improve surveillance to find cases.
Tracing and quarantining contacts.
Pay special attention to high-risk groups, including elderly people in long-term care facilities.
Dr Adhanom praised Japan for its effort to protect the elderly. It has one of the highest populations of elderly people, but its death rate is low.
This week, the WHO will meet to assess progress on research and development and re-evaluate priorities for the next stage of the pandemic.
The agency called for national unity and global solidarity to implement strategies to minimise the impact of the virus.
As numbers continue to go higher in Kenya, the rest of the world seems to be easing restrictions.
On Monday, President Uhuru Kenyatta is expected to address the nation and issue direction on whether the curfew and partial lockdown will be extended or lifted.
But according to WHO, some countries are now experiencing a resurgence of cases as they start to re-open their economies and societies.
"Most people remain susceptible. The virus still has a lot of room to move."
Dr Adhanom said the pandemic provides a situation in Kenya and the rest of the world to renew their commitment to universal health coverage to boost development